lov Bikes – Life is too short to ride an uninspiring bicycle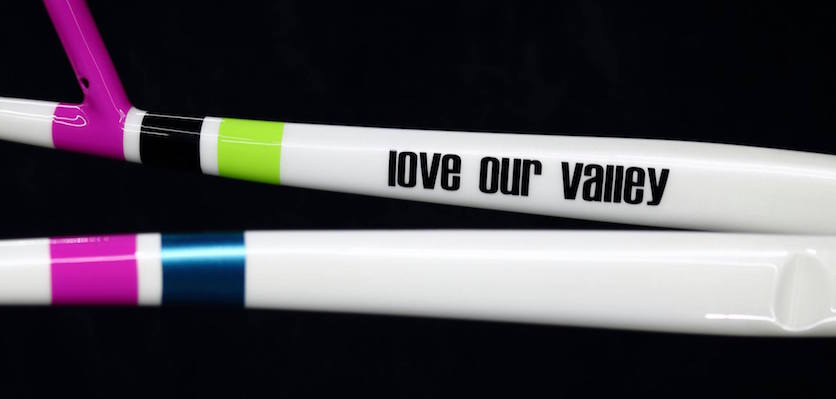 When life gives you lemons, make lemon-colored paint out of them and then go crazy creating the bicycles of your wildest dreams.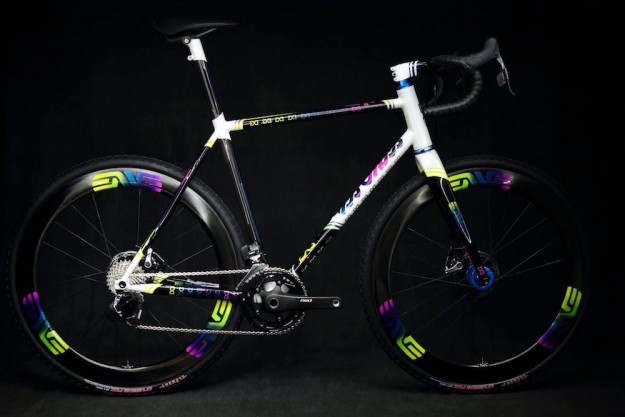 That's what Nate Picklo, Founder and Creative Head of lov bikes, chose to do after he was diagnosed with Stage 3 Melanoma Cancer in 2008. When this dreaded beast bombed his otherwise healthy 28-year-old body, he took the sour setback not as dreary hopelessness but rather as the golden gift of a perspective shift.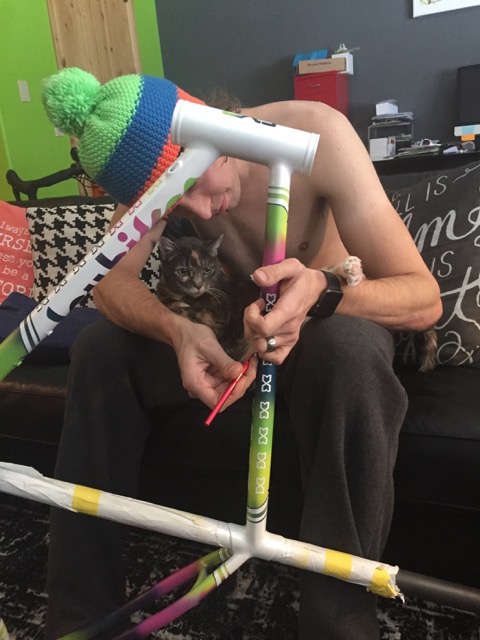 "There's something about receiving the heavy-handed reminder that, hey, life's short," says the now 35-year-old Eagle, Colorado, resident. "What am I doing? Why am I here?  I couldn't just sit back and keep going through the motions, so I started dreaming about exactly what I wanted to do with my life."
His vision for a boutique bike manufacturing company gave him renewed energy and purpose to fight the initial battle of extensive, exhausting treatments. During that time, he was not only helping his wife, Tara, run Yeti's Grind, their hotspot coffee shop chain in Eagle and Vail, but he was also determined to take his bike dream from paper to reality.
With the tireless support of Tara, his parents, a strong group of friends and Colorado's freshest cycling scene rising from the high-desert singletrack and picturesque roads of Eagle, Picklo got the proverbial wheels in motion and officially launched lov bikes in 2012.
Four years later, lov bikes are making a splash on the cyclo-cross, mountain and road biking circuits, defined by their top-of-the-line, sleek components, customized ride-ability and their shocking, radical paint schemes.
"I hear you can see them from space," says Dave Bohm, Owner and Supreme Ruler of Bohemian Bicycles and Frame-Building School, a program that Picklo attended in 2014.
With over 15-years of entrepreneurial experience and a lifetime passion for cycling culture as his resume, Picklo is setting a new standard for high-end, superlative bicycles. Every design selection, paint job and fine tune of a lov bike fits the details of the ride to the personality of the rider without compromising the performance of each product.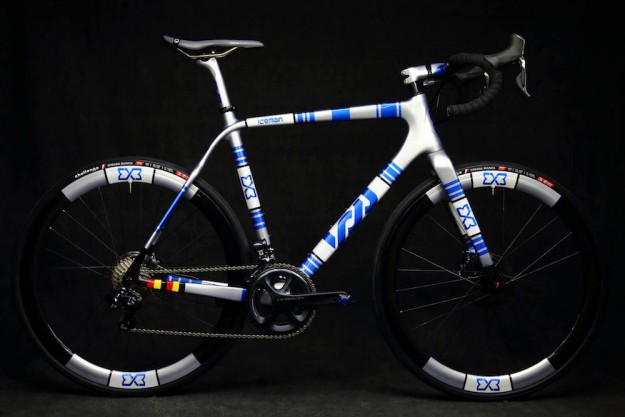 Forged in a warehouse workshop in Eagle that he calls 'the lov shack,' Picklo's lov bikes make a statement not just for the elite level racer who can tell the difference of the carbon layup schedule, but also for the recreational rider who just wants a super sexy ride that can't be bought off the shelf, which is why every bike that leaves Picklo's hands is an idiosyncratic showstopper.
With alluring aesthetics, sharp lines and flawless finishes oftentimes replete with a catchy mantra etched into the stem, such as "Just Breathe," each lov bike is simply irresistible, best described by Picklo as a "rolling piece of art."
But he won't take all of the credit.
"There are a lot of areas that I don't have the skills. It's awesome to have others in those fields of expertise."
Thus this funky fleet of two-wheeled masterpieces is brought to fruition with a lineup of "some great guys who do top-notch work in their respective disciplines, bringing knowledge from different carbon industries to better improve the existing processes," says Picklo.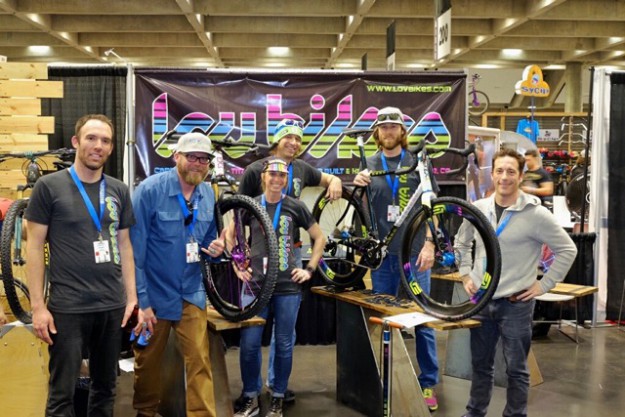 The dynamic team so far consists of Matthew Juntunen, an Industrial Designer in Durango, and Mike Grosser, a Composite Engineer at Spirit AeroSystems in Kansas. To help with lov bikes' newest endeavor, the fabrication of custom carbon in-house at the lov shack, Picklo has joined forces with carbon fiber fabricator, Wade Green.
In 2015, Green, who sharpened his carbon skills at Parlee Cycles in Massachusetts, relocated to Eagle, where his overall quality of life has improved immensely, a major perk and purpose of having lov bikes rooted in the Vail Valley.
With these proficient aficionados in the ranks and Picklo at the helm, this burgeoning company is not only redefining bike fabrication but also transforming the cycling industry's corporate culture.
"We don't want to have an edge, an attitude or an egotistical thing. It would be great to say we're unassuming, but our paint jobs are not unassuming," says Picklo. "So we just want to be approachable and humble but still put out a product that is superior in style and function."
"We're already achieving that, so now our focus is to grow a company that creates jobs, and even long-term careers. [At lov bikes], you can do the job of your dreams and live in the place of your dreams."
By the way, he didn't forget the 'e' in love, for everything Picklo does is with intent, encouraged by his desire to build a brand that speaks to greater purpose, to the golden rule of loving others first, not imitating a traditionally snotty bike ethos.
Besides, he says, the website for "love bikes" with an "e" was already taken.
The lack of an "e" only adds juicy meaning to the name, which also stands for the acronym "Love Our Valley," an expression Picklo crafted with wife Tara to pay lively tribute to their community in the Vail Valley. And so, with love as the catalyst, Picklo's mission is to be more than for-profit. He wants to give back.
"We want to be a company with compassion," says Picklo.
Since lov bikes inception, Picklo has partnered with Vail-based non-profit cancer support program, First Descents. With every bike he sells, Picklo donates $100 to a scholarship fund for cancer survivors and their loved ones to attend outdoor adventure camps for kayaking, skiing and all manner of mountain sports.
Encouraged by the resilience of fellow cancer survivors, Picklo feels he's on the path to doing what he set out to do initially:
"I just want to be a part of bike history."
Making history by producing exceptional quality bicycles with a heart requires more than engineering skill and artful impulse. It also demands a healthy smattering of business savvy. An innately even-keeled individual, Picklo has these strengths in near-perfect balance.
"I think it blends well," says Picklo of his mixed interests. "If I was so focused on the art or the engineering or technical aspect of the frame, I would struggle with the brand. Instead, I can understand all of it and have a vision of how to grow and scale the business properly."
While Picklo credits his dad with teaching him "a hard work ethic, sense of responsibility and a drive to succeed," he sees his engineering savoir-faire stemming from his grandfather.
"I must have it genetically. My grandfather was in Research and Design at Buick. In his spare time, he refurbished guns, taking them apart, putting them back together. My other grandfather ran his farm but also refurbished old antiques, like cash registers.  As a kid, I was always tinkering with RC cars and then real cars as I grew up. I loved taking stuff apart and putting it back together, seeing how it all worked. "
And so, in 2000, Picklo entered the engineering program at Baylor in his native state of Texas. But that degree choice didn't last long.
"Straightforward engineering wasn't my cup of tea," says Picklo. "I saw all these people doing equations and coming up with certain answers. For me, that didn't translate to hands-on product development. I was too impatient and just wanted to jump right in."
He dropped engineering and switched to the Outdoor Recreation and Leisure program, which allowed his inner "gear geek" to blossom. All the while, he took business courses, eventually earning a minor in business. In his spare time, Picklo was on the Baylor Cycling Team and worked at the local bike shop.
"When I started working at the shop, the passion for bikes really grew. Getting to ride with some of the best cyclists in Texas and work alongside some incredible mechanics at the shop gave me a crash course in the industry. There was always something new to learn. There still is. I think that's why our frames come out so good – the ability to create cohesiveness between the frame, wheels, gruppo, and the componentry; the entire form is not only functional but it also looks good."
While Picklo is quick to give his father a nod for his competitive business drive, his grandfather credit for his engineering aptitude, he's confident that his overall success is a gift from his mother.
"My mother instilled in me a free spirit, good humor and, of course, love. She's been an ever-present source of encouragement. No matter what crazy idea I told her I wanted to do, from a little boy till now, she would always tell me I could do it and believed in me. This led to an ability to always find a way, to always follow my passion."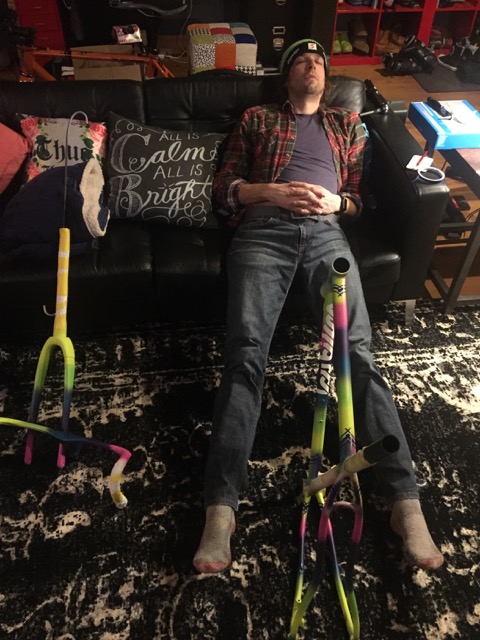 For Picklo, it took a lemon from the tree of life to reveal this particularly rich fountain of enthusiasm pulsing in his veins, a heartbeat not to be taken for granted. In September of 2015, Picklo's melanoma monster reared its ugly head again. And so the cycle restarts. Fight. Breathe. Dream.
"I have patience knowing that building a successful business is not going to happen tomorrow," says Picklo, "So, I just try to stay calm about it all."
Now these lemon-colored bicycles – with streaks of hot pink, chartreuse, fire-engine red, glacial blue and every shade of gray between – are the testament of a legacy in the making. Because life is too short to ride an uninspiring bicycle. Or have a wearisome job. Or breathe halfhearted breaths day in and day out.
By Joy Martin for MTN Town Magazine
MTN Town Magazine – We are Colorado's Mountain Town Magazine sending healing, joyful vibes to #NateStrong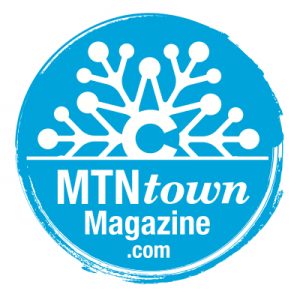 MTN Town Magazine Copyright © 2016 MTN Town Magazine all rights reserved.