'Legend of Aahhh's' – Greg Stump Continues to Inspire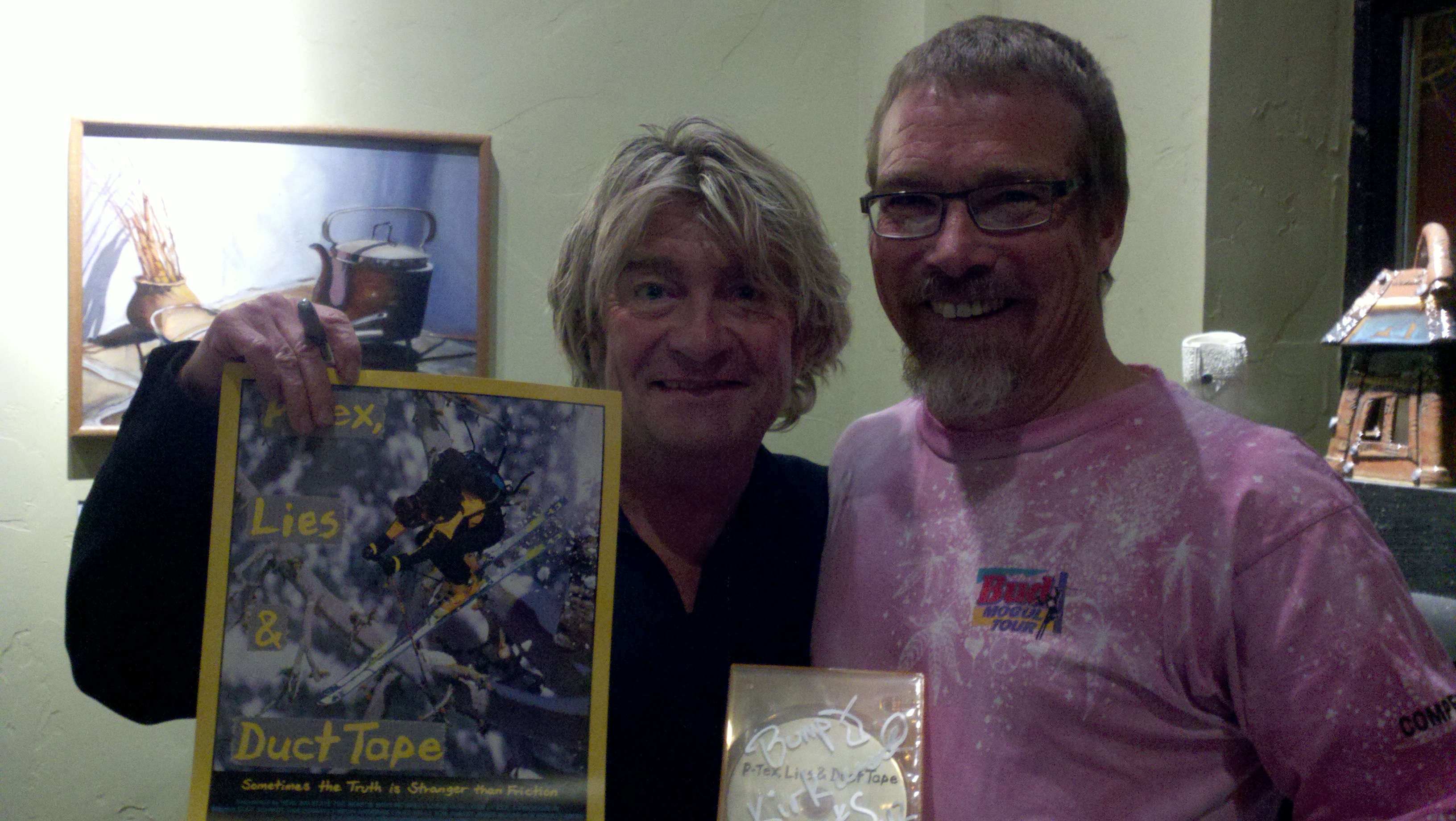 Greg Stump, probably one of the number one influencer's in my decision to moved to, and never leave a Colorado mountain ski town just rolled through Breckenridge with the screening of his latest movie Legend of Aahhh's. What a great night and what a great movie! Not so much a full-on action ski flick but a look back at the ski industry, the history of snow porn and behind the scenes recollections of the crazy antics and incredible athletes who starred in his movies.
From 1983 through the end of the nineties Greg Stump Productions pumped out incredible films that pushed the boundaries of ski films for that time period and became the inspiration for today's ski and snowboard film producers. Many of the films athletes became idols for aspiring ski bums around the world.  The word "Extreme Skiing" was crafted to describe the style of skiing Greg Stump Productions brought to the silver screen and to many a television in ski town bars and weekend warrior ski-houseshares around US Ski Resorts.  Perhaps you might recall one of these flicks:  Fistful Of Moguls, Siberia, Pulp Traction, P-Tex, Lies, & Duct Tape, The Skier's Guide to the Galaxy, Groove Requiem in the Key of Ski, Dr. Strange Glove, License to Thrill, The Good, the Rad and the Gnarly, Maltese Flamingo, Time Waits for Snowman and of course  The Blizzard of Aahhh's. We devoured them each weekend of the ski season, pumping us up to be better skiers each day on the hill.
A lot of nostalgia and great memories came pouring back last night. Gregory Stump himself was there to open the film (and the door for me) and discuss the ski movie industry then and today. That in itself was a treat for many, who to this day hold Greg in high esteem. The feature image at the top is of a great fan who was able to meet Greg Stump and get a moment to talk with him, needless to say he was pretty happy. If you' re in Vail Monday night you can catch the movie and Greg Stump himself: 7pm at The Arrabelle, 675 Lionshead Place.
The Legend of Aahhh's can be seen in these other Colorado Mountain Towns in the upcoming weeks:
October 30:  Aspen – Bellyup, Aspen
November 16: Steamboat Springs – Chief Theater
Get there and Enjoy!
~MTN Town Magazine
Photo Credits: MTN Town Magazine, Rod Walker, Greg Stump Productions
© 2012, MTN Town Magazine. All rights reserved. Republication, in part or entirety, requires permission.