Keystone Wine and Jazz – Bubbly, Boogie and Blithe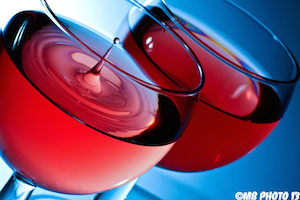 With 300 different wines to taste from red to rosé and from pinots to sparkling the Keystone Wine and Jazz Festival should be your destination this weekend! As if you needed it now you have three hundred reasons to clink glasses and say "cheers" July 18-19 in Keystone's River Run Village.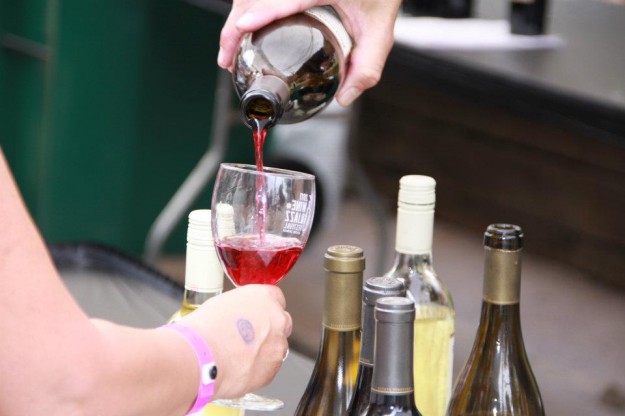 "This year, we're expanding and enhancing our very popular Keystone Wine and Jazz Festival with a new fundraising event for the Colorado Mountain College Culinary Institute on Saturday night featuring well-known celebrity chefs Christy Rost and Sara Moulton. Plus, we're adding a few new seminars, such as Prosecco and Pancakes and even one that branches out into craft spirits and cigars," says Maja Russer, director of events and marketing for the Keystone Neighbourhood Company, the producer of the Keystone Wine and Jazz Festival.
"Our Wine and Jazz Festival has grown in popularity over the years and is now one of the most well attended wine festivals in the state with more than 300 varieties of wines to sample in addition to some of the most contemporary, easy-to-listen-to jazz bands and musicians," Russer adds.
 The festival has grown to the point where organizers developed an app to help wine lovers and event attendees find their favorite wines and food booths, as well as to keep track of the wine seminars and lineup of jazz bands and musicians. Download the app: http://tasteseller.com/keystone/download.php
The festival starts on Friday evening with a Reserve Wine Tasting event and a performance by the Will Donato Trio at the Warren Station Center for the Arts in River Run Village at Keystone. Tickets are $85 in advance and $90 at the door. 
Then, the festival ramps up on Saturday with free jazz music in River Run Village with Chris Standring, Will Donato solo, Dotsero andJoey Sommerville. Sunday's lineup features Selina Albright, , Will Donato, Sheryl Renee and Elan Trotman. The wine will be flowing from 1 to 5 p.m. on both Saturday and Sunday.
Buy tickets in advance to save. Wine tasting tickets range from $60 for a one-day wine tasting pass with food tickets to $100 for a two-day pass with food tickets.  At the door, a one-day wine tasting pass will be $65 and a two-day tasting pass will be $120. https://keystonewineandjazz15.eventbrite.com
Other event tickets are available: 
·       Saturday and Sunday Wine Seminars: $25 per person per seminar
o   12:30 p.m., Saturday. Farm to Glass: The Basics of Sustainable, Organic & Biodynamic Winemaking
o   3 p.m., Saturday. For the Love of Chocolate & Wine
o   4 p.m., Saturday. Cigar and Craft Distillers
o   10:30 a.m., Sunday.  Prosecco & Pancakes
o   2 p.m., Sunday. The Blend Trend
·       Friday, July 17:  Reserve Wine Tasting at Warren Station Center for the Arts: $85 per person in advance. $90 at the door.
·       Sip and Savor the Ultimate Wine & Culinary Pass: This all-access package includes a weekend Grand Tasting pass for one person, a ticket for Friday Night Reserve Wine Tasting, one wine seminar of your choice, plus entry to the Prosecco & Pancakes tasting even on Sunday morning. $315 and only available for purchase in advance
TICKETS for sale: https://keystonewineandjazz15.eventbrite.com
Stay the weekend. Keystone's "Glass Half Full Wine Package" includes lodging for two with a buy one, get one free wine tasting pass. Book lodging at www.keystoneresort.com. 
Say cheers to the Keystone Neighbourhood Company. They're donating a portion of the proceeds from the Wine and Jazz Festival to the Lake Dillon Foundation for the Performing Arts. The Lake Dillon Theatre Company is a professional theatre committed to enhancing the quality of life in Summit County and the Colorado Front Range by providing unique and accessible cultural experiences through the performing arts.
For more information, visit www.keystonefestivals.com or call 970-496-4FUN (4386). Share your festival experiences on social using the hashtag:  #keystonewine.
~MTN Town Magazine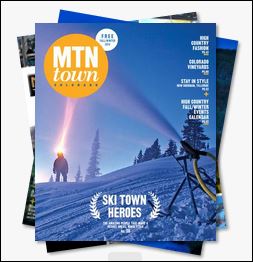 MTN Town Magazine Copyright © 2015 | MTN Town Magazine all rights reserved. All editorial and images are property of MTN Town Magazine and require permission for use and re-publication.