Adaptive Ski Racer Trevor Kennison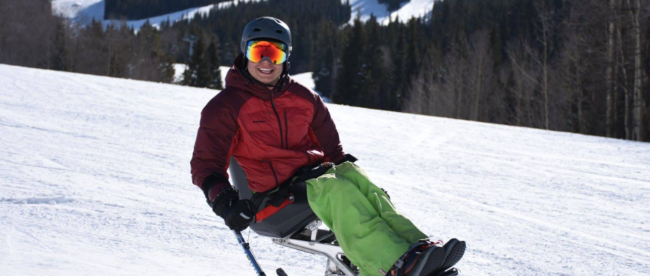 Meet Trevor Kennison a Colorado transplant who calls Colorado home. After a life-altering accident in 2014, Trevor has taken life by the horns. In November of 2014, he could not have imagined being the face of a campaign with the High Fives Foundation @hi5sfoundation and Smith Optics. He may be paralyzed now, but his passion and inner-fortitude have been driving his dreams of being in the Paralympics and XGames. He says, "I have worked so hard and will continue to work hard… I am beyond blessed for skiing". He recently placed 8th & 6th in his first monoski Super G race in Canada as a team member of the National Sports Center For the Disabled. Read a bit more about this remarkable human:
Where did you grow up, and how did you end up in Colorado?
I grew up in Keene, New Hampshire, born and raised. My mom is from Colombia, dad is from Massachusetts–they were both marathon runners who met in college. As kids my sister and I swam, played soccer and that kind of stuff but we were always on the mountain. I grew up snowboarding and then after high school I decided to become a plumber–hard work, obviously, but good money–but after two years I got kind of sick of it. My heart and passion has always been the mountains of Colorado. When I was 12 my family had taken a trip out west and I just loved it. I moved out here to Eagle in 2013 and got a plumbing job but also, of course, came for snowboarding. I absolutely loved it. I got in 65 days on the mountain that year working full time, so I was like "not bad!" I guess I'm not the typical ski bum.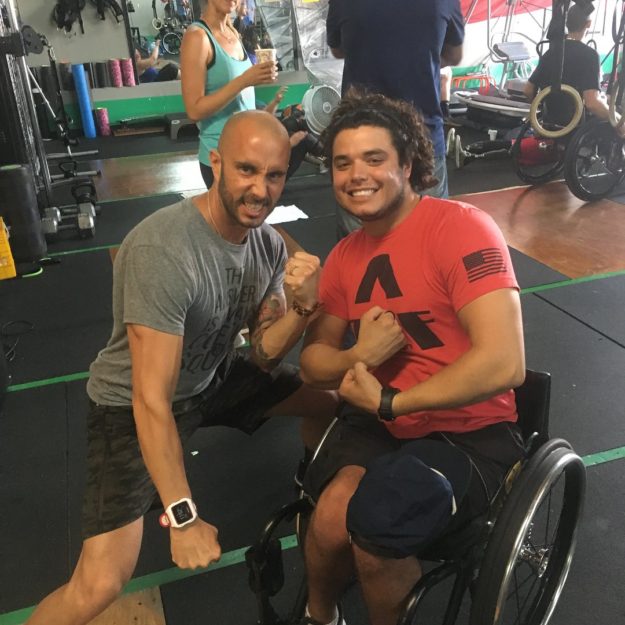 Your snowboarding accident in November 2014 was life-changing. How did it happen?
I like to do a lot of backcountry–cliffs were my favorite. It was really early season obviously. My bindings had been strapped in a little goofy, and I had no business really jumping–but me being me, I did. I clipped an edge and flipped around, fell like a starfish. Once I hit the ground my hip was on fire–I couldn't really feel the right side though and I couldn't feel my feet. My one buddy stayed with me and the other friend went down for help. I laid in the snow above Vail Pass for two hours in a blizzard. Later I had surgery at St. Anthony Hospital in Denver: 12 screws and two 12-inch rods in my back. I'm like Wolverine, you know?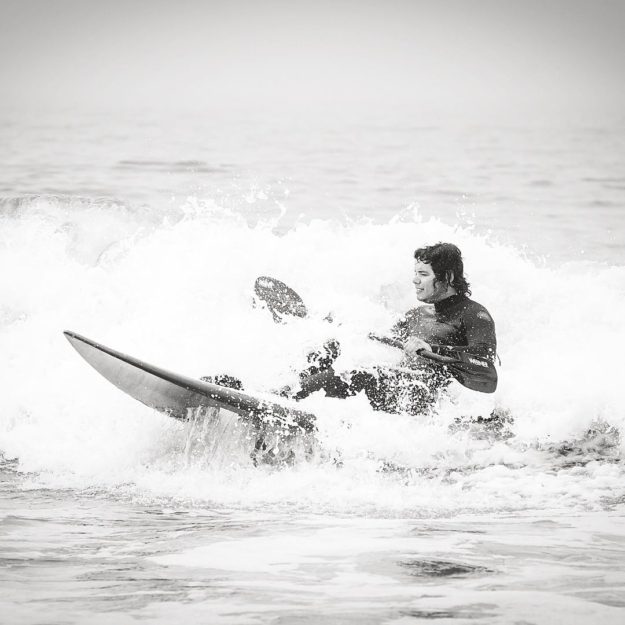 Now you're training as an adaptive athlete. Tell us about the High Fives Foundation and how you got involved.
The High Fives Foundation is for people who are hurt on mountains–basically they help people get back on the mountain and live their lives again. Without them I think I'd be so lost, just trying to figure things out. High Fives Foundation awarded me a grant, and also helped me purchase a vehicle and a ski rig and racing skis. Without them none of this would be possible–I love those guys, they're amazing. About a year after the injury I was getting back out on the slopes with my sister, and Craig Hospital asked me to go on this ski trip in Crested Butte–I had a one-on-one instructor with a goal of doing a black diamond in five days, but I did it in three. When I got in touch with High Fives they invited me up to a three-day paralympic camp in Tahoe in February 2016. They selected me to go to Loon, New Hampshire for nationals–I went and got my ass handed to me, but it was good to get my foot in the door.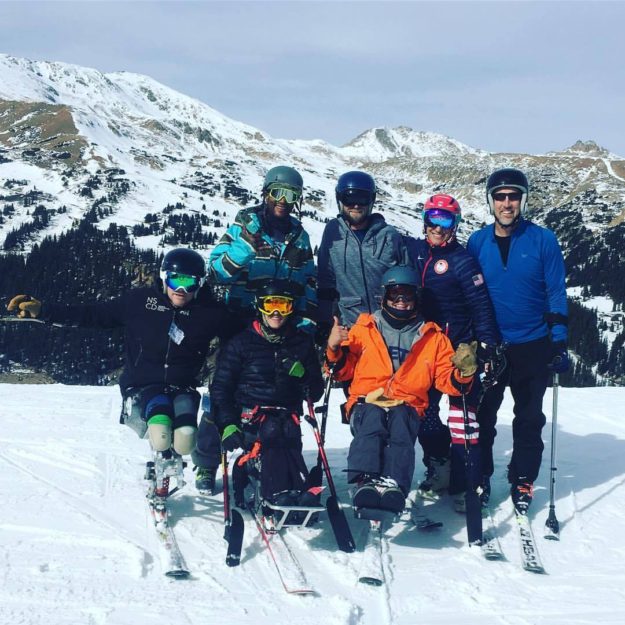 What are you up to now?
Right now I'm training with the National Sports Center For the Disabled out of Winter Park, doing ski racing. It's amazing–I wake up and get to go to the mountain every day. It's been an honor and a blessing to be a part of this organization. Also, it's a huge goal of mine to be able to do backcountry again–that has been what I've always loved.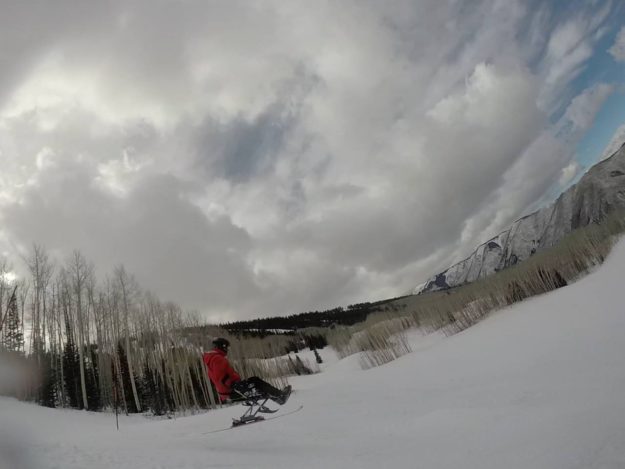 Where do you see yourself in five years? Ten years?
In five, ten years I want to definitely go to the Paralympics, do X Games, heliski, have a degree in maybe business or accounting and do motivational speaking. I'd love to talk to anyone who could benefit from seeing how I live my life. You get hurt, but it's not the end of your life–it's the beginning of a new one. There's so much more to life than what you think you can do. I hope to lead by example, and maybe sharing my story will help someone else.
Describe yourself in five words.
Positive, Happy, Charismatic, Hardworking, Driven.
Yes, he is!
By Caitlin Causey
MTN Town Magazine | We are Colorado's Mountain Town Magazine
Copyright © 2017 MTN Town Magazine all rights reserve