Grand Lake Colorado – A Wonderful Escape
Tucked up against the mountains at the Western entrance of Rocky Mountain National Park is a little town with big appeal, Grand Lake. I am always surprised by the amount of people who are unaware of Grand Lake and everything it has to offer. This town is located at the headwaters of the Colorado River and is situated on the shores of Grand Lake, Colorado's deepest natural body of water.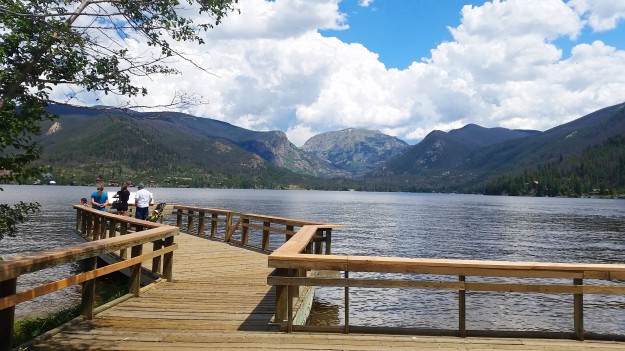 The shores of this lake are beautiful with soaring mountains serving as the back drop to the clear pristine water lapping at the lakes edges. The lake is home to the world's highest registered yacht club and is the perfect location to kayak, SUP, canoe and even water ski. There is a wonderful little swimming beach reached by the town's boardwalk for those who don't mind the cool waters. In addition to Grand Lake there are two other bodies of water positioned very close to one another, Shadow Mountain Lake and Lake Granby.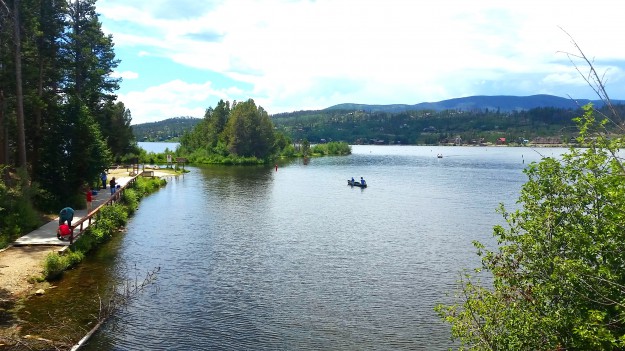 One of the biggest draws of Grand Lake is the fishing; it is an angler's paradise. A plethora of streams meander their way down into the lake allowing for some great stream fishing. Here you will find Rainbow, Brown Trout and Brookies as well as an occasional Kokanee, but the big draw is the Lake Trout. There are some monsters lurking deep in Grand Lake waiting to meet you. The elusive Larry the Lake Trout is supposedly the biggest of them all. Let them know if you have seen Larry. Don't forget to be kind and return these incredible fish back to the water to help keep their population strong.

Trails galore populate the area for hiking, mountain biking, running, picnicking and wildlife viewing. Many of these hikes lead you to some spectacular waterfalls and smaller lakes. The Grand Lake Recreation District has built some great single track trails for mountain biking rated at Intermediate and Advanced. These trails will bring you up to some fabulous vistas and along the Colorado River. There are dog friendly areas as well but remember wildlife lives in this area. Moose are an animal to be reckoned with, so give them space. Do not allow your dog to pester them or honestly you will be sorry.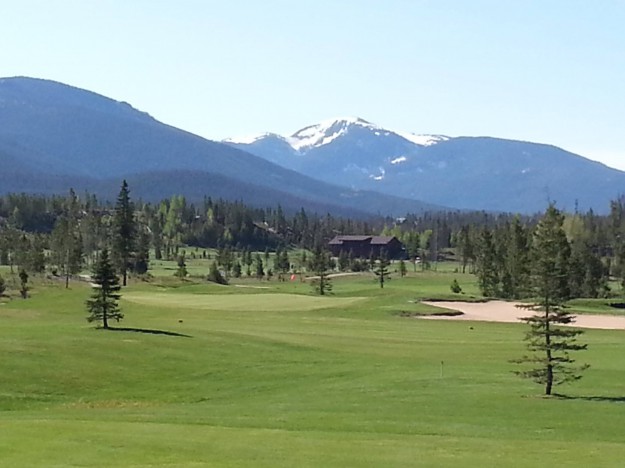 Golf enthusiasts will love the town's Grand Lake Golf Course, a Dick Phelps designed course surrounded by panoramic views of Rocky Mountain National Park, lodge pole pines, aspens and wildflowers. You are never alone out on the course. Moose, elk, deer, fox, hawks, chipmunks and squirrels are often hanging around the greens.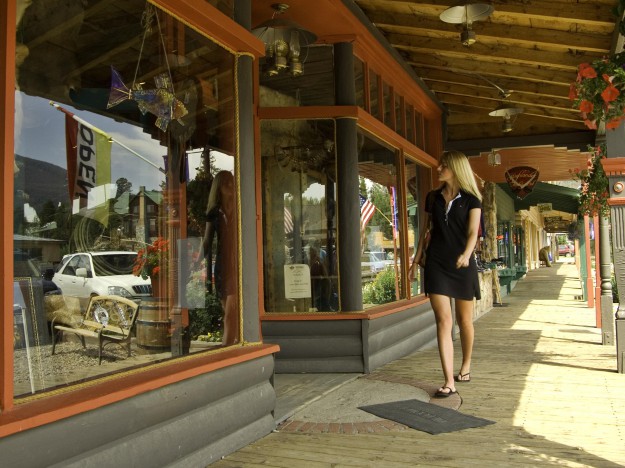 The Town of Grand Lake is a jewel and will remind you of times gone by. There is an incredible amount of history associated with this town. You feel the vibe of the past here as you enter their main street, Grand Avenue. Unique, individually owned shops line Grand Avenue along with restaurants and cafes. Find a parking spot and enjoy the day wandering the western style boardwalk while you shop and dine. Restaurants offer everything from amazing coffee to casual and fine dining. Try the Grand Lake Lodge where you will have views of all three lakes and an excellent lunch & dinner menu. The Rapids Lodge & Restaurant provides outdoor seating right on the Tonahutu Creek, and Cy's Deli has the best sandwiches in the world. Eat in or take them to go for picnics. The Sagebrush BBQ & Grill is a consistent local favorite and great for families too.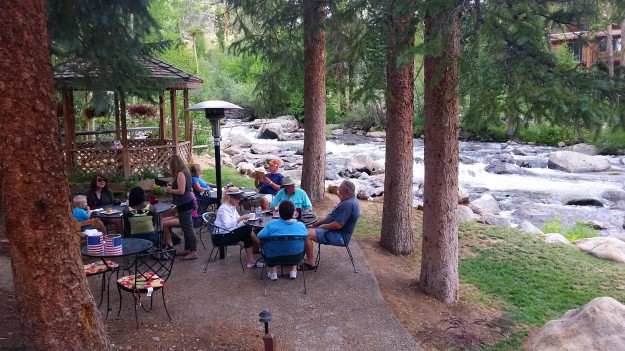 Grand Lake is home to the Rocky Mountain Repertory Theatre, an award winning theatre that has been bringing Broadway musical hits from the Sound of Musicto Footloose to the center stage since 1960. Les Miserables is on the schedule all summer long as well as Shrek the Musical and Hands on Hardbody. You can find live music in many of the restaurants and, if you need additional incentive to visit Grand Lake, fun festivals are scheduled all summer long. Lodging options range from camping to hotels to fabulous cabins. Check with Grand Lake Chamber for information and specials and make a point to visit Grand Lake.​
~MTN Town Magazine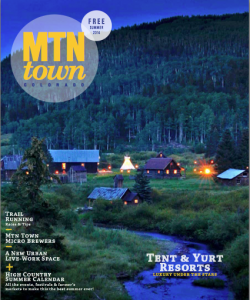 Mtn Town Views is MTN Town Magazine's journal blogging about Colorado's mountain towns and resorts. Like us on Facebook and Follow onTwitter. Click the cover to read the Spring 2014 issue.© 2014 MTN Town Magazine. All rights reserved. Republication, in part or entirety, requires permission.