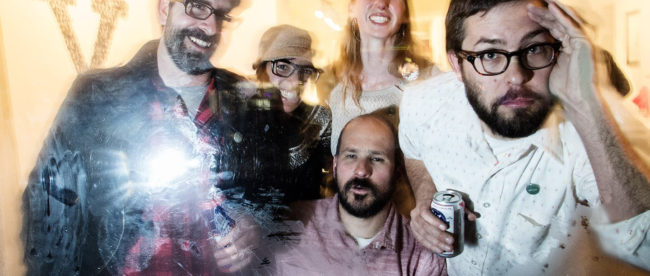 In downtown Durango, there's a sunny space dedicated soulfully to creating art, elevating ideas and promoting progress. With their 8th anniversary celebrated in March 2018, Studio & (pronounced 'Studio And') is a thriving cooperative of inspired individuals determined to not only express themselves but also engage the community to dig art and support local artists.
With 11 galleries and a host of other creative endeavors buzzing around Southwest Colorado, Durango's art scene is alive and well. But the part-studio/part-gallery/part-brainstorm-arena & offers a next-level opportunity for public interaction.  
"When you enter the gallery, you will be meeting at least one of the artists who works there, and it's likely you'll catch them in a creative act," says & artist, Elizabeth Kinahan.
Throughout the year, Studio & is open six days a week with a fresh show each month, including individual and group exhibits. They also collaborate with other pioneering organizations to showcase 'challenge' shows and live performances. And, when the world gets crazy, Studio & becomes a sanctuary for folks to find haven, vent a little and maybe even create something beautiful from the frustration.
"Helping other artists get their work out there is one of the most rewarding aspects of being involved with the art community in Durango," says Kinahan.
While Studio & is currently home to five artists on paper, the dream wouldn't happen without dozens of other artists, art patrons, supporters and thinkers contributing to the hullabaloo. Studio &'s anniversary party honored these allies.  
"From day one, people blindly supported us," says & artist, Tim Kapustka. Kapustka is the sole remaining founder of the Studio. "The party is a big celebration of them."
Over the years, the anniversary themes have been fanciful and wildly entertaining. They've held spirited carnival games, all-plaid parties, a tennis premise with rackets hanging from the ceiling so that you had to step around them, and even an event dedicated to potatoes, where some folks walked around all night with a fistful of mashers.
Whether you stumble into an opening show, live dance performance, juried exhibit or their annual raucous anniversary soiree, you're guaranteed a good time with fascinating people and, of course, delicious wine. Everyone's stoked because it all adds up to Studio &'s vision: supporting local artists.  
"Supporting the artists isn't the same as supporting the arts," suggests Kapustka. "Supporting the artists is like supporting the starting line; it's a long term way to support the arts."
In order to make Durango a place where artists can live, create and thrive, Kapustka says to start with something as simple as taking your family to "go and look at art" or telling other people to go look at art. Spread the word about art or artists you like on social media, or go old-school by putting the artist's sticker on the chairlift.
"The more people that know about artists, the better it is for the artists," says Kapustka.
Kinahan adds that folks willing to pay a slightly higher price for a handmade work of art directly from the artist are not only supporting the artists but small businesses. The more we shop at local, independent businesses, the more money stays in our mountain-town economies. Mountain-town dwellers sacrifice making money over quality of life, so it's imperative to keep as much money as possible cycling through these isolated communities. But first, to make money, we have to get creative.   
"Individuals have to get creative [to live here], excelling in some particular niche and making a living from it," says Kinahan. "When I think about the artists of this community, I include not just visual or performing artists, but the cooks, bakers, tailors and other entrepreneurs who simply have to get creative to sustain their residence in a charming mountain town."
"We're not getting rich in boats," laughs Kapustka. "I have zero boats. But we're rich in satisfaction."
For more on Studio &, check out anddurango.com or stop by the gallery next time you're in Durango, 1027 Main Avenue.
by Joy Elizabeth Martin, Associate Publisher
~MTN Town Magazine
MTN Town Magazine | We are Colorado's Mountain Town Magazine
Copyright © 2018 MTN Town Magazine all rights reserved.