Dirty Girl Mud Run at Copper Mountain

On June 10, Copper Mountain invites women to participate in one of the world's largest women's only mud runs to raise awareness for breast cancer, the Dirty Girl Mud Run. Boarding for Breast Cancer (B4BC), a non-profit foundation that advocates early detection and a healthy, active and sustainable lifestyle as the best means for breast cancer prevention, is the official beneficiary of the 2017 Dirty Girl Mud Run at Copper.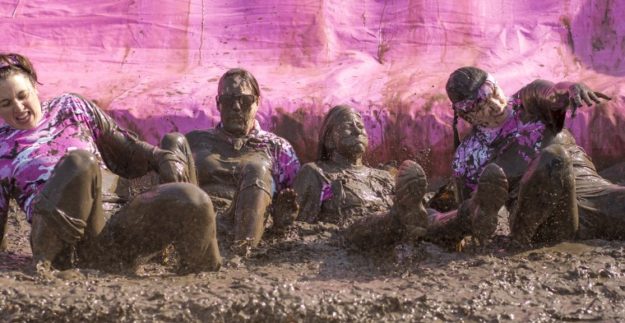 "Boarding for Breast Cancer is excited to team up with the Dirty Girl Mud Run at Copper Mountain on June 10," said Megan Pischke, B4BC marketing, health and wellness manager. "B4BC aligns with the Dirty Girl Mud Run on many levels; comradery, determination, overcoming obstacles, and just plain fun."
In addition to a portion of registration fees going to B4BC, female participants will have the opportunity to organize a team, fundraise, dress up, win prizes and more.
"The outdoors is our favorite place to share our message and outreach, and we're thrilled to have B4BC onsite at Copper where we'll be teaching self-breast exams, serving up some bra pong, hosting a huge raffle and awarding amazing prizes for the top fundraisers and best costumes," said Pischke.
The Dirty Girl Mud Run is a 5K muddy obstacle course created to inspire women to run, walk, climb, jump and launch their way, hand-in-muddy-hand, to an unabashed sense of accomplishment. The Dirty Girl Mud Run x B4BC partnership is a female-focused event designed to encourage women to get together, get a little muddy and support a worthy cause. Participants are encouraged to make it a girl's weekend with music, yoga and wine tasting events taking place before and after the main event.
More details including registration and lodging deals are available online at godirtygirl.com/copper.
MTN Town Magazine | We are Colorado's Mountain Town Magazine
Copyright © 2017 MTN Town Magazine all rights reserved.
Event Page Sponsor