Fatty's Pizzeria- A Great Breckenridge Restaurant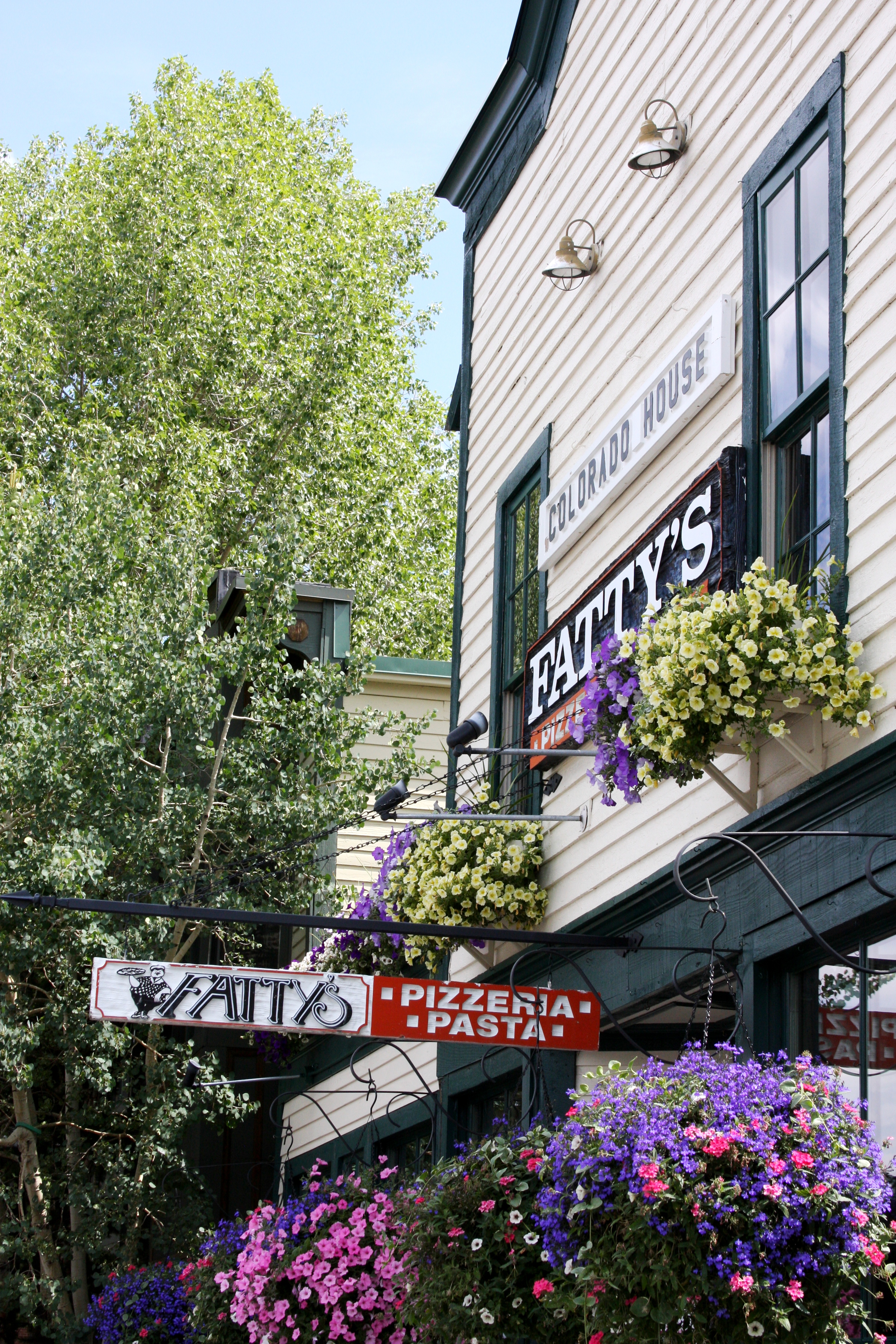 With close to thirty years as the owner of Fatty's Pizzeria, John Daisy knows how to keep his patrons coming back. Locals can be found bellied up to the bar and scattered around the dining room tables where fresh faces from other places are gathered as well. Consistent well prepared and presented food can be found at this establishment. Don't be fooled by the name. Fatty's Pizzeria serves up more than that Italian favorite. Entrees, burgers, sandwiches, appetizers, all hand crafted, are found on the menu.
The newest addition to their menu selections are Breakfast and Brunch. What better time to experience these delicious hearty portions than summer. Not only is the food fabulous so is the atmosphere.
The restaurants beautiful vistas of the 10 Mile Range is enhanced by the incredible display of flowers that John Daisy nurtures on the patios and restaurant front. Imagine a mimosa in hand with a view of the Breckenridge Ski area and fragrant flowers enveloping you.
Now add a hearty breakfast and your set for the day. Pancakes, Benedicts, Egg…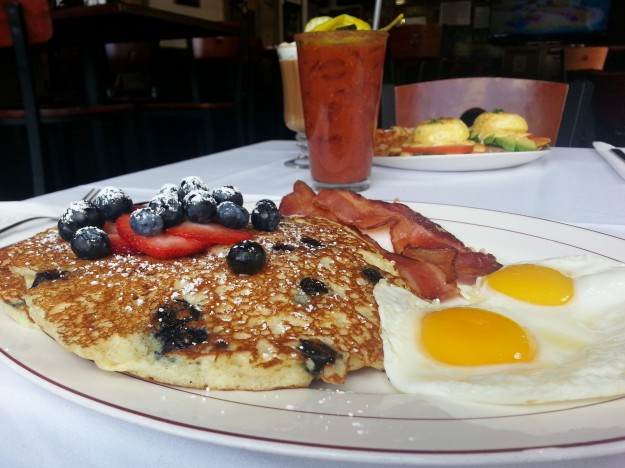 Read the rest of our story in the summer issue of MTN Town Magazine. Click Here – It's a yummy story!!!!
~MTN Town Magazine
MtnTownViews.com is MTN Town Magazine's daily journal blogging about Colorado's mountain towns and resorts. Like them on Facebook and Follow on Twitter. Click the cover to read the Winter 2012-13 Issue.
© 2013 MTN Town Magazine. All rights reserved. Republication, in part or entirety, requires permission.