A Commitment to Cultivating Community – May We All Be So Lucky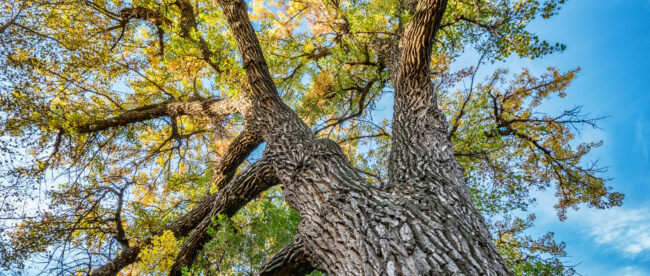 Cultivating Community – Thoughts on our New Era of Mountain Town Development
Original Thinking by David Holbrooke
I first came to Telluride in the late 80's, moved to town for the 1991-92 ski season, got married here in 1999, then relocated full-time with my family in 2013, so it could accurately be said that I'm still new to these parts. Our amazing neighbor Kathy is not. She and her husband Chuck arrived in Telluride in the late 70's and built a remarkable home right up the hill from us. Their place is more of a compound than a house, which was prescient as a wide-ranging retinue of locals who would otherwise be struggling with their living situation, have a place to live.
Over her five decades in Telluride, Kathy has seen so much change here in this small ski town (sadly Chuck died in 2007 but left behind a remarkable legacy including our Via Ferrata, which was the first in the U.S.). As we know, so many of the changes in these once-funky and scrappy towns are complicated. Seismic factors such as income inequality, housing insecurity and the climate crisis are all dovetailing to create a very different life for people who migrate to the mountains today.
A huge part of that change is new construction. We live up on the north side of town and Kathy's compound is literally a stone's throw away. Between our house and hers are were scrappy uninhabited lots save for an old miner's shack. During the pandemic, all four small lots sold for big money and now high-end houses will go up in our formerly low-key neighborhood.
Of course, Telluride isn't the only mountain town facing runaway construction and if anything a recent New York Times article about Sun Valley shows we are relatively lucky here. Still, it remains hard to watch giant monoliths sprout up that will likely be used only a few times a year by their owners.
It was particularly painful to watch recently as our new neighbor cut down a giant Cottonwood tree that shaded our neighborhood. Kathy told us she had looked out on this tree everyday for 42 years and was heartbroken to see it chopped down. Our young neighbor Claire who is 20 and grew up on our street told me she had a real relationship with that Cottonwood, saying through tears, that "it just isn't right."
It may not be right but it is happening in mountain towns all over the country as the realtor/developer/builder industrial complex bulldozes ahead. So what can be done? I don't have the answers as I'm not a politician or town planner, much less part of the aforementioned RDB complex, but I am the founder and ringleader of an ideas festival in Telluride called Original Thinkers. I know how to gather people who are committed to cultivating community, even as the trees around us may fall.
Recently, Original Thinkers produced a short documentary called Postman Jim about a beloved local named Jim Looney who retired from the post office after 20 years of service. He knew most everyone who came to send mail by name (and knew their PO Box number by memory) and that kind and personal approach charmed everyone in town. Like my neighbor Kathy, Jim is a true Original Thinker who represents so much of what I love about living in this small town of Telluride. Watch the Trailer:
The growth of these towns – and the loss of these trees – seems inevitable but they still remain the places we call home. Even in the face of change, our towns continue to give us plenty of reasons to stay, whether that comes in the form of chatty postmen, or eye-opening ideas festivals, or exceptionally good neighbors.
When that Cottonwood was cut down, Kathy reached out to the neighborhood to gather at the stump to memorialize its remarkable life. We brought beer and all shared something about the tree and while it was a sad and significant moment, I was grateful – being new to town – that I had a neighbor like Kathy. May we all be so lucky.
David Holbrooke is a filmmaker and cultural entrepreneur who started the Original Thinkers festival in Telluride in 2018. This year's event takes place September 29-October 2 and features a robust array of brilliant speakers, memorable films, innovative artists and talented performers who take the stage at the historic Sheridan Opera House over four incredible autumn days when leaves are at their peak. Holbrooke was Festival Director of Telluride Mountainfilm for a decade and his documentary, The Diplomat about his father, Ambassador Richard Holbrooke can be seen on HBO. For more on the festival, go to Originalthinkers.com.
MTN Town Media Productions | Celebrating the Colorado mountain lifestyle
Copyright 2023 MTN Town Media Productions all rights reserved.
Post Sponsored by