Colorado MTN Town Events – Thanksgiving Weekend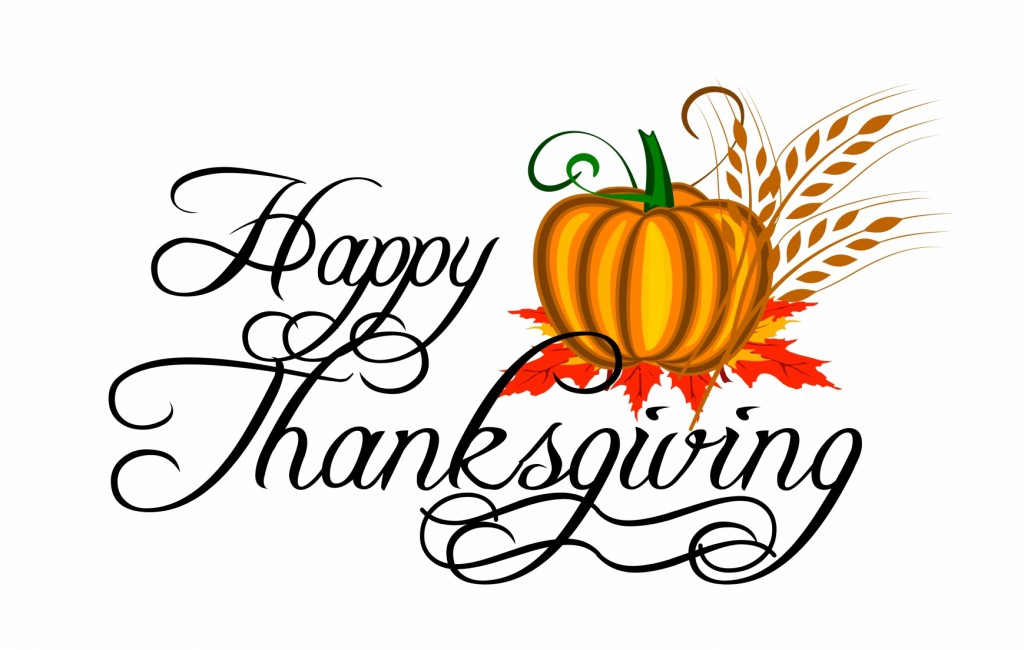 We are getting ready to Grocery Shop! Here are the Events happening in Colorado's mountain towns this Holiday Weekend,  you will not want to miss these:
November 1 – 30, 2012
Wheeler Opera House, Aspen
For more information please visit http://www.wheeleroperahouse.com/
.
November 1 – 30, 2012
Backstage Theatre, Breckenridge
For more information please visit http://www.backstagetheatre.org/pages/index.htm
.
November 1 – 30, 2012
Sheridan Opera House, Telluride
For more information please visit http://www.sheridanoperahouse.com/
.
November 21, 2012
Opening day at Beaver Creek Mountain, Beaver Creek
Every year, athletes and spectators alike migrate to our mountain top resort for the Birds of Prey Men's World Cup. But that is only a slice of what Beaver Creek has to offer. From the gentle, manicured slopes of Bachelor Gulch, to the open intermediate trails of Larkspur and Rose Bowl, to the steep bumps of Grouse Mountain, skiers and riders of all abilities will feel at home on our mountain. For more information please visit http://www.visitvailvalley.com/general.asp?id=291
.
November 21,2012
Opening day, Steamboat Springs:
Steamboat Springs Winter Sports Club Scholarship Day, Steamboat Springs
Scholarship Day marks the first day of the season with revenues from the day's specially priced ticket benefiting the Steamboat Springs Winter Sports Club Scholarship Fund. Scholarship Day has raised nearly $740,000 since 1991/92. This fund provides financial support for deserving local children participating in Club programs. In fact, the Winter Sports Club is one of the oldest and most recognized ski clubs in the United States and has been named three times as the United States Ski & Snowboard Association's Club of the Year. For more information please visit http://my.steamboat.com/events/opening-day-for-steamboat-s-50th-season
.
November 21, 2012
Crested Butte Mountain Resort Opens, Crested Butte
Crested Butte Mountain Resort is known for Colorado's best grooming and off-piste skiing where the longest lines you'll see are behind your skis! A true destination resort, unlike many of Colorado's "day tripper" ski resorts, attracts visitors who like to come for a longer visit and get to know the place. Winter also brings such delights as snowshoeing, cross country skiing, dog sledding and snowmobiling in glistening forests and magnificent back country.
.
November 22, 2012
Thanksgiving – Lots to be thankful for!
.
November 22, 2012
Opening Day for Skiing at both Aspen Mountain and Snowmass ski areas
.
November 22, 2010
Telluride Opening Day, Telluride
.
November 22 – 25, 2012
22 ft Superpipe Opens, Copper Mountain
Thank you for turkey, stuffing and of course cranberry sauce. Thank you for the snow and most of all thank you for the 22' Superpipe, home to the 2013 Sprint U.S. Grand Prix and USASA Nationals in the spring. If everything goes as planned this Superpipe will be the first open in North America. *Date subject to change. For more information please visit http://www.coppercolorado.com/winter/events_and_activities/calendar/587747270
.
November 22, 2012
Moonlight Madness, Silverthorne
The Outlets at Silverthorne open at 9P on Thanksgiving Day, November 22nd and will stay open all night for an exciting evening of amazing Moonlight Madness offers from our retailers along with free hourly giveaways. Starting at 11P we will give away free tickets to the first 100 customers each hour. The grand prize drawing at 4A is for a $1,000 shopping spree at the Outlets at Silverthorne!
Other giveaways include: Loveland Ski Area lift tickets, Cheyenne Mountain Zoo tickets, $10 Tommy Hilfiger gift cards, Royal Gorge Bridge and Park tickets, Pikes Peak Cog Railway, Genuine Mouse Rugs for your computer and Johnson's Corner dinner vouchers.
Don't forget to take advantage of the other sales going on all weekend long including Black Friday offers and Thanksgiving Weekend Sales through Sunday.
Moonlight Madness is the first chance to sign up to enter to win with our 12 Days of Christmas promotion. Be one of the lucky winners of 56 trips being offered with the Outlets of Colorado including lodging at Ceasars Entertainment Resort properties, Big Horn Mountain Top Lodge, Ohkay Resort in New Mexico and more!
For more information please contact Marketing and Special Events Manager, Meredith Long at 970.468.5780 or Meredith@OutletsatSilverthorne.com
.
November 23, 2012
Joint Point in Concert, Telluride
Local jam band Joint Point will take over the historic Sheridan Opera House to celebrate the kick-off of the 2012/2013 ski season and lead guitarist Stu's 30th birthday. Show will start at 8pm and tickets are $15. Come party down with us at the Opera House! Sheridan Opera House
.
November 23, 2012
11th Annual Leftover Yam Jam Presented by Woodford, Copper Mountain
Happy ThanksJibbing! Don't miss the first rail jam of the season, put on for you by Woodward at Copper, so you know it will be off the hook! This rail jam is open to both skiers and snowboarders, men and women, professional and amateur, and helmets are required. We would like to help you work off those extra Thanksgiving pounds, so make sure to give yourself a chance at great prizes. This will be a part of Woodward's Thanksgiving weekend.
.
November 24 is SHOP LOCAL DAY!
Support our MTN Town Shops and Businesses. There is Great stuff to be Bought!
.
November 24, 2012
10th Annual Crested Butte Nordic Thanksgiving Training Camp, Crested Butte
Nordic enthusiasts are invited to post-Thanksgiving workouts in Crested Butte, Colo. Instructors typically include former Olympians Rebecca Dussault, Kendall Butts and Ingrid Butts and other great clinicians at the Crested Butte Nordic Council's annual Thanksgiving Training Camp on Nov. 22-24, 2012.
With all clinics held at elevations in excess of 8,800 feet, camp participants of all levels are sure to get a jump on conditioning for a successful season of competitive racing, recreational touring or fun winter exercise. For more information or to register, call Crested Butte Nordic Center at (970) 349-1707 or visit http://www.cbnordic.org/ . Clinics are designed to enhance and improve skills and are limited to approximately 12 people in each, so register early.
.
November 24, 2012
David Sedaris, Aspen
David Sedaris, NPR Humoris and Best-selling Author of Me Talk Pretty One Day and When You Are Engulfed in Flames, became one of America's pre-eminent humor writers.
The great skill with which he slices through cultural euphemisms and political correctness proves that Sedaris is a master of satire and one of themost observant writers addressing the human condition today. There will be a book signing following the performance. Wheeler Opera House; 8:00 pm. For more information please visithttp://www.aspenchamber.org/event-details/index.cfm?action=detail&mID=42&eID=998
.
November 24, 2012
Bud Light Hi-Fi Concert Series, Aspen
Featuring Reverend Horton Heat. This FREE concert series is certainly a highlight of our Winter events calendar. Save the dates below and check back for individual performance details. We look forward to many days/nights of great performances! ! For more information please visit http://www.aspensnowmass.com/en/events-and-activities/events
.
November 24, 2012
Welcome Winter Family Carnival, Keystone
Bring out the whole family for Freya the Winter Fairy, Carnival Games, Face Painting, and bluegrass music – fun for the entire family after a great day on the hill. For more information please visit www.warrenstation.com
.
November 24, 2012
Village Tree Lighting Ceremony, Winter Park
Join us in The Village at Winter Park for the fourth annual Holiday tree lighting ceremony! For more information please visit http://www.winterparkresort.com/events-and-activities/events-calendar/event-details/2012/11/1124-tree-lighting-ceremony.aspx
.
November 24 – 25, 2012
2012 Nature Valley Aspen Winternational
Audi FIS Alpine World Cup
Base of Aspen Mountain, Lift 1A
The world's fastest women skiers will once again take Aspen Mountain by storm over Thanksgiving weekend. Spectators near and far are invited to the base of Lift 1A on Aspen Mountain to enjoy prime viewing of the finish line from the grandstands. Live television coverage by NBC and Versus will capture the excitement that embodies World Cup racing. Plum TV will also be broadcasting all the races live!! The weekend includes the first Bud Light Hi-Fi Concert Series of the season. Both events are FREE and open to the public! For more information please visit http://www.aspensnowmass.com/en/events-and-activities/events
.
Sunday, November 25, 2012
The Storytellers Show, Telluride
The Telluride Film Festival presents its 'Sunday at The Palm' series with "The Storytellers" – a collection of delightful short films for kids, curated by the San Francisco Film Society. This is a great event for the entire family and is FREE for all! Films begin at 4pm with a total running time of 66 minutes at the Palm Theater at the Telluride High School. Palm Theater
.
November 25, 2012
Walden Chamber Music Orchestra Concert, Buena Vista
Traditional after Thanksgiving concert; Violinist Jason Erwin; Violist Mat Dickman; Cellist Clayton Vaughn; Precussionist Rachel Hargroder; Flutist Harvey Boatright; Pianist Harvy Boatright ; Music by Mozart, Brahms, Lou Harrison And Oswald Golijov. Concert: 3:00 PM; Informance: 2:00 PM; Tickets: $15.00; Students Free
.
November 26 – 29, 2012
FIS Nor-AM Cup, Aspen
Some of the world's fastest technical skiers descend on Aspen Mountain for four days of intense Giant Slalom racing on the Women's World Cup course.
Men's Giant Slalom: Nov. 26 – 27
Ladies' Giant Slalom: Nov. 28 – 29
For more information please visit http://www.aspensnowmass.com/events-and-activities/events/aspen-fis-noram-races
FOR OUR FULL EVENT CALENDAR CLICK HERE
This Event Calendar is Sponsored by:
106 South Ridge Street, Breckenridge, CO 970-453-9802