Buena Vista, Colorado, nestled at the foot of the Rocky Mountain's Collegiate Peaks is part of the Arkansas River Valley. This town is the sort of community most people only dream of. The beautiful scenery, tree-lined streets, year-round mild climate, clean air, and clear sparkling water are just some of the things that make Buena Vista a truly great place to live, work, or visit.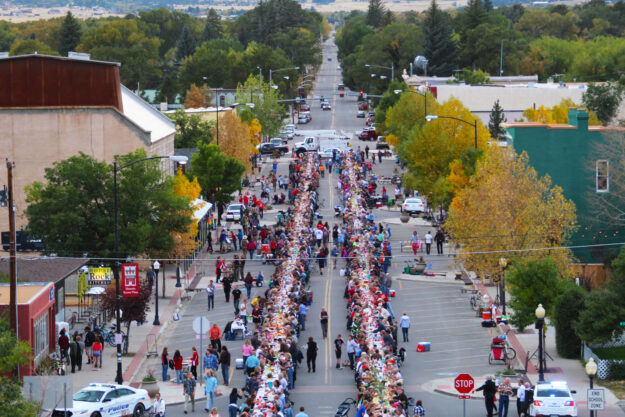 Buena Vista, it is a beautiful view and one heck of a great place to spend some time in. A longtime mecca for river enthusiasts, this town has under gone some very nice changes that we think you will enjoy.
Boy, has Buena Vista seen a ton of change. There was a time that we only came up Highway 24 into Buena Vista to grab a bite to eat after a day on the river. K's Dairy Delite was serving up Ice Cream and Pancho's wrapped up some great, inexpensive burritos. This was definitely a quiet little town sustained by agriculture and the correctional facility.
Rarely did we come down Main Street unless we were planning on visiting Loback's Bakery for some tasty treats and doing a little fishing on the Arkansas. Those great landmarks are still there but the town has seen some remarkable changes with a renaissance of its Main Street businesses and the addition of the award winning South Main sector.
New stores, unique businesses and restaurants began opening their doors to new people. Earl Richmond and his wife Cheryl moved their CKS (Colorado Kayak Supply) retail store in 2001 and ever since then the town has been renovating and renewing.
In 2009 Eddyline Brewery opened their doors and then in 2010 Deerhammer Distillery set up shop next to CKS. Give a river rat a little booze and beer and it seems anything can happen. Things have been booming ever since with the addition of shops like Boneshaker Cycles, Buena Vista Roastery, The Trailhead outdoor store, Free the Monkey Consignment and more all moving into long forgotten shop space.
Another boost to the area in early 2000 was the South Main development with a home and "rurban" (rural+urban) development plan on the banks of the Arkansas River corridor. The developer donated the shores of the river to the town and obtained grants from GOCO that has helped build an incredible whitewater park, river trail network, park with rock climbing boulders, disc golf course and more. These amenities have been successfully implemented and are now enjoyed by paddling enthusiasts, hikers, bikers, fisherman and the young and old alike.
Great shopping and restaurants can be found within the South Main development area too. Sundance and Friends, Eddyline Brewery and Restaurant, Made, Rock Run Art Gallery and the Surf Chateau are situated between some really cool homes and buildings. New phases of the development are popping up as we write, so the scene continues to morph.
I am only touching on the tip of the proverbial Buena Vista iceberg though. Buena Vista is far from cold. Their banana belt climate makes the area the perfect getaway when the snow is flying in higher elevations; folks are boating, hiking and biking all year round.
If I could wake up there today I would start my day at the Buena Vista Coffee Roasters enjoying a great cup of fresh roasted Coffee and one of their yummy baked goods. I would take a lovely morning hike along the River Trail and then head out on my bike for a while on the Midland Trail. After a fun ride I would head over to the Buena Viking for the Best Burger I have ever eaten. I would get my body going again with a stroll through the South Main shops and Gelato shop, the Midland Stop, up to Main Street Buena Vista and visit each store and gallery I come across.
I would ogle at the SUP Boards and river wear at CKS and then perhaps head up to Cottonwood Hot Springs for a soak or take a SUP lesson through CKS so I can figure out how to surf those tempting waves in the river park. After that I would be sure to make plans to hit Rock House Kitchen restaurant (which we hear is pretty darn good) and of course visit Len and his wife Amy at the Deerhammer Distillery for some of their fabulous concoctions and wrap it up for Happy Hour at Eddyline Brewery and Restaurant, the spot for an alfresco beer.
If you time it right you might catch one of their local music or paddle events like the CKS Paddlefest, Base Camp Jam Sessions at Eddyline, Live Music at the Beach or The Lariat, participate in the Fall Color Run, 14'er Fest, Holiday Art Walk or some other unique fundraisers on the towns event calendar.
This is not just a tourism destination, it is a real town and a tight knit community. The success of their BV Strong Community dinners are admirable and displays some of the best this community has to offer.
~HollyGoSpritely
Read Many More Stories About Buena Vista: Here
---
Helpful Area Links:
Buena Vista Chamber of Commerce – www.buenavistacolorado.org
Now This is Colorado – www.colorfulcolorado.com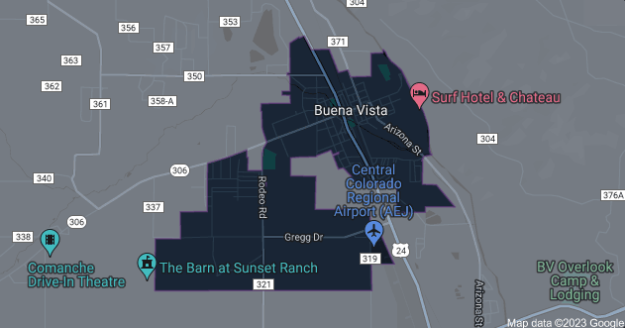 MTN Town Media Productions | Celebrating the Colorado mountain lifestyle
Copyright 2023 MTN Town Media Productions all rights reserved.