A Beginner's Guide to Backpacking Colorado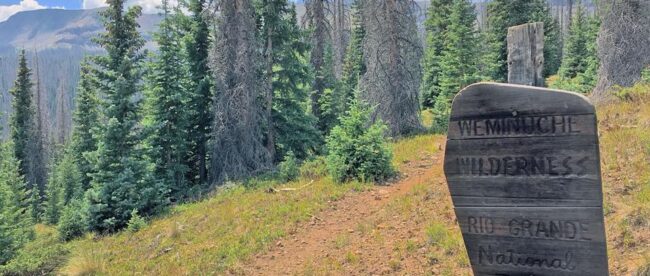 A Beginner's Guide to Backpacking Colorado is here to introduce you to a basic overview of gear, where to go, when to go, and what to know before you go.
by R Scott Rappold
I remember very clearly the first time I ever went backpacking…
I was 14 and living in Pennsylvania. My Boy Scout troop leaders had planned a week-long excursion on the Appalachian Trail, a 40-mile trek through the rolling hills and deep green forests that make up this pretty part of the East Coast.
It was a nightmare…
I remember well the external-frame backpack that I suspect permanently altered the shape of my spine; the foam sleeping mattress that never quite provided cushion from the rocks; the drinking water that tasted like a swimming pool from the acrid purification tablets; the backpacking meals we all suspected were leftovers from World War II; the 10-pound canvas tent that neither dried nor kept out the rain.
Naturally, I was hooked. The freedom of the trail, sleeping in a new place every night, the camaraderie of isolation with my fellow Scouts, having campfires deep in the wilderness where no cars could venture – I never looked at camping the same way again.
Fortunately, 30 years later, nearly everything about the gear has improved. Tents are lighter. Air mattresses have replaced bulky foam pads. Delicious water can be filtered directly from lakes and streams. Dehydrated backpacking meals are made by actual chefs, not Army quartermasters.
And there's no better way to experience the majesty of the Rocky Mountains. So whether you're new to the sport or, like I did, rediscovering it after a long break, this is your guide to backpacking Colorado.
The gear
Online shopping may be cheaper, but I believe an overnight pack should always be bought in person. Stores like REI employ experts to help fit you and your camping style with the right pack, and you'll never know if it fits your body comfortably at a cheap gear website.
In deciding on a pack, you need to decide what level of luxury you want in the backcountry. If you're interested in covering 10+ miles a day and sleeping where you collapse, go with an ultralight pack. On the other hand, if you plan to haul luxuries like a hammock or pillow and spend ample time relaxing at camp, go with a larger-volume pack.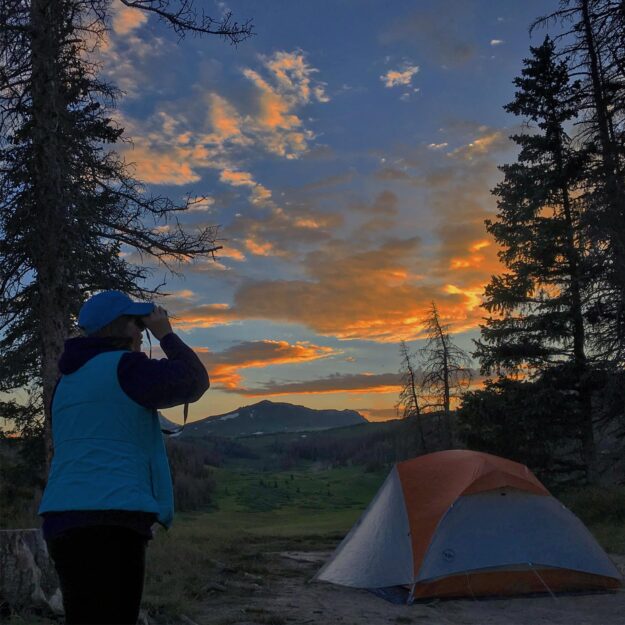 The same goes with your shelter. Minimalists might go with a bivouac shelter. I go a different direction, with a tent sized for one person more than I have; my wife and I used a three-person tent. Generally, the more expensive the tent, the less it will weigh. It's money well-spent.
Your water system should also match your hiking style. Going to be filling from creeks while on the go? Get a hand pump water filter that can be used in the tiniest babbling brooks. Plan to establish a base camp for a couple days? A gravity-powered filter (essentially a bag you hang on a tree that filters as it drips) may be a better bet.
Other essentials include hiking boots, a flashlight, matches or lighter, first aid kit, camp stove and fuel if you want hot meals, sunscreen, insect repellent and rain gear.
Know before you go
A backpacker shouldn't just step into the wilderness without planning.
Research your trip on the Internet. Talk to local gear shop employees about good backpacking options. Buy a detailed map such as the National Geographic Trails Illustrated series. Most maps published by the U.S. Forest Service are too large-scale to be much use on a hiking trip.
Check the weather forecast. If it's July or August, you can count on afternoon thunderstorms to be your daily companion, so it's a good idea to not be hiking above timberline after noon if you can help it. If it's early spring or late fall, it might snow on you. And speaking of snow, if you're looking to climb high, many alpine locations can hold snow well into July and begin falling just as early, so it's a good idea to bring some kind of boot traction, such as crampons, just in case.
Figuring out what you will be eating is essential, learning to pack it well is crucial but is not as difficult as you might think. There are great resources out there on the subject. We also learned there is a service called Right on Trek, which will allow you to buy all of your meals wether you are going out for one day or a week.
Other considerations you should check in advance: Are bear canisters (to protect food from the wildlife) required, as they are in many national parks? Are permits required, like in the Indian Peaks Wilderness? Is there a campfire ban? Is the road to the trailhead open (many mountain roads are closed for snow and mud into June)? Many websites allow users to write reviews of individual trails, which can also be a great resource.
Where to go
Colorado has nearly 24 million acres of public land, including 3.5 million acres of wilderness, where only hikers and horse-riders are allowed, so deciding where to go backpacking can seem overwhelming.
Decide what kind of trip you're looking for. If you want a more relaxing experience, find a mountain lake where you can establish a base camp and go fishing or take day hikes, or visit a backcountry hot springs.
If you're looking to explore a larger chunk of Colorado, plan a loop. If you have multiple vehicles, you can do a shuttle loop so everything you see is new to you.
If you're interested in a truly epic adventure, try hiking the entire Colorado Trail, which runs from Durango to the outskirts of Denver, or sections of the Continental Divide Trail. In Colorado, the opportunities are limitless. You can spend a weekend exploring the wilderness, a week or a lifetime.
When you go
And finally, tell someone where you're going and when you're going there, just in case. Remember to leave only footprints.
Story Sponsored by


MTN Town Media Productions | Celebrating the Colorado mountain lifestyle
Copyright 2022 MTN Town Media Productions all rights reserved.