Cannabis – The Good, The Bad and The Helpful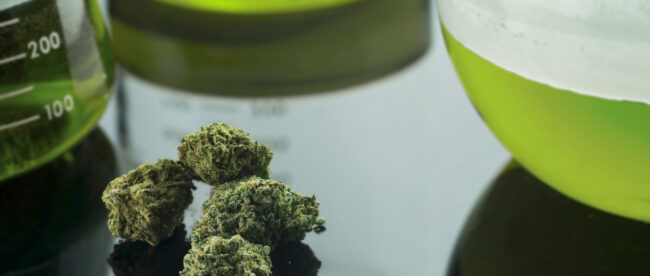 by Dori Welch, RN, BSN, Nurse Coach
Mountain towns in Colorado have unique characteristics to which any visitor or resident would attest. In general, our residents love the beautiful outdoors, embrace active (and daring) lifestyles, and seek out a sense of community among others who choose to make it home. The most dedicated accept the variables for which mountain living is notorious; perpetual housing shortages, high cost of living, harrowing driving experiences, weather-dependent livelihoods, all without city conveniences, and likely states away from family.
To some, all of the perceived tribulations are worth the constant chance to catch a sleepy powder day and follow it with a relaxing après ski while watching the sun drag colorful blankets behind her as she tucks in behind the peaks.
As a pioneer state in the legalization of recreational cannabis (2012), drink specials at the bar aren't the only tricks of Après available to people in Colorado looking to unwind. While it is yet illegal to consume in public places, people are settling into their post-ski, snowboard, hike, and bike, evenings differently.
Cannabis was approved for medicinal use in Colorado in 2000. Early utilization geared toward nausea relief and appetite stimulation for cancer patients undergoing chemotherapy treatments. Currently, some doctors claim widespread benefits for a variety of health issues including anxiety, insomnia, and pain while using CBD-dominant strains with little to no THC, the chemical that causes the "high". Some also report successful use in other ailments such as tremors in Parkinson's, childhood seizure disorders, and a long list of afflictions with the common final pathway being chronic pain. Still, citing federal laws, anecdotal data, and addiction risks, many doctors remain hesitant to include cannabis in their treatments and care.
Legally available cannabis has some people turning to treat themselves for chronic issues like the ones listed above. Consumers have often tried other pharmaceuticals with either no effects or undesirable side effects, and claim better relief. Specifically to mountain towns and the seasonal nature of jobs with no benefits, people are less likely to have an established doctor or insurance. That said, if anyone feels they are using recreational cannabis to treat a medical condition, I urgently advise them to work with a doctor for a proper diagnosis and a workable safe treatment.
Occasionally, the incredible bike ride, the pillow top powder day, or the scenic hike can end in an unlucky injury. For anyone who uses cannabis on a regular basis, this is the time to be completely honest with the doctor who is there to help. While the doctor is delivering narcotics to relieve pain, cannabis may be sitting in those opioid receptors and keep narcotics from getting to work.
Acute pain control can become a real issue for regular Cannabis consumers, but medical staff who have been working with recreational users over the last several years may have some other avenues to try. Doctors want your pain to be tolerable so you can function, heal, and get back to outdoor fun!
For all cannabis users, please continue to indulge responsibly and safely! Although there is less of a risk for physical addiction, it can happen if someone is using it regularly. However, unhealthy habits can form either way. Please be mindful of your well-being and if you have any concerns, reach out to local mental health agencies for their wonderful assistance.
Our physical and mental health is paramount to pursuing our active, outdoor lifestyles. Stay safe and healthy!
Learn more about Colorados' mountain towns and communities: www.mtntownmagazine.com/colorado-mountain-towns-guide/
Visit our Story Sponsor: IBar Ranch Summer Concert Series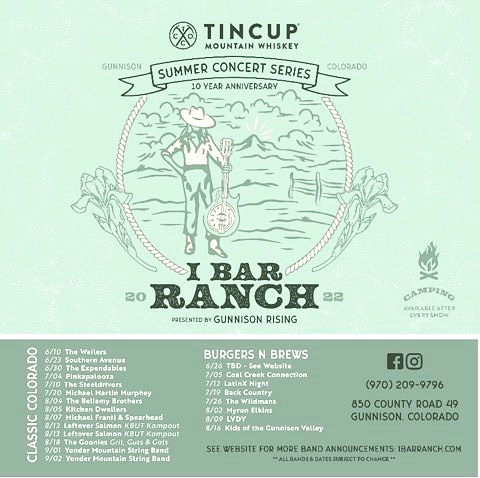 MTN Town Media Productions | Celebrating the Colorado mountain lifestyle
Copyright 2022 MTN Town Media Productions all rights reserved.