Sharon's in Steamboat Springs – Part of a community's fabric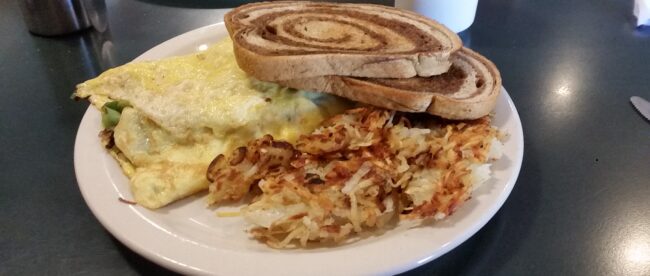 Sharon Stone, owner of Sharon's Restaurant in Steamboat Springs, Colorado, knows what community is all about. She has been serving breakfast in Steamboat for 33 years and has never seen anything impact the community as drastically as the Covid-19 pandemic. The economic hardship had been tough to bear for so many people in rural Routt County, Colorado and throughout the country. While restaurant owners were particularly hard hit during this health crisis, Sharon became part of a local grassroots movement that turned lemons into lemonade and made a difference for so many who struggled to get by.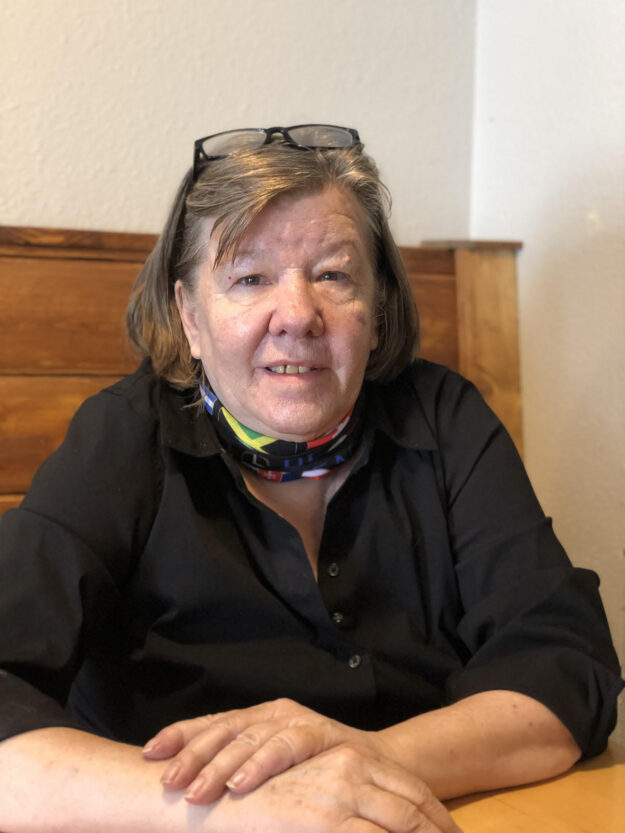 With the help of an anonymous donor in December 2020, Sharon started serving free breakfast and coffee to help those affected by job loss and pandemic-related closures, no questions asked. It all started with a regular customer who has requested to remain anonymous. He ate his breakfast, went to pay the bill and then donated $1,200  to offer free breakfasts to those who could use a leg up. "He said, 'There's something I want to talk to you about,'" Stone said. "'If I leave you this check, could you do some free breakfasts?'" 
That one gesture turned into a micro-movement. "It's become quite the thing, where people just leave $5, $10 or $20 extra dollars, and pay it forward," says Stone. "As long as the meals are needed, and the community keeps pitching in, I'll continue to offer free breakfast. It means a lot to people; you can see it in their eyes. I am happy to think that my free breakfasts were chipping away at the local economic and mental health crisis." 
The original donor also offered to match the first $1,500 and the donations streamed in. "It was really been a win-win-win," said the anonymous donor. "The people who can spare a little feel good for giving, local business gets a lifeline and so did those who are in need."
The donor continued, "There are people not only struggling financially. The mental anguish and fatigue were debilitating. A warm cup of coffee and a good meal go a long way to lift the spirit." 
Watching how the community has continued to move the program forward, the donor feels that this is something that can be a winning formula for communities in need around the country. "It doesn't take much to get it started, the giving can perpetuate itself, and it makes an impact on the community as the whole. It saves businesses and jobs, while feeding the needy."
There have been some days Sharon has served more free meals than paid meals, but it keeps her in business and the community intact. The gratitude she feels for her community is overwhelming and she knows that she has made a difference in people's lives. 
Sharon's Restaurant is located at 2851 Riverside Plaza, Steamboat Springs, CO 80487 and is open Monday-Saturday 6am-2pm, and Sunday 7-1. You can find her on Facebook at Sharon's.
2851 Riverside Plaza, Steamboat Springs
–
Stay in touch with all of our mountain town communities with our Event Calendar: www.mtntownmagazine.com/events-calendar
Visit our Story Sponsor: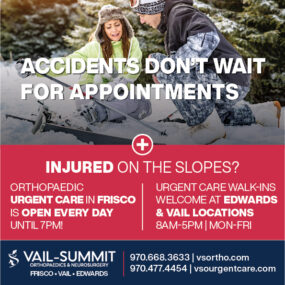 Mountain Town Magazine | We are Colorado's Mountain Town Magazine
Copyright 2020 MTN Town Magazine all rights reserved.