Campout for the Cause IV – State Bridge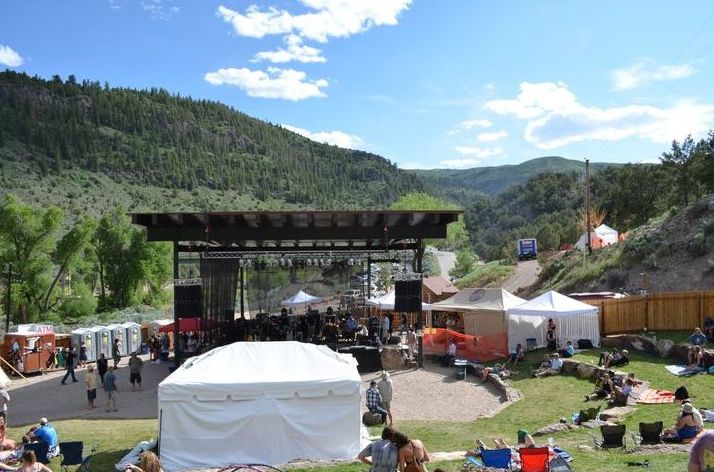 Colorado Mountain Town Music, it's all around us this summer, every summer really. But each year I am blown away by the uber cool venues and musicians. Take note Campout for the Cause IV is set to once again showcase a diverse Colorado lineup and spread warm summer vibes this Memorial Day Weekend at State Bridge. A great blend of musical styles will be featured from 

reggae to hip-hop to funk and bluegrass. 
Shake off the winter chill at State Bridge along the Colorado River with a homegrown Rocky Mountain music festival, featuring Elephant Revival, Bonfire Dub, MTHDS, Boneless, Shakedown Street (with original members), Tori Pater, The Congress, Grant Farm, Missed the Boat, Frogs Gone Fishin' and many others.

"The overall goal of the Campout is to showcase the best local and regional artists who are rooted in the community and excited to play together while spending time at State Bridge in addition to their set performances," said the festival's promoter and Bonfire Dub frontman Scotty Stoughton. "It's always been our goal to create a musician-friendly and family-friendly environment, where people can hang — where they can enjoy State Bridge, the river and play in the open jams."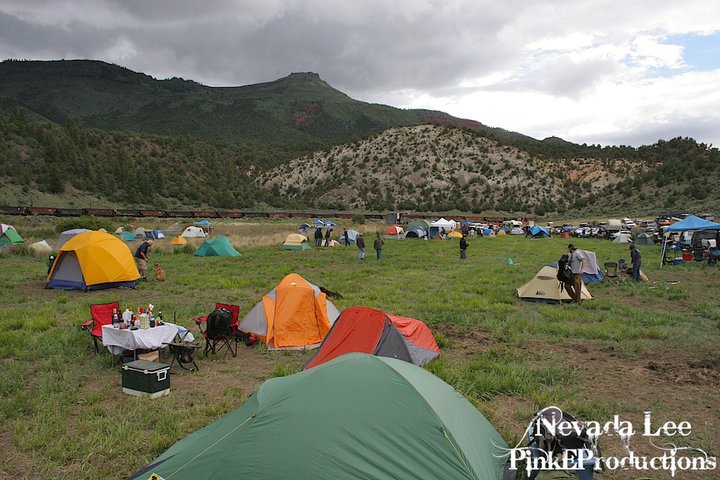 Campout For The Cause is known for artist interaction with the festival community and for encouraging impromptu collaborations among the various performers. The resurrected State Bridge venue, back for its second season since construction of the new amphitheater, is a healthy weekend destination with an array of family-friendly activities, such as camping, floating, stand-up paddling, hiking, fishing and yoga.
"Campout for the Cause is a true community festival experience with attention given to generosity, family, great music and good vibrations," said Bridget Law, fiddle player for Elephant Revival.
Young in age and conception, Elephant Revival carries a fresh sense of creativity and inspiration that is felt by people of every generation. The neo-acoustic quintet is on the cutting edge of an emerging new genre known as "transcendental folk." Meanwhile, Bonfire Dub is a deep and powerful blend of acoustic-laced and electric-driven reggae and dub. Stoughton created the Bonfire family, weaving stories of hope and struggle gained while volunteering in Central America and Haiti.

2012 Campout for the Cause concert lineup
Elephant Revival
Bonfire Dub
MTHDS
Boneless
Shakedown Street (original members)
Tori Pater
Congress
Frogs Gone Fishing
Grant Farm
Smalltown DJs
Dead Phish Orchestra
Pete Kartsounes Band
Tony G
Ben Bussard
AdamRoss
Tatanka
Missed the Boat
Mikey Thunder
Magic Beans
Min'urn ExpressBluegrass and Bloodys
Shook Twins
Manala
Olora Brothers
Laughing Bones
Scheming Daddy
Dj Weez
Once again, proceeds from Campout for the Cause will benefit All Hands Volunteers, a U.S.-based, 501(c)3 nonprofit organization that provides hands-on assistance to survivors of natural disasters around the world, with maximum impact and minimum bureaucracy. The festival will also benefit Realm of Caring, an Edwards-based foundation that seeks to make music education and instruments more accessible to underprivileged children in Colorado.
Having traveled to Haiti and personally worked with All Hands Volunteers (formally Hands On Disaster Response), Stoughton is thoroughly familiar with the organization's work, both nationally and overseas. He is planning another trip this spring to evaluate the organization's progress and verify funds are reaching those in need.
"Their model is so interesting because they're all about utilizing free labor and mobilizing volunteers," Stoughton said. "When I got to Haiti, I was amazed at how many people showed up on their own dime, to a dangerous place, under the worst conditions, to work six days per week. Everyone was in it for the community, and the camaraderie that materialized was really tangible."
As always, camping will be available on the primitive BLM (Bureau of Land Management) property along the Colorado River for the duration of the festival. The site is located a few hundred yards east of State Bridge, with shuttle service to the venue and Rancho Del Rio. Weekend camping passes are $10 per person (includes shuttle pass). State Bridge also has unique, rustic accommodations steps from the venue. Cabins, yurts and tepee's are available to the public. For reservations, call (970) 653-0113 or email [email protected]. For a ton of great images from last year Like there Facebook Page.
PHOTO Credits: Nevada Lee
~MtnTownViews.com
MtnTownViews.com is MTN Town Magazine's daily journal blogging about Colorado's mountain towns.   Like them on Facebook and Follow on Twitter. 
© 2012, MTN Town Magazine. All rights reserved. Republication, in part or entirety, requires a link back to this original post.