Broome Hut – Grand Huts Association Making Final Finishes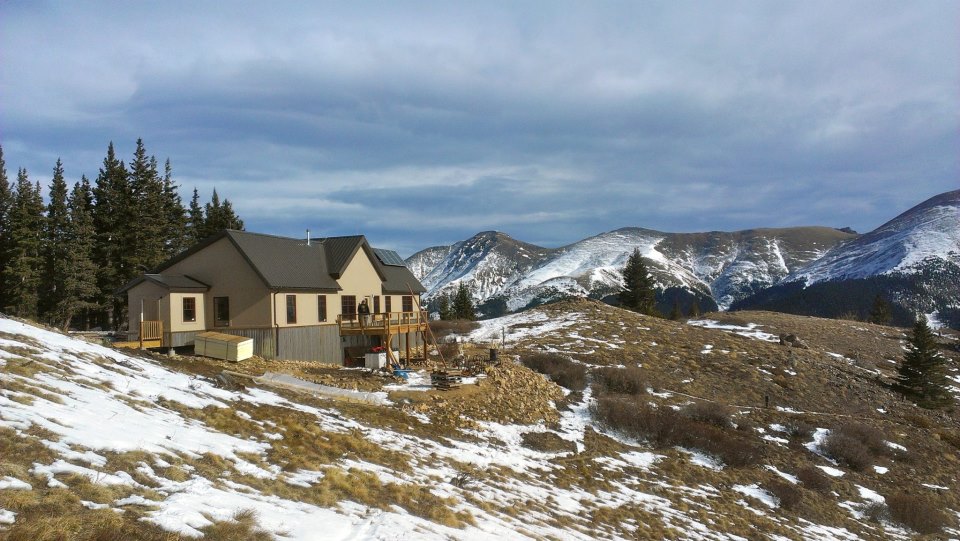 Many volunteer and workers have put their heart and souls into completing the Broome Hut project. John (shown below) just clocked in 300 miles up and down the trail to the Broome Hut. That's 150 times up to the hut so far! John is a contractor who is paid for 40 hours of work at the hut each week. However, he spends close to 56 hours each week on this project. He's volunteering an additional 16 hours of his own time to help complete this project. What a trooper!
The  finishing touches on the hut are taking place. The Broom Hut is planning on opening on January 2nd 2013! There is a call out for HELP to complete the hut. To volunteer, simply show up on site between 9 am – 4:30 any day of the week. Remember, for every 8 hours that you volunteer, you get a free night stay at the hut.
The reservation system is prepping to launch both their public reservation system as well as volunteer reservation system to reserve the hut. The Hut is now part of the 10th Mountain Division. Volunteer reservations can be made as early as December 17th 2012. This place is beautiful! Why not put some time in so you can relax in this beautiful Hut later on. You will own bragging rights to your accomplishments.
Answers to Your Questions:
Where is the hut located?

The hut is located near mile marker 240 on US Highway 40. Please see the attached map for driving directions to the hut.

Should I bring tools to the construction site?

No, bringing your own tools is not necessary. We have all the tools needed on-site.

What time should I get there?

Work typically begins on-site at around 9 am each day and lasts until roughly 5 pm.

Should I pack my own food and water?

Yes! Please pack a hearty lunch for yourself as well as your own water.

How many hours do I need to volunteer in order to earn a free night stay at the Broome Hut?

Every 8 hours of volunteer work earns a 1 night stay at the Broome Hut.

What's the best way to let other people know about this project?

Have your friends 'like us' on Facebook for regular updates on the project. You can also forward them emails like this or sign them up for our newsletter by visiting www.grandhuts.org

When will the hut be completed?

We are hoping to complete the hut by December 2012
Super Sweet!
~MTN Town Magazine
Photo Credits: Grand Huts Association

MtnTownViews.com is MTN Town Magazine's daily journal blogging about Colorado's mountain towns. Like them on Facebook and Follow on Twitter.
© 2012, MTN Town Magazine. All rights reserved. Republication, in part or entirety, requires permission.