SNOW in Colorado and more to come!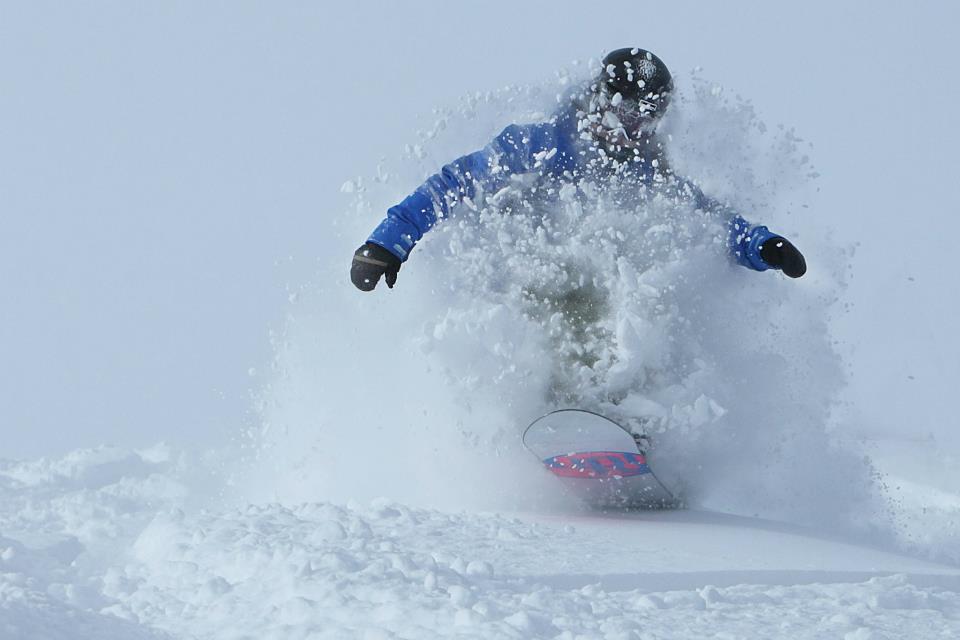 Nanany-nanany boo boo!!! I got first chair today and some sweet, fresh turns at the Breckenridge Ski Resort (above). I love getting up and out early. The snow has made me giddy! Thanks first to mother nature and then to the staff at all the ski areas who made our time on the hill great! Skiers at Aspen  Mountain were shredding 16 inches of POW (below).
So now the question is… when is the next storm???
Dan Moroz our weatherman has this to say:
The storm came in and did pretty much as expected. Anywhere from 6″ to 15″ of new through the area of the northern and central mountains. The front is hitting the southern mountains now and New Mexico this afternoon. The infrared satellite shot shows the perfect curve of cold clouds making a U through the state. For us the snow is basically over with some scattered mountain showers drying out later in the day. The big weather news will be COLD today with temps below zero on the mountains and single numbers for the valleys.
This Storm came in with wind so avalanche hazard is rising. Don't wreck your season with an over zealous backcountry line. Good news is another storm will do a hit and run late Monday and another 2-5″+ expected. For now, bundle up and enjoy the winter wonderland!
Crested Butte is looking lovely! All of my gear is by the front door – HOORAY for Powder Days!
~MTN Town Magazine
Photo Credits: Breckenridge Ski Resort, Aspen: Jeremy Swanson, NOAA, Crested Butte: Chris Segal
MtnTownViews.com is MTN Town Magazine's daily journal blogging about Colorado's mountain towns. Like them on Facebook and Follow on Twitter.
© 2012, MTN Town Magazine. All rights reserved. Republication, in part or entirety, requires permission.