Breckenridge Opens More Terrain!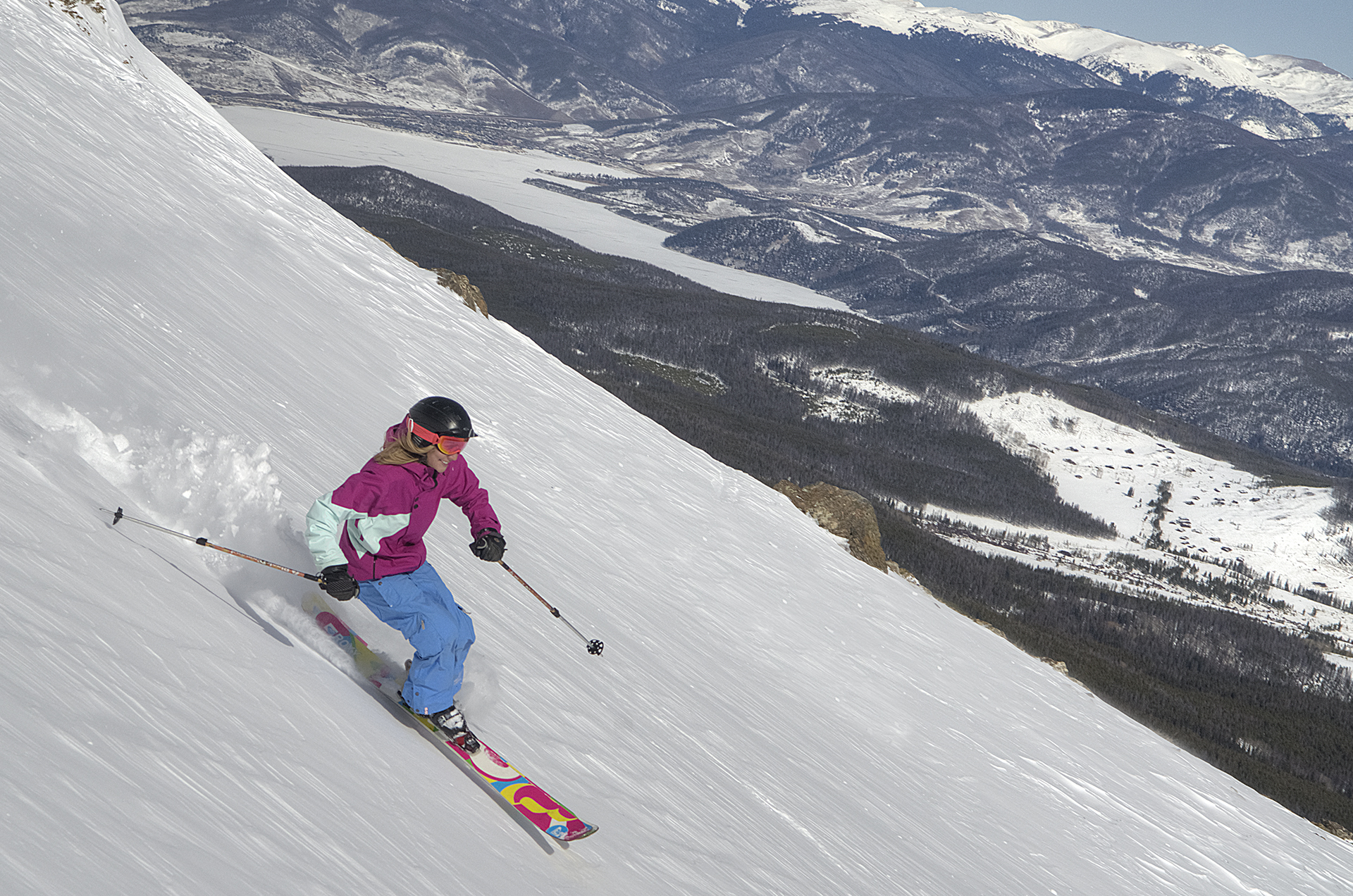 Breckenridge Ski Resort announced its plan to open the Imperial Express Super Chair today, Wednesday, Feb. 1, 2012! 100 percent of Breck's 31 lifts are now open to the public and approximately 250 acres of expert terrain will also open to the public today, including Imperial Ridge and the Peak 7 bowl.
Locals and visitors have all been anticipating the opening of this terrain and everyone is excited. "The Breckenridge Ski Patrol has worked extremely hard and been very diligent to open up our terrain as soon as we feel it is safe to do so," said Breckenridge Ski Patrol Director Kevin Ahern. "Getting the Imperial Express SuperChair open is key for us to get the rest of our alpine terrain open for our guests."
North America's highest chairlift, The Imperial Express SuperChair, was installed in Breckenridge in 2005 and tops out at 12,840 feet, after a quick 2.7 minute ride to the top of the Imperial Bowl.  Weather permitting; it gives skiers and riders easy access to three high-alpine bowls and hike-to access to the famed Lake Chutes and Snow White areas of Peak 8.
Breckenridge Ski Resort requires all skiers and riders to observe all posted signs and warnings. It is important to pay attention to Closed Trails. Closed trails may contain hazards due to limited natural snow coverage or changes in snowfall and weather. Please keep off closed trails and out of closed areas for safety reasons and to ensure a great day on the slopes!!!
[youtube=http://www.youtube.com/watch?feature=player_profilepage&v=SiLRJlx_krM]
~SS
Photo Credits: Leisa Gibson, Breckenridge Ski Resort
Video: Breckenridge Ski Resort