Breckenridge Arts District Winter Events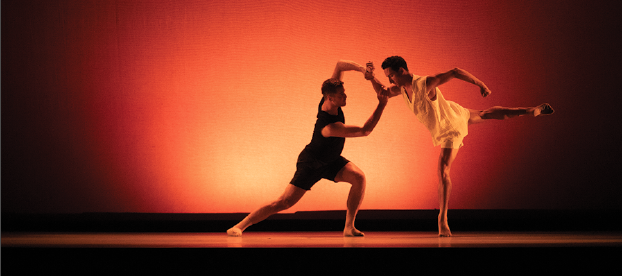 The Breckenridge Arts District Crafts a Vibrant Winter Calendar of Events
The Breckenridge Arts District is a vibrant epicenter of creativity generated by a collection of studios, galleries, performance spaces, historic landmarks, public art, restaurants, cafes, and other creative businesses that animate the heart of downtown Breckenridge.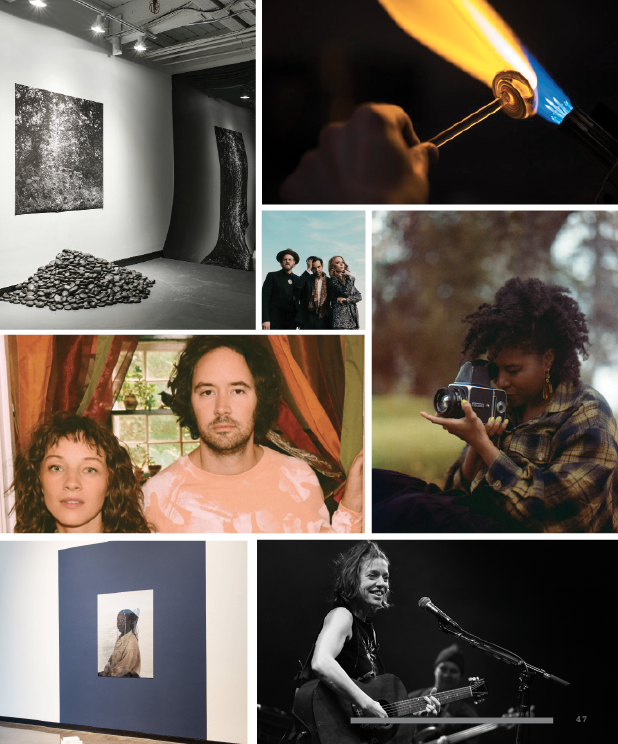 CLASSES + WORKSHOPS
The district's core attraction is a multi-facility arts campus that hosts a variety of educational and experiential enrichment activities for locals and visitors alike. Join
us this winter for a class or workshop such as Beginner Glassblowing, Metalsmithing, Glass Blown Beads + Jewelry and more. Register now at breckcreate.org.
EXHIBITION
Jovan C. Speller: We Are Seers
Jan 26 – April 9, 2023 | Old Masonic Hall | Free
We Are Seers is a solo exhibition featuring work by Jovan C. Speller. It includes "Sounds for Survival," an immersive installation that interprets the unmarked burial site of Speller's enslaved ancestors in rural North Carolina, and "Conduction," a portrait series that weaves together past and potential narratives by layering different media and images.
The title of the exhibition refers to Black histories of land use and extensive connections to land. Speller's
work draws power from this connection, not only making it visible but also positioning Black subjects as healers equipped to repair and prevent harm by remembering the past and revisioning the future.
Stop into Old Masonic Hall at 136 S. Main St. in downtown Breckenridge to view free art exhibitions + get more info on all things Breck Create.
www..breckcreate.com
LIVE@RIVERWALK CENTER
Buy tickets now for the Winter 2023 Live@Riverwalk event series at breckcreate.org/riverwalk, including tickets for DanceAspen on Friday, March 24th.
Join Dance Aspen for a thrilling evening of dance with innovative choreography, unmatched athleticism and emotional artistry. A fresh voice and champion for new choreography in the dance world, Dance Aspen makes their Riverwalk Center debut after appearing at the 2022 Vail Dance Festival. Founded in 2021 by members of the former Aspen Santa Fe Ballet company, the company features professional dancers from the Roaring Fork Valley and across the country. This performance is a mix of classical and contemporary ballet, and includes new work by world-renowned choreographers, Yin Yue and Penny Saunders. Dance Aspen's artists will work with local youth in a series of workshops, masterclasses and educational events in the days leading up to the performance.
Live@Riverwalk Center Winter 2023 Schedule
Watchhouse – Thu Feb 2 | Reserved Seating $45 – $55
The Lone Bellow – Sat Feb 4 | General Admission $25
Brett Dennan + John Craigie – Fri Feb 10 | Reserved
Seating $30 – $40
Second City – Sat Feb 18 | Reserved Seating $30 – $40
Pat Green – Thu March 16 | General Admission $40
Ani DiFranco – Sat Mar 18 | $50 – $60 Reserved Seating
Dance Aspen – Fri Mar 24 | $45 – $55 Reserved Seating,
Children 12 & Under $20
Get all the details about the 2023 season at
For More Information on Breckenridge Colorado: Mountain Town Breckenridge
Story Sponsored by Slifer Smith & Frampton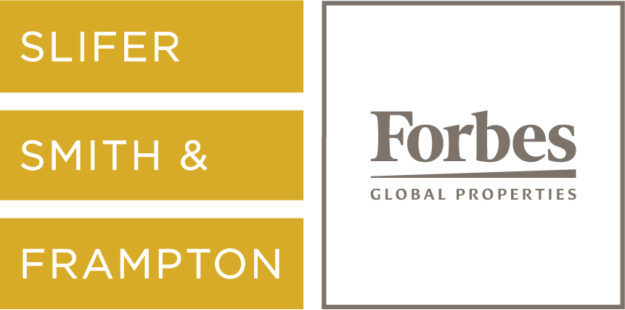 MTN Town Media Productions | Celebrating the Colorado mountain lifestyle
Copyright 2023 MTN Town Media Productions all rights reserved.