Breckenridge and Summit County Know How to Throw a Party! USA Pro Cycling Challenge Stage 5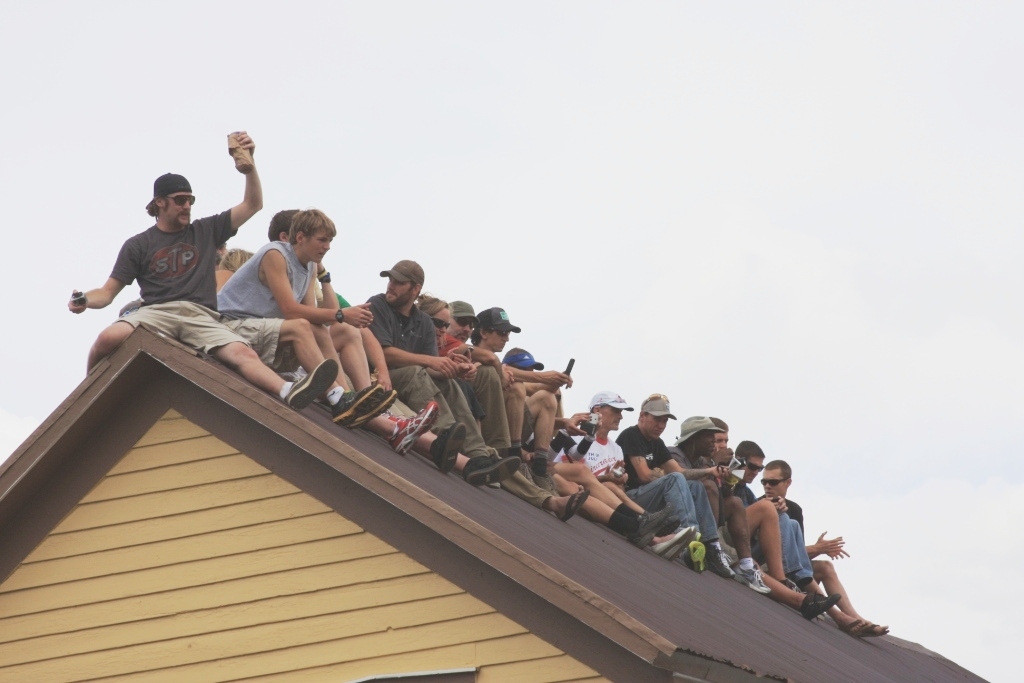 Summit County sure knows how to throw a party and make everyone feel welcome. Beautiful views greeted the USA Pro Cycling Challenge riders as well as groups of extraordinarily happy and excited people. From the banks of Heeney and Green Mountain Reservoir to the Streets of Silverthorne and Dillon over Swan Mountain Pass and into Breckenridge.
A Rave was in the making up on Swan Mountain Road and if you weren't there then you should check out this spectacular video!
[youtube=http://www.youtube.com/watch?v=A6Q-UOSB6Cs&feature=player_profilepage]
Breckenridge was hopping and packed with spectators. Citizens races started the morning off on Breckenridge Main Street, followed by a townie cruise along the finishing stretch prior to the racers arrival. People were perched and positioned high and low.
Folks were keeping an eye on the race throughout town!
The party kept going at the Riverwalk Center in Breckenridge where Big Head Todd and the Monsters played a free concert for all of Breckenridge. Rain deterred no one!
Thank you USA Pro Cycling Challenge  Town of Breckenridge  Breckenridge Resort Chamber and all of the town committees & volunteers throughout our Colorado mountain towns. You all made this an event to remember and get excited for year after year.
~MTN Town Magazine
Video Courtesy of  ajdemo76
© 2011,MTN Town Media, LLC. All rights reserved. Republication in part or entirety, requires permission of ~MTN Town Media, LLC.