BONUS POINTS FOR THE TELLURIDE PASS – TellurideNewb.com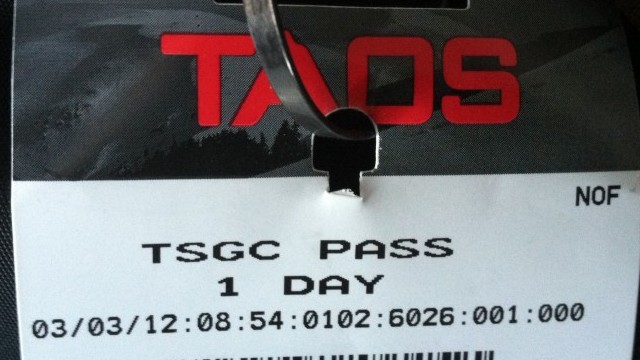 Few ski resorts compare to Telluride. Sure, the area has come a long way (for better or worse) since its inception in the 1970s. Nevertheless, its tight, local community, historical preservation and stunning, surrounding scenery definitely separate it from the rest of the ski-destination pack. Therefore, you gotta hand it to Telluride for supporting its counterparts by offering their pass holders three free days at Taos.
Located in the northern part of New Mexico, Taos is literally a blast-from-the-past resort that kicks ass in every way, shape and form. The terrain is epic (steeps, cliffs and awesome hike-tos are accessible from almost every lift), it's family owned (a rarity in this day and age), and holds powder for days after a storm. In more ways than one, Taos is a glimpse of the glory days of Telluride back in the 1980s.
Granted, when compared to the Epic Pass and other group pass deals across the nation, purchasing a Telluride Ski Pass puts a huge dent in your savings. But, the three free days at Taos definitely help sweeten the deal. Because, when it comes down to it, Taos freaking rocks.