Aspen Mountain Opens for Memorial Day Weekend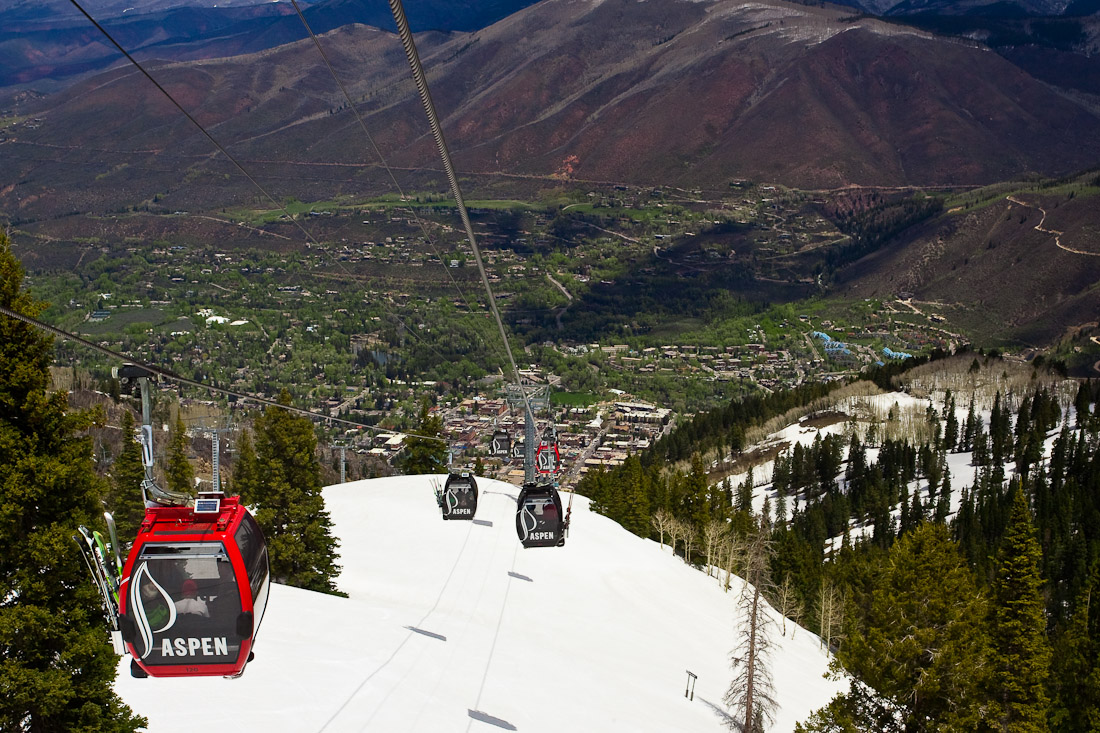 All of our Colorado mountain towns are frosted in white and many of us wish we were up there eating up that creamy topping. Well Aspen Mountain is fulfilling that wish this Memorial Day Weekend. Aspen Skiing Company announced today that with the start of summer operations, the top of Aspen Mountain will be open for skiing and riding on Memorial Day Weekend, May 24-26. 
With a base depth of 53 inches on top, the mountain will open with 21 runs and nearly 130 acres of intermediate and advanced terrain, served by the Ajax Express chairlift.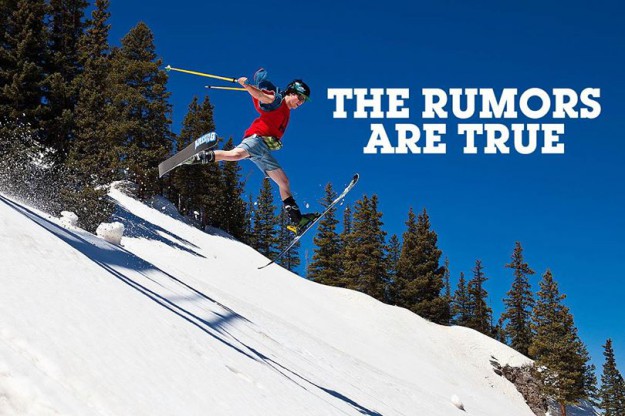 Skiing and riding will be from the 11,212-foot summit with uploading and downloading on the Silver Queen Gondola from 9 a.m. – 2 p.m. The gondola will be running from 9 a.m. until 4 p.m. with last ride down at 4:30 p.m. for regular summer operations. The Ajax Express chairlift will run from 9 a.m. to 2 p.m. The Sundeck restaurant and Ajax Tavern will be open for dining and beverages.
Aspen/Snowmass Premier and 6-and-under passholders ride free with their 2013-14 winter passes. All other Aspen/Snowmass passholders pay a discounted rate of $18. For non-passholders, skiing/riding tickets will be $36 per day for ages 13 and up. Children's (age 4-12) tickets will be $24. Tickets will be sold at the Aspen Mountain ticket kiosk on Gondola Plaza from 9 a.m. to 4 p.m.
Sightseeing tickets will be available at 10% off; just $17 for one ride, or $26 for the Perfect Summer Package, which includes unlimited rides for the three- day weekend, plus a $10 lunch voucher at the Sundeck. Tickets can also be purchased at the Aspen Mountain ticket kiosk, online at www.aspensnowmass.com and over the phone by calling 970-923-1227.
Four-Mountain Sports, located at 520 E Durant Street, will be renting skis and snowboards at 50 percent off the daily rate and will be open for rentals from 8:30 a.m. to 6 p.m.
Aspen Mountain will be open for the summer on weekends through June 15. Aspen Mountain and Snowmass will open for daily summer operations beginning June 20.
I sounds like we will be going from Winter directly into Summer this season. Get your last taste of some corn and mashed potatoes up high on Aspen Mountain this weekend!
P.S. Independence Pass Opens on Thursday!
~Mtn Town Views
Photo Credits: Aspen/Snowmass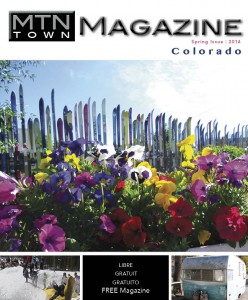 Mtn Town Views is MTN Town Magazine's daily journal blogging about Colorado's mountain towns and resorts. Like us on Facebook and Follow on Twitter. Click the cover to read the Spring 2014 Issue.© 2014 MTN Town Magazine. All rights reserved. Republication, in part or entirety, requires permission.