Arapahoe Café – A Delicious Landmark for the Town of Dillon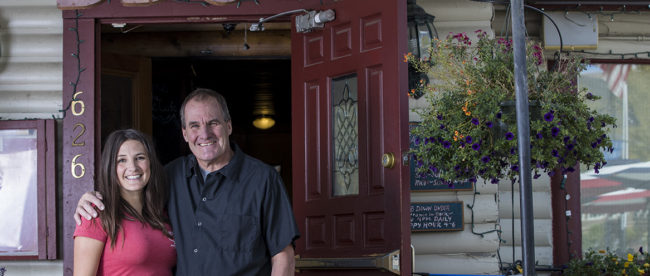 There is history unique to the Arapahoe Café, a delicious landmark for the Town of Dillon that has been in operation since the early 1940's when it was built in the Old Town of Dillon, a location that now lies far below the surface of its namesake, Lake Dillon. When the Denver water board announced big plans to construct a major reservoir the owners chose to dismantle the structure and reconstruct the building there along the shores of the lake. Today the building remains as it was originally built, complete with lovely pine paneled walls now adorned with historic photos, reminding all of where and when it came from. What is different is the owner, Doug Pierce, and family.
A series of owners rolled through the Café, even changing its name at one point. With time the restaurant aged and was in the end, being mismanaged. It was a series of life changes and luck that brought Doug Pierce to the Café's doorstep.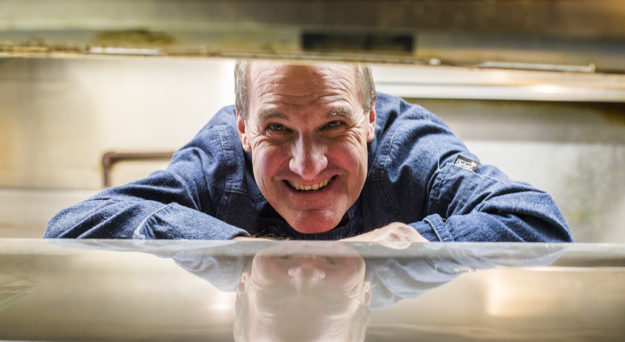 Doug moved to Colorado in 1977 fresh out of the Culinary Institute of America to start work at Keystone Resort. He climbed the ladder accepting positions from sous chef to executive chef to Corporate Executive Chef of Keystone Resort, Arapahoe Basi, and Breckenridge and then finally accepted the position of Director of Food and Beverage.
After 28 years with Keystone his position was eliminated after Vail Resorts restructured. Now in a quandary of what to do next a trip to the dentist's office led him to the Arapahoe Cafe. He was told that the previous owner had just walked out on his lease. With two daughters still in school, Doug and his wife Deb decided to stop talking about opening their own restaurant and do it. Doug, Deb, and their daughters Kelsey and Bonnie jumped right in. Their goal was to create a family-friendly local spot with really good food. It was from that point on and still is a passion project. Years of hard work, early mornings and late nights now brings folks from near and far as they have earned a reputation for excellence both in the kitchen and the dining room.
When I caught up with Doug at the restaurant he, his daughter and staff were cleaning up from lunch and preparing for an evening of dinner service. The vacuum was running, the staff was setting tables and folks were heading up the stairs because they had heard about the restaurant and it's wonderful reputation. Rather turn them away Doug made sure they were accommodated on the Café's lovely deck with a cocktail until the restaurant was ready for service.
As a writer, I would like to note that I have known Doug since 1990 and can vouch that he is a consummate professional. We took some time to reminisce and then I learned the real secret to the restaurant's success, his Family. The restaurant is a family owned and operated business. He, his wife and daughters took on the challenge to start the Arapahoe Cafe. In the process Doug brought his staff under his wing encouraging them, educating them, and nurturing their strengths. Today, he has a tribe, his restaurant family, with some of his staff still on board from day one and his daughter Bonnie joining him as a Father-Daughter restaurant duo.
Bonnie, born and raised in Dillon, graduated from Summit High School in 2008. She attended the University of Northern Colorado to pursue a degree in broadcast journalism in hopes of landing her dream job of working for ESPN. She graduated a year early in 2011 double majoring in telecommunications and Spanish. After graduation, she moved back to Summit County for the summer and she never left. After working at the cafe for the summer she discovered her passion for hospitality and food and beverage and decided what she really wanted to do was be in the restaurant.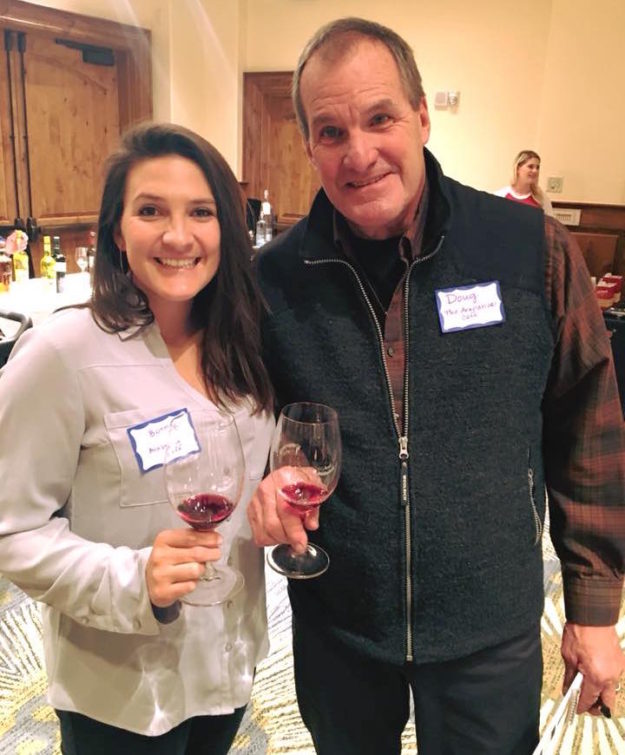 Her first job at the cafe at 12 years old was washing dishes and learning prep. She worked every summer and school break eventually working every job in the restaurant. Now as general manager she works alongside her dad assisting in making the A-Café even better then it is today.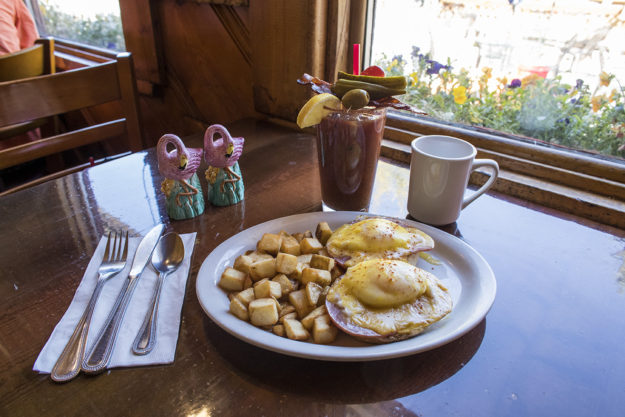 The Arapahoe Cafe is open seven days a week serving breakfast, lunch, and dinner. It is a staple of the Summit County community. There is beautiful outside seating on their patio, a historic inside dining room and a pub downstairs, aptly named The Pub Down Under, which is a wee bit rowdier than the upstairs dining room, but just as delicious.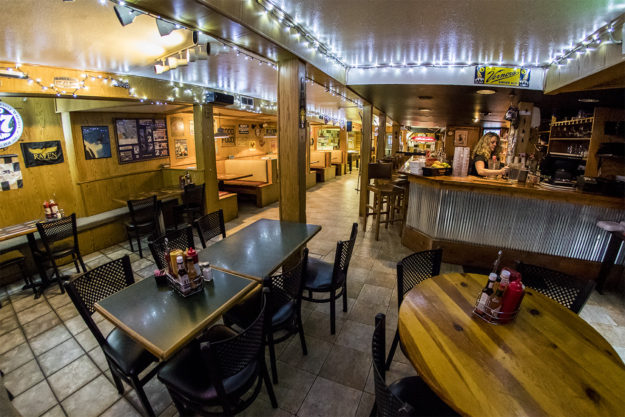 Their menu items and the restaurant itself has won a bevy of awards year after year. Last year alone they were awarded The Summit Daily News Best BBQ, Best Restaurant in Dillon and Best Lunch in Summit County.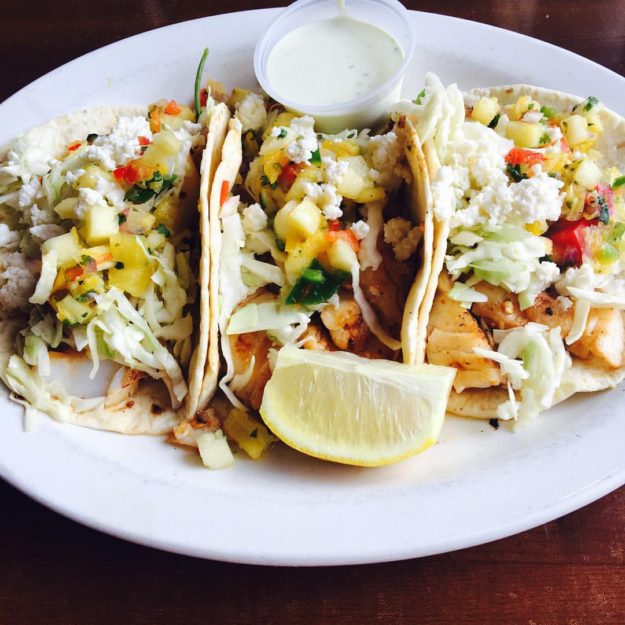 Everything on the menu is fresh, made in the kitchen and crafted with expertise and care. All together this team strives to improve the Cafe food and dining experience on a daily basis. If you love BBQ then you must try their ribs. Soups are a source of great pride for Doug and his staff. I adore their breakfasts and they whip up a mean Bloody Mary. The Philly Cheese Steak is a crowd pleaser and is actually served on rolls fresh from a baker in Philadelphia.  We recommend everything on the menu and only wish our stomachs were bigger than our eyes.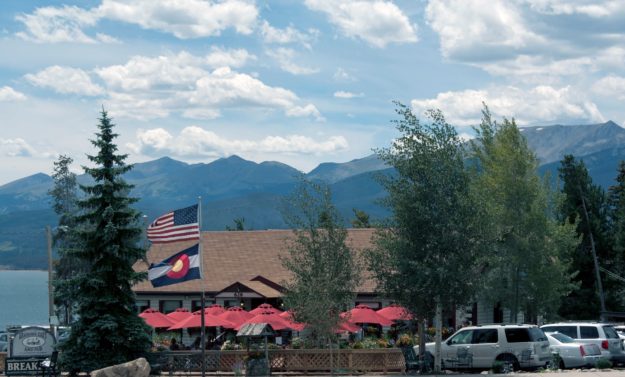 Head to their website www.arapahoecafe.com for a full menu if you need to know more, but believe us, Doug's 40+ years of crafting food has made the Arapahoe Café offerings a delicacy.
by Holly Battista-Resignolo
Photos: Shane Morris
~MTN Town Magazine
MTN Town Magazine | We are Colorado's Mountain Town Magazine
Copyright © 2018 MTN Town Magazine all rights reserved.