Stay Safe and Out of the ER this Summer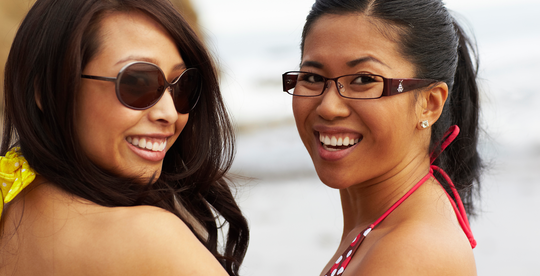 According to the Centers for Disease Control and Prevention (CDC), emergency room visits actually peak during the summer months, here is how to Stay Safe and Out of the ER this Summer. The Summer has arrived in the high country! While many are relishing this time of long days and warm temperatures, there are things we should be concerned about.
There are five common summer-related accidents and illnesses: sunburns, dehydration, burns, outdoor injuries and food poisoning. Here are a few tips to prevent your summer of fun from being derailed.
Sunburns
Try to stay out of the sun during peak hours: 10 a.m. – 4 p.m. Use a sunscreen with at least 30 SPF. Sunscreen that is SPF 30 will block out 96 percent of UVB rays, which are the types of rays that cause sunburns. Reapply every two hours or every 40 – 80 minutes, if you're in the water. There's no such thing as too much sunscreen. Use enough to evenly cover exposed skin. Wear hats and sit under umbrellas, when possible, to help minimize exposure to the sun.
Dehydration
Drink plenty of water and avoid sugary, caffeinated and alcoholic drinks. Drinking fluids gradually throughout the day will help prevent dehydration. When drinking while BBQing or celebrating, set a limit on your alcohol consumption. In a two-hour period, five drinks for men and four drinks for women is considered binge drinking.
Burns
Use caution when handling flammable open liquids, open flames, campfires and barbeques.
Before scheduling a camping trip or handling open flames, be aware of fire bans throughout the state. This has been a difficult fire season already. You can find an updated map of Colorado fire bans at campoutcolorado.com.
Fireworks and firecrackers are always tempting. Move away from the firework as soon as you light the fuse. Don't try to re-light it if it doesn't ignite. Keep everyone at a safe distance from fireworks (25 – 40 yards away is recommended). Always put them out with water. Fireworks are also subjected to fire bans as well.
Outdoor injuries
Wear appropriate attire and safety gear during activities like hiking and biking. Always wear a helmet when on a bike. While hiking, be sure to wear stable shoes to protect your ankles.
All water activities need to be monitored by an adult who is CPR-trained. In 2012, a CDC study reported that injuries from pool chemicals led to nearly 5,000 ER visits. Nearly half of those injuries occurred in children and teenagers and more than a third took place at residential homes.
Watch children closely outdoors, especially where wells, open postholes and irrigation or drainage ditches are nearby. Fill holes and install fences or other barriers for greater protection. Make sure pools are fenced off and have covers that lock.
Depending on your location, you may have a pool in your backyard. If you do or go to a public pool, don't leave babies and young children alone in an area with a swimming or wading pool in. If a baby slips or rolls and lands facedown, he or she may not be able to turn over. Bathing seats or flotation devices may be used, but they don't protect against drowning and aren't a substitute for your attention. Never let your child swim in any fast-moving water.
Teach your children four key swimming rules:
Always swim with a buddy.

Don't dive into unknown bodies of water. Jump feet first.

Don't push or jump on others while in the water.

Be prepared for an emergency. Get help from an adult or call 911.
Food poisoning
As temperatures rise, so does the risk for bacterial growth on food that sits outside. Don't eat food left out of the fridge for more than an hour when the temperature is above 90 degrees.
Cooked foods should be served fresh off the grill, at no less than 140 degrees. Cold foods such as salads or ice cream should be kept in small containers that can sit in ice-filled pans or tubs to stay chilled below 40 degrees. Coolers holding cold food should be kept covered and in shade.
One of the best ways to ensure food safety is to grill your meat to the proper temperature. General guidelines:
145 degrees for pork, lamb, veal and beef (such as steak).

160 degrees for ground meat.

165 degrees for poultry (ground, breasts or whole birds).
Stay safe friends and enjoy your summer!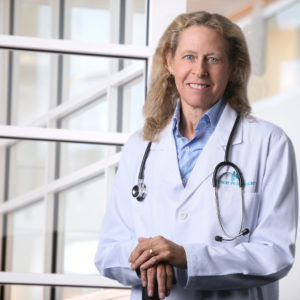 Patricia Dietzgen, D.O., is a family medicine physician practicing at the Kaiser Permanente Frisco medical offices