5Point Adventure Film Festival Returns with Adventure, Talent and Camaraderie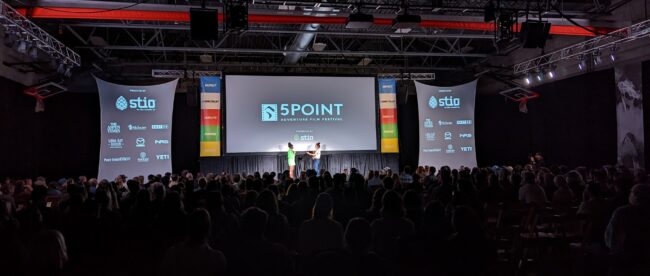 5Point Adventure Film Festival Returns with Adventure, Talent and Camaraderie to Carbondale
I finally had the opportunity to experience everything 5Point Adventure Film Festival and it was beyond our expectations of what it means to attend a Film Festival. I have never been one to enjoy sitting inside to watch more than one film, especially if it is nice outside. Also, my life has been filled with years of child raising and the opportunity to get away for multi-way events were usually close to impossible.
With our last child in college, I was afforded the freedom to escape to the Colorado mountain town of Carbondale to attend each of the festival's daily events, and it wasn't all sitting inside. There were seminars, mountain biking groups, focus groups, unique outdoor gatherings, cocktail parties and so much more! What I enjoyed the most was the passion of everyone there. Last year was their come back from Covid and the excitement was invigorating.
I had no idea the experience would allow for so much fun. This is a Film Festival I can endorse 100%. This years 16th Annual Event kicks off on Wednesday, April 19th and runs through Sunday, April 23rd. Community and family-focused events, Live Music and are just part of the five-day lineup. Expanding its cultural bandwidth the first-ever "5Point Late Night Laughs" live comedy night, "5Point Heart Beats" music stage, a daily free live music program, featuring some of Colorado's best performers, and the first annual 5Point 5K have been added to this years event.
Their slogan is Come Together and Return Changed and I agree. This event was personally impactful and I encourage everyone to attend to experience the transformation themselves.
5Point AdventureOverview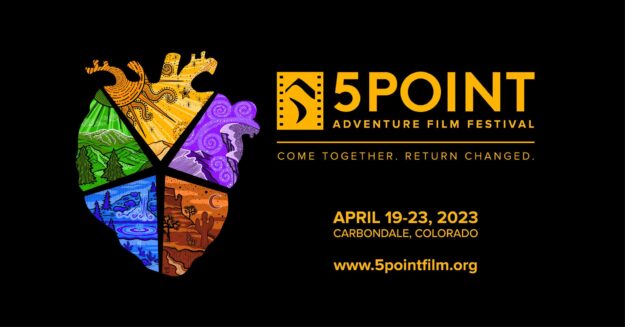 15 world premieres and 10 Colorado premieres of films that push the boundary of adventure and human interest story-telling
This year's film programming showcases a truly diverse array of filmmaking talent and story-telling, with world premieres, and a stellar line-up of film guests to introduce their work and content themes. The film programs take place every evening, from 7 PM at Carbondale's Rec Center, with a feature film screening Saturday afternoon, along with Sunday afternoon's Changemaker human interest film program.
Over five days, the community is invited to many free events, including a complimentary community film screening to kick off the festival weekend, Wednesday, April 19, 2023, at Thunder River Theater. Tickets for this screening will be released through the 5Point website, with a suggested donation of $10 to benefit Carbondale Homeless Assistance.
To build the excitement 5Point continues its First Friday tradition of hosting a Dream Project Presentation and the Festival Trailer Drop at The Launchpad, 76 S 4th Street, Carbondale, at 5 pm, Friday, April 7, 2023, previewing the festival trailer as a community warm-up for the 2023 festival event. Admission to this event is free.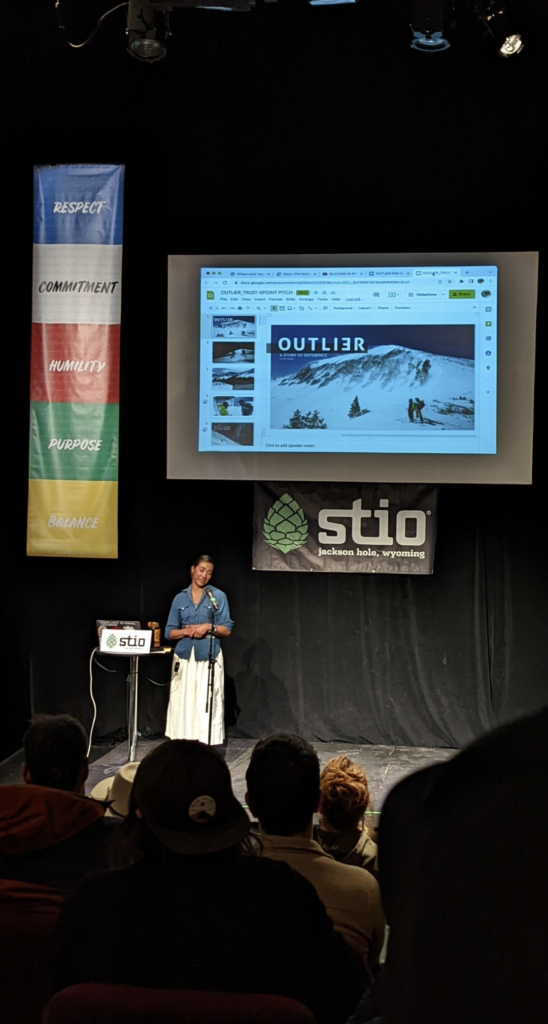 FILMS –
FEATURE FILM: making its regional debut, from Oscar-winning filmmakers Chai Vasarhelyi and Jimmy Chin, WILD LIFE follows conservationist Kris Tompkins on an epic, a decades-spanning love story as wild as the landscapes she dedicated her life to protecting. After falling in love in mid-life, Kris and the outdoorsman and entrepreneur Doug Tompkins left behind the world of the massively successful outdoor brands they'd helped pioneer — Patagonia, The North Face, and Esprit — and turned their attention to a visionary effort to create National Parks throughout Chile and Argentina. WILD LIFE chronicles the highs and lows of their journey to effect the largest private land donation in history.
Range Rider (Colorado Premiere): As wolves repopulate Washington State, conflict is heating up with rural ranching communities. Range rider Daniel Curry's job is to patrol wild areas on horseback, creating a buffer between wolves and the cattle herds that graze on public lands. When these wild carnivores are suspected of killing livestock, the consequences for packs can be fatal. As illegal poaching and state-sponsored kills take their toll, can Daniel prove that coexistence between ranchers and wolves is possible?
Chasing Kasper (World Premiere) For professional skier Tessa Treadway, life took a massive turn in 2019 when she became a single mother of three. When her husband Dave Treadway passed away in a backcountry skiing accident, she lost her partner in the grand project of their "free range" family. In the wake of Dave's passing, a mountain bike became the linchpin of her relationship with her oldest son, Kasper.
I'll Wait Here Forever (World Premiere): "Fly Fishing for permit is like waiting at the DMV." Eeland Stribling has been lucky enough to travel the world for all kinds of fish but there's one fish where his luck has run out. Follow Eeland's adventure through Mexico and DMV's learning to wait for his prize. *With special guest, emcee and comedian, Eeland Stribling
Creation Theory (Colorado Premiere): What is the source of creation? Whether it's the grandest cosmos or the smallest human idea, true creation arrives in moments of unexpected convergence— extraordinary synchronicities between space and time, science and art, music and mountains and sea. In Creation Theory, these raw elements converge in the Westfjords of Iceland, taking us on a journey from the interstellar birth of gravity and rhythm, to their ultimate human creative expression: surfer on wave, snowboarder on peak, and musician on stage. **With special guest Ben Moon
Love: After a miscarriage and a historic ascent of the famous sport climb Dreamcatcher, Paige Claassen follows her own path as a professional athlete training through pregnancy, finding new meaning in strength and identity through the early days of motherhood.
The Trapline (World Premiere): A trapper in the twilight of his career, passes along his ethos and his trapline to Syd, a woman determined to carry on his work.
2023 FESTIVAL HIGHLIGHTS
5Point curates a reflective line-up of thought-leaders and influencers to lead panel discussions on topical subjects and trends or events shaping the outdoor world, human interest subjects, and the culture around visual storytelling, as well as free community events and parties that connect with the essence of 5Point.
5POINT HEART BEATS music stage: For the first time ever, 5Point has cultivated a music line-up to complement the nightly film programs. The free program will feature Denver rock band iZCALLi, Brothers of Brass, and in a 5Point exceptional one-night-only performance, local yacht rock legends The Davenports will reunite.
Thursday: iZCALLi (Is-Cah-lee) is Miguel Avina (Guitar & Vocals), Brenda Avina (Bass) and Luis Ramirez (Drums). The band is a "Power Trio" that forges a sound influenced by styles and expressions ranging from Classic Rock to Mexican Folk, and from Latin to Indie Rock. Their music performances are full of energy that can be felt, heard and seen through a spectacle audiences will surely remember. Friday: Brothers of Brass: The B.O.B. From the 303! The only New Orleans Brass band in Colorado.Saturday: The Davenports: The Davenports are Carbondale's smoothest band, bringing you only the finest yacht rock jams and 80s hits. https://www.facebook.com/thedavenportsmusic/
5POINT LATE NIGHT LAUGHS: For the first time, 5Point presents a live comedy night as part of the festival weekend, taking place at 10.30 pm, Thursday, April 20, 2023, at the Black Nugget, hosted by Eeland Stribling and featuring the following comedians: Salma Zaky – Originally from the Bay Area, Salma Zaky moved to Los Angeles to attend college where she began her comedy journey. She now performs in clubs around Colorado where she resides, and has been featured in festivals across the country; Gabby Gutierrez-Reed – Gabby Gutierrez-Reed is a Colorado-based comedian who relates to people through her playfully confessional jokes. She's been on Adult Swim, Funny or Die and in her spare time, she gets lost in bouts of existential dread; Sammy Anzer – Sammy Anzer is from the most culturally diverse place on the planet. In his free time, he fishes and critiques films.

THE SECOND ANNUAL ADVENTURE FILMMAKER PITCH EVENT: PRESENTED BY STIO
A central part of the mission of 5Point is nurturing and supporting the next generation of adventure filmmakers. The festival will host its first inaugural Adventure Filmmakers Pitch Event where five finalists will pitch their concepts to a jury for the chance to win a $15,000 prize.
5POINT 5K: in partnership with Independence Run and Hike and ValleyOrtho, the first ever 5Point 5K takes place Saturday, April 22, 2023, 8:00-10:00 am. The race starts and ends at Independence Run and Hike. All registration is online. Avoid the lines; Pre-Register early with packet pick up Thursday and Friday during box office hours at Carbondale Recreation and Community Center. Day of Registration and packet pickup between 8-8:30am race morning. $30 per entry. Free for VIP pass purchasers. More details including registration information will be announced on the 5Point website. www.5pointfilm.org
5POINT FAMILY DAY: this year, the 5Point Family Program moves to Sunday afternoon, April 23, and will be followed by an ice cream social. These events are free, with a suggested donation for entry to the film program.
5POINT FILM FUND SUPPORTS ADVENTURE FILMMAKERS: For the last 10 years, the 5Point Film Fund has provided funding and mentoring support to more than 15 film projects, many of which have won awards and tours in festivals worldwide. During the festival weekend, there will be a formal kick-off for the 2023 5Point Film Fund, generously underwritten by NRS, with a call for submissions and details about how to apply for the funding program. 5Point Film awards more than $40,000 annually in grants to filmmakers.
5POINT DREAM PROJECT: 5Point's Dream Project, made possible by Alpine Bank, Coldwell Banker Mason Morse, ValleyOrtho, Justin Douglas, and additional support from Jamie Tisch and the Thrift Shop of Aspen is a unique program that offers outstanding high school students from Aspen to Parachute, Colorado's Roaring Fork Valley, the chance to explore their boundaries and dreams. Five students who best exemplify 5Point's five guiding principles receive a $2000 scholarship to embark on a life-changing opportunity and follow their passions. Applicants can visit the 5Point Film website, www.5pointfilm.org/dreamproject to apply for next year's scholarship program, which launches in the fall of 2023.
"The spirit of 5Point has always been centered on building community, and as our festival program evolves a little each year we are excited this year to offer new audience experiences that go beyond the medium of film, curating a very solid live music and comedy program," said 5Point Film executive director, Luis Yllanes. "We are truly excited about the quality of the film programming that reflects even more diverse story-telling, subject matter, and filmmaker talent. We can't wait to welcome our 5Point audience together again.
TICKETS AND FESTIVAL PASSES
Festival passes are priced from $380; tickets are $45 for the Thursday, Friday, and Saturday evening programs; $22 for Saturday afternoon's feature film program; "pay by donation" for Sunday's family film program; $30 for Sunday morning's Changemaker program; $25 for the virtual encore.
All passes and tickets can be purchased at www.5pointfilm.org