13th Annual Frisco Free Family Fun Fair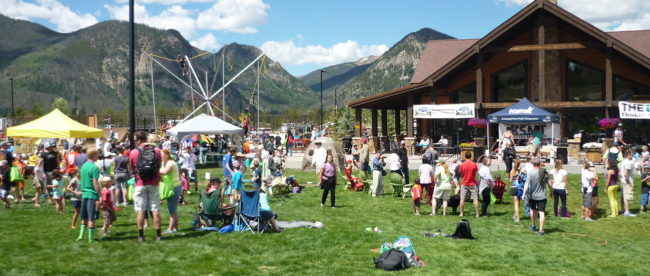 Ok, try saying that fast a few times – Frisco Free Family Fun Fair… On Saturday, August 18, 2018 Frisco will host the 13th Annual Frisco Free Family Fun Fair brought to you by Kaiser Permanente and the 4th Annual Strider for Life bike race. The Frisco Free Family Fun Fair will offer free activities for Summit County families and visitors from 10:00 a.m. to 2:00 p.m. at the Frisco Adventure Park, located at 616 Recreation Way in Frisco. Families are invited to enjoy free activities such as the Cave of Confusion, giant climbing wall, quad bungee jumper, bouncy castle, inflatable slide, Tumble Bumble Zorb Balls, balloon animals, face painting, a magician and more. Kid's snacks, treats and other items will be available for sale on site.
"For the 13th year, Frisco is hosting what I see as a last hurrah before school starts. This free event is produced in partnership with Always Mountain Time/KSMT/The Lift, and the addition of Strider for Life race in 2015 really moved this event to a whole new level of fun and meaningful community involvement," stated Vanessa Agee, Town of Frisco Director of Marketing and Communications.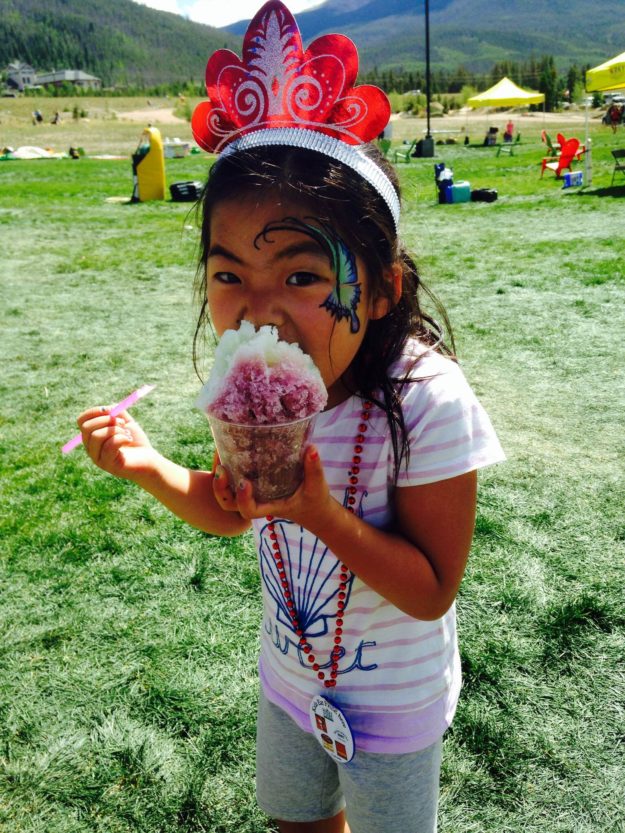 The Kaiser Permanente Free Family Fun Fair in Frisco offers kids and families a day filled with free fun activities before school starts where kids can be entertained, while parents can learn more about after-school activities such as dance, karate, sports and more. Additional information may be found at FriscoFreeFamilyFunFair.com.
The Frisco Free Family Fun Fair will include the 4th Annual Strider for Life bike race benefiting Flight For Life Colorado. Races are open to kids aged 1-5, and the $10 registration will include a Strider for Life t-shirt and race bike plate.
Pre-registration is available now at Stork & Bear Company in Frisco located at 610 Main Street. Day of registration will begin at 10:00 a.m. in the Frisco Adventure Park Day Lodge. Races will start at 11:00 a.m. There will be a silent auction with wonderful items to bid on from your favorite local retail businesses, restaurants and services.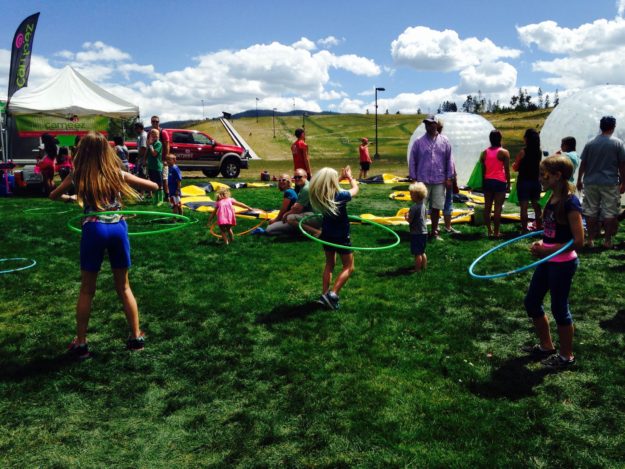 Peppino's and LoLo Juice will be on site selling pizza and juice and will donate 100% of the proceeds to Flight for Life. Mountain Sports Outlet will also be on site to inspect Strider and kids' bikes, as well as adult bikes.
Funds from the previous years have helped to support the building of the Flight For Life Mahany Hero's Park, located in Frisco, adjacent to St. Anthony Summit Medical Center, as well as assisted in the purchase of a new Terra 2 Flight for Life ground ambulance. This year's funds will be used for the replacement and/or upgrades of equipment vital to the most critical patients. This event was inspired by a tragic accident on July 3, 2015, when Patrick Mahany lost his life during a Flight For Life helicopter crash in Frisco. Flight nurses, Dave Repsher and Matt Bowe, survived this terrible accident.
Photo Credits: Always Mountain Time
MTN Town Magazine | We are Colorado's Mountain Town Magazine
Copyright © 2018 MTN Town Magazine all rights reserved.