WinterWonderGrass Festival 2015 – Why We Love It!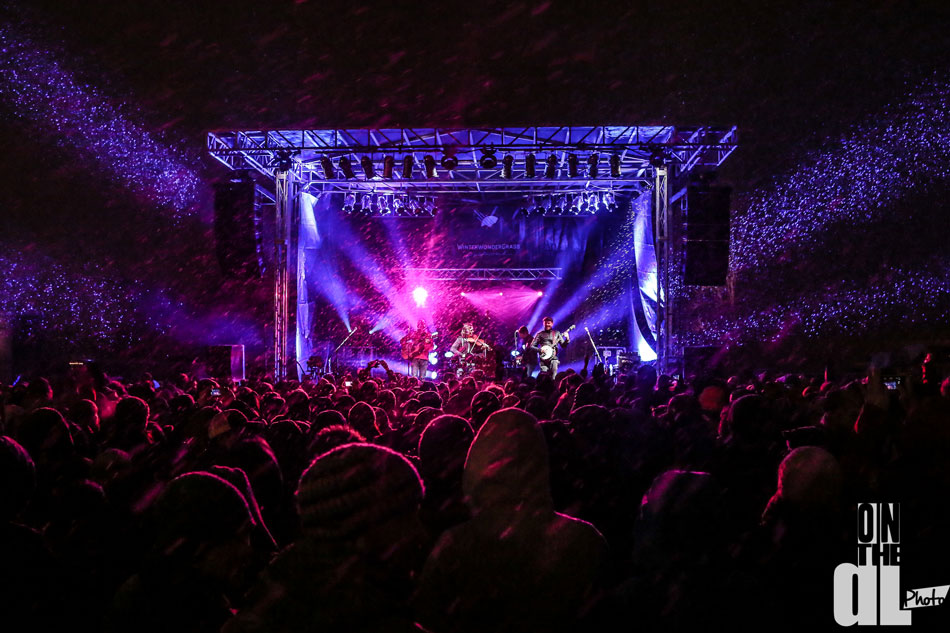 We are a day away from one of our favorite winter festivals, WinterWonderGrass 2015! Scotty Stoughton and his team have perfected this event for everyone to enjoy, young and old! Why do we love it you ask? Hmmm , that's easy: easy:
Incredible Music! Elephant Revival, Leftover Salmon, Same Bush, Infamous Stringdusters, Les Claypooland a bunch of other world-class bluegrass and acoustic artists to entertain you in between sets.
A well laid out space with awesome NEW permanent stage  in Avon's Nottingham Park is a beautiful setting to hear music.
15 Colorado Craft Breweries pouring their best products
Great Reusable Stainless Steel Cups to drink beer from

The Pickin' Perch Stage

The Jamboree Stage

Hula Hoops
Jugglers
Kids
Grandmas & Grandpas
Happy People who love to dance
Food Trucks with deliciousness
Great mixed drinks from fabulous Colorado Distillers
Late Night Shows
World Class skiing a lift ride away
This is WinterWonderGrass and it benefits some great non-profits, especially one of our favorites, Chris Anthony's Youth Initiative program!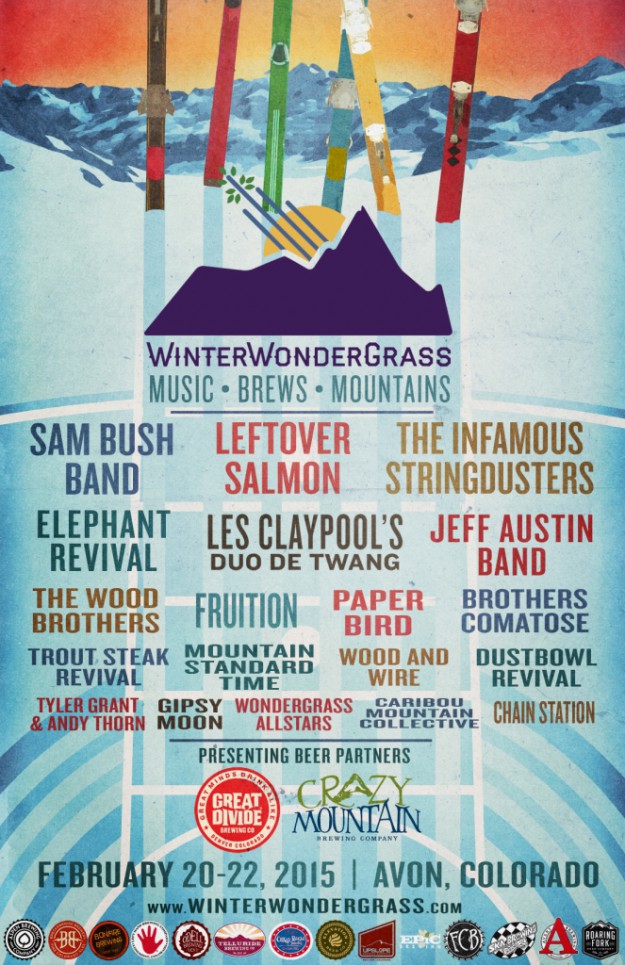 Headliners this year include Bluegrass legend, Sam Bush with his full band and Colorado favorites, Leftover Salmon, Elephant Revival and Jeff Austin of Yonder Mountain String Band.  Also joining the 2015 line-up is the world famous Les Claypool with his Bluegrass band, Duo De Twang and fan favorites, The Infamous Stringdusters.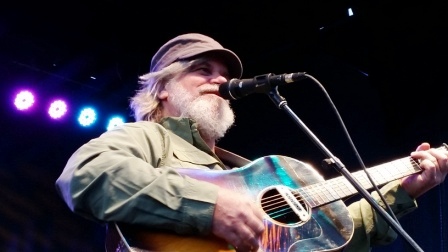 Additional artists on the line-up include,  The Wood Brothers, Fruition, Tyler Grant with Andy Thorn of Leftover Salmon, Paper Bird and Troutsteak Revival.Also performing on the line-up Mountain Standard Time, Dustbowl Revival, Gipsy Moon, Chain Station, Wood and Wire and the Caribou Mountain Collective.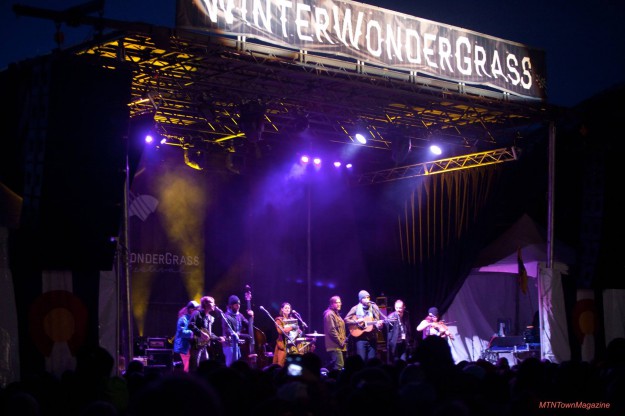 Fans can stroll the grounds, fresh off the mountain, still wearing their winter snow gear rotating between the two heated beer tents which are flanking the main stage and overlooking Nottingham Lake.  The beer tents will host the Colorado breweries where they will pour their signature brews from 2:30-5:30 pm each day along side the Pickin' Perch and Jamboree stages. WinterWonderGrass is partnering with Great Divide Brewing Co. and Crazy Mountain Brewery as the festival's presenting beer sponsors.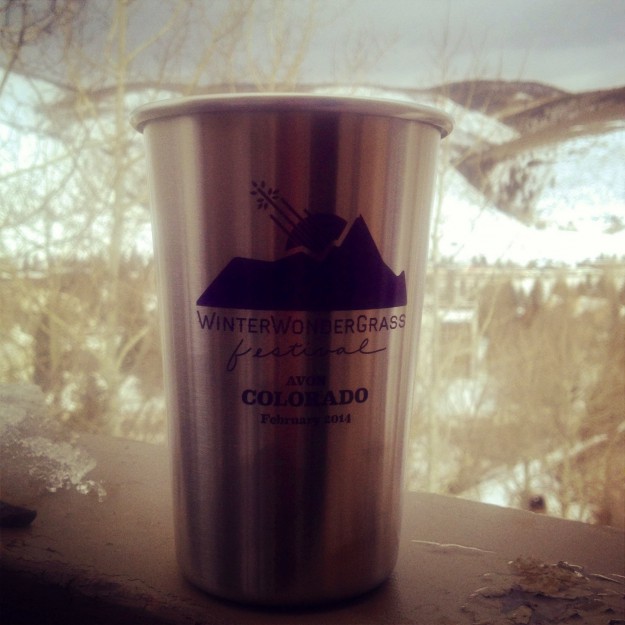 Focused on community, WinterWonderGrass is supporting local Vail Valley non-profits Chris Anthony Youth Initiative Project and Walking Mountains as well as the International Disaster Relief organization, All Hands Volunteers. WinterWonderGrass will work with Walking Mountains to increase their levels of sustainability and zero waste to offset environmental impact as well as offering three-day ticket holders a stainless steel commemorative festival mug to help cut down on single use plastics.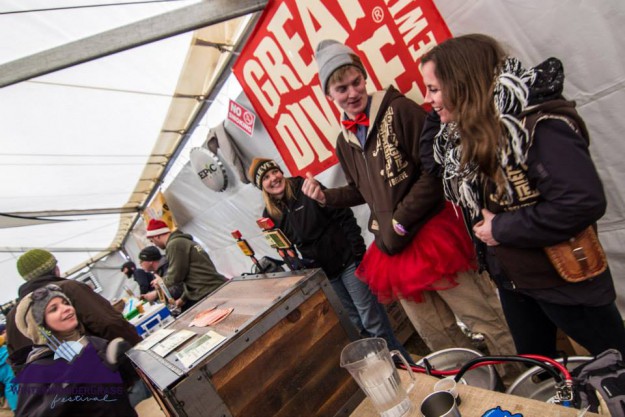 Photo Courtesy of Show Love Media
WinterWonderGrass Festival also provides an answer to the Vail Valley nightlife with late night shows scheduled around the community Friday, Saturday and Sunday nights.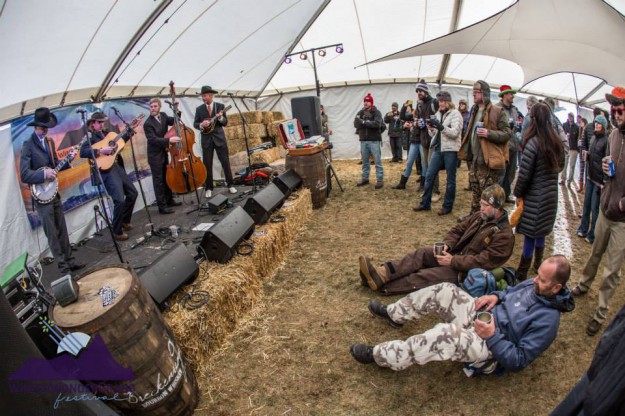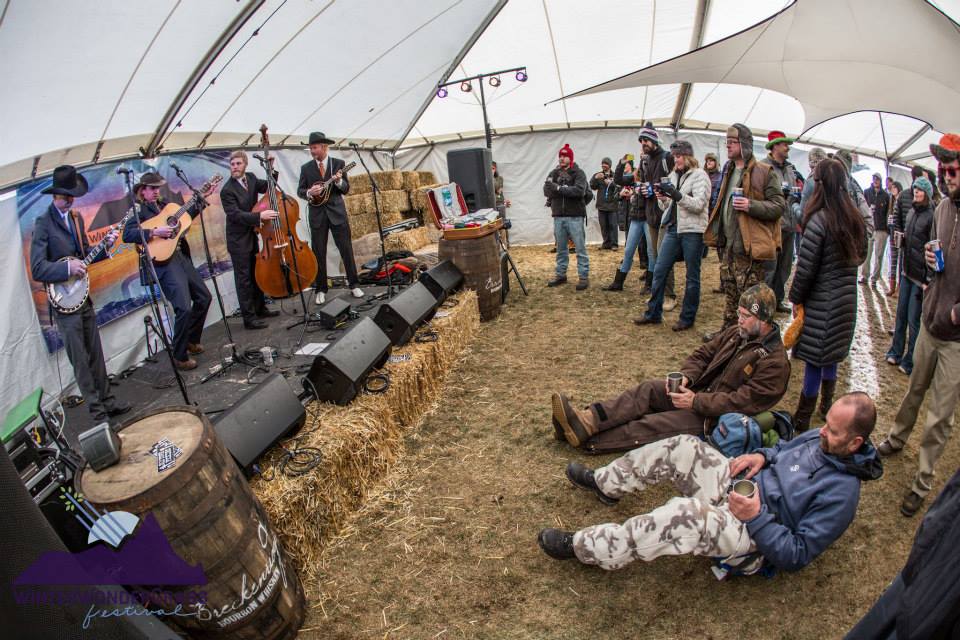 Photo Courtesy of WinterWondergrass Festival
Keeping true to creating the quintessential Colorado vibe, WinterWonderGrass remains a boutique event and has sold out the past two years. They expect the festival to sell out again this year so we encourage all fans to buy early. All three-day festival tickets include a commemorative festival beer mug, three hours of beer tastings and live music from 3-10pm on three stages. Children under the age of 12 are free. Check this link now for tickets: http://www.winterwondergrass.com/tickets/
What more is there to say? We will see you in 1 DAY!!!!!
~MTN Town Magazine
Photo Credits: Show Love Media, WinterWonderGrass, Holly Resignolo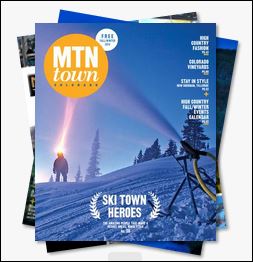 MTN Town Magazine Copyright © 2015 | MTN Town Magazine all rights reserved. All editorial and images are property of MTN Town Magazine and require permission for use and re-publication.