WinterWondergrass 2019 – Get ready Bluegrass music lovers!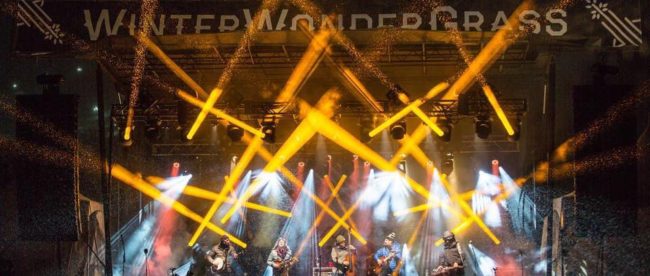 Get ready Bluegrass music lovers!
WinterWonderGrass
has announced their lineup and kicked off ticket sales. We suggest snapping them up fast as  people from around the world will gather for a weekend of music and mountains. The 7th annual, Colorado homegrown festival, featuring 20+ bluegrass and roots artists on three heated indoor and one outdoor stage, returns to Steamboat Springs, CO February 22-24, 2019 with headliners Trampled by Turtles, Railroad Earth and The Infamous Stringdusters.
WinterWonderGrass
 is committed to aligning with communities, artists and partners who share the focused commitment to sustainability, philanthropic endeavors and the roots of mountain culture. Since its inception, 
WinterWonderGrass
 and its sister event, Campout for the Cause, have contributed $100K to local environmental groups, youth education programs, as well as local and global humanitarian causes.
Enhancing the music will be tastings of Colorado local brew, cider and eats, the immaculate Steamboat champagne powder® and an unparalleled winter festival community.
"Steamboat is now one of my homes, and that has permeated down into my team. The love, support and appreciation we feel from the community inspires us to make the City proud. We always set out to develop 
WinterWonderGrass
 with our host towns as a partnership, relying on each other to deliver an outstanding experience for locals, and the guests that work so hard to make the pilgrimage. It's beyond an honor to continue to build the legacy of the original 
WinterWonderGrass
 in Colorado," says Scotty Stoughton founder at 
WinterWonderGrass
.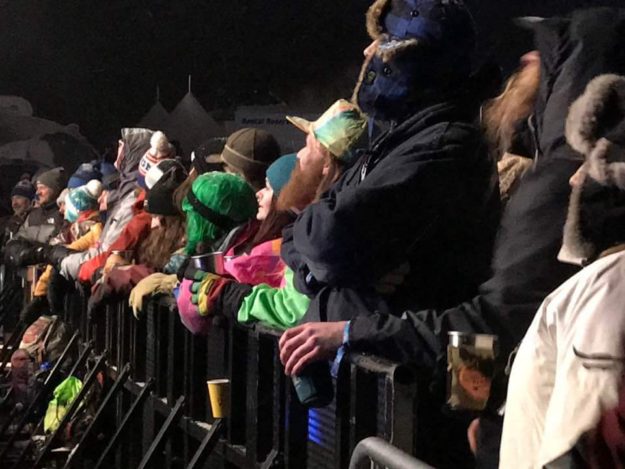 In addition to the aforementioned, the 
WinterWonderGrass
 Steamboat music lineup includes The California Honeydrops, Fruition, Billy Strings, The Lil Smokies, Della Mae with Bonnie Paine, Jeff Austin Band, the Shook Twins, Lindsay Lou, Love Canon and River Whyless. Additional artists include Pixie and the Partygrass Boys, Pickin on the Dead, Town Mountain, Rapidgrass, Upstate, Telluride Bluegrass winners Wood Belly, The Sweet Lillies, Chain Station, The Lonesome Days and Jay Roemer Band.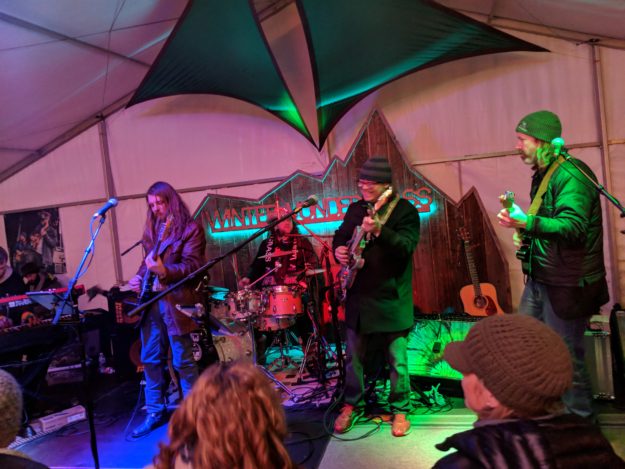 Three-day general admission tickets prices start at $179 and VIP three-day tickets start at $319 for a limited time. Select two-mountain tickets, Coast-to-Coast (all three resorts) and single/two-day tickets are available for purchase as well. All three-day festival tickets include a reusable Klean Kanteen commemorative festival mug. Additional information can be found at 
www.

winterwondergrass

.com
.
If that isn't enough WinterWonderGrass will be rejoicing COAST-TO-COAST with shows in Vermont, Colorado and California. New to 
WinterWonderGrass
 this year is a true "back to our roots" caravan package, allowing fans to maximize our festival experience across each of the three locations. The Coast-to-Coast ticket, available through October 31, 2018 only, comes in at $449 + fees for general admission and $879 + fees for VIP and offers a fantastic value for anyone seeking 
WinterWonderGrass
 in three states. Added bonus for IKON Pass holders looking to get the most out of their season pass.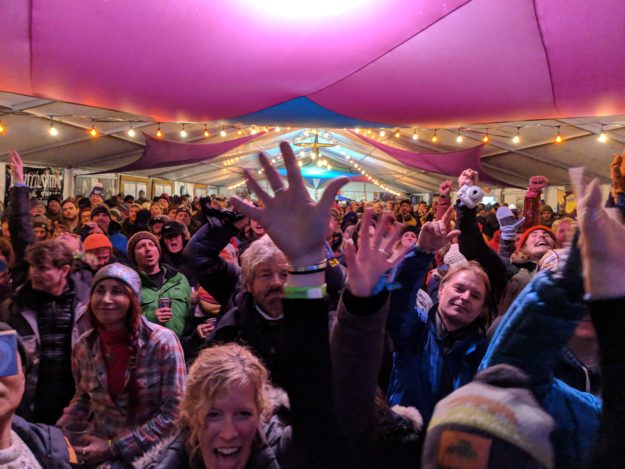 WinterWonderGrass
 is committed to leaving host communities in better shape than we found them. The festival works closely with organizations that allow for it to thrive in that capacity, like Waste-Free Earth, a full-service sustainability company that offers a broad range of services, including sustainability direction for events. Waste-Free Earth Founder and WWG Director of Sustainability, Marina McCoy shared, "We pride ourselves in being a single-use plastic free event, serving food and drinks only on 100% compostable flatware, taking the time to educate attendees on what is compostable, recyclable and landfill items. Because of all of this effort, we average an 80-90% diversion rate, year after year.
Want to start shakin' that booty now? IKON Presents: CARAVAN TO WONDERGRASS to celebrate the kick-off of the WonderGrass season. Three pop-up, Caravan to WonderGrass events will spotlight Chain Station as the main act, but attendees can certainly expect for special guests to join. Caravan to WonderGrass Colorado will be held at the Chief Theater in Steamboat (9/26), The Rayback Collective in Boulder (9/27) and at Stem Ciders in Denver (9/29). Presented by Ikon Pass, these events are free to attend, will feature a number of musicians, festival ticket/merch giveaways and beer/cider specials.
We here at MTN Town Magazine are so excited to see WWG kickoff and can't wait to attend. Get your tickets fast!!!
~Holly Resignolo
MTN Town Magazine | We are Colorado's Mountain Town Magazine
Copyright © 2018 MTN Town Magazine all rights reserved.