Vodka, Firemen, Snow and Cowboys – The MTN Town Weekly Event Up-Date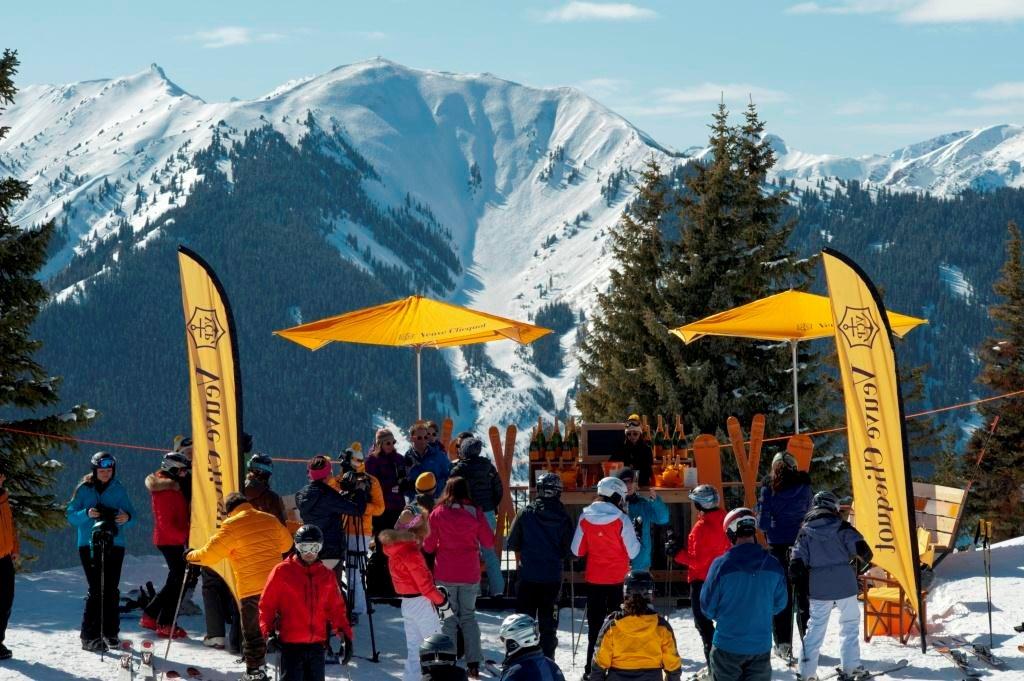 Incredible amounts of things to do up here in Colorado's mountain towns! We have a list of something to do in almost every town! The weather is going to be pretty too so being outside will be a lot of fun. Here's the skinny:
January 17, 2013
The Breckenridge Avalanche Education Series, Breckenridge
Continues Jan. 17 at 6:00pm at The Village with "The Human Problem: Introducing Human factors."
We're excited to announce the dates for next year's Aspen Gay Ski Week, January 13-20, 2012. Check here for theme & event announcement. http://www.breckenridge.com/eventdetail/Avalanche+Education+Series+-+January.axd?year=2013&month=1&eventview=calendarview
January 17 – 20, 2013
Gay Ski Week, Aspen & Snowmass
We're excited to announce the dates for next year's Aspen Gay Ski Week, January 13-20, 2012. Check here for theme & event announcements www.gayskiweek.com
January 17 – February 3, 2013
International Snow Sculpture Championships, Breckenridge
23rd Annual Budweiser International Snow Sculpture Championships Presented By Cadillac General Schedule of Events:
January 15 – 18, 2013 Technical Week – Watch how the blocks are made.
January 22 – 26, 2013 Sculpting Week – Sculpting begins at 11:00 a.m. on Tuesday, January 22nd with a gun shot start and sculpting ends on Saturday, January 28 at 10:00 a.m. The awards ceremony will be on Sunday, January 26, 2013 at 3:30 p.m.
January 26 to February 3, 2013 Viewing Week – (Please note that visitors are welcome at this free event anytime from January 22 to February 3 – not just during viewing week.) During viewing week, the artists are done sculpting but the sculptures are here for your viewing pleasure. Weather permitting the snow sculptures will stay up until the night of Sunday, February 3, 2013 until approx. 10pm and then they will disappear under the darkness of night- just as magically as they appeared!
January 17, 2013
Fearless Environmentalism | Wild and Scenic Film Festival, Breckenridge
Save the date for the Wild and Scenic Film Festival on Thurs, January 17 at the Speakeasy Theater in Breckenridge, hosted by Patagonia and HC3. Considered one of the nation's premiere environmental and adventure film festivals, this year's films combine stellar filmmaking, beautiful cinematography and first-rate storytelling to inform, inspire solutions and possibilities to restore the earth and human communities. The films instill a deep appreciation and a sense of wonder for the natural world that surrounds and supports us. Our feature films include Chasing Water and Save the Farm, and many other short films. Info will be posted on our website soon, and tickets will be available before Christmas. For more information, please visithttp://www.highcountryconservation.org/
January 17, 2013
An Evening Sit Down with Robin Williams & David Steinberg, Beaver Creek
Academy Award-winning actor and multiple Grammy-winning performer unparalleled in the scope of his imagination, Robin Williams continues to add to his repertoire of indelible characters. Coming off of his recently wrapped-up Weapons of Self Destruction comedy tour, Williams is riding high on a fully sold out 90-show run, held to critical acclaim. 7:30pm at the Vilar Performing Arts Center. Tickets: $225 Vilar.org
January 18 – 27, 2013
The Accounting Division of DynaCorp Presents Office Space: The Musical, Pagosa Springs
A Parody of the cult classic 'Office Space!' at the Pagosa Springs Center for the Arts. http://www.pagosacenter.org/
January 19, 2013
Winterfest, Durango
Winterfest is your chance to get outside and experience all that winter has to offer!  Try ice climbing, dog sledding, snow tubing, snowshoeing, Nordic skiing and more.  All ages and abilities are invited to get outside and play during Winterfest. Watch the Torchlight Parade weave its way down the slopes at 6:30pm.  Created by the winter-fun experts at Durango Mountain Resort, Winterfest is the perfect opportunity for the whole family to try these and many other winter sports and activities at low or no cost. More info at: http://www.durangomountainresort.com/winterfest
January 19, 2013
Crested Butte Songwriters Festival, Crested Butte
The 2013 Crested Butte Songwriters Festival will feature performances by a collection of the best performing songwriters in the world. Slated for January 16-19, 2013, the festival will revolve around performances staged at Crested Butte hot spots. Crowds will experience the faces, voices and stories behind hit songs during signature in-the-round acoustic performances and raucous, dance-inducing sets will dominate the schedule. For more information visithttp://www.skicb.com/cbmr/info/things-to-do/songwriters.aspx
January 19, 2013
2nd Annual Winter Mountain Bike Race, Copper Mountain
Winner of NSAA's most unique non ski/snowboard event, the 2nd annual Winter Mountain Bike Race will slip and slide its way through Copper Mountain. The race will take place at night with fireworks capping off the race. There will be a new course this year and it will again be apart of the Leadville Winter Bike Series. For more information, visit http://www.coppercolorado.com/winter/events_and_activities/calendar/341654666
January 19, 2013
Vodka at the Station, Keystone
The coolest event in the Rockies is bringing city chic to the mountains to benefit the Friends for Colorado Avalanche Information Center. The 2nd Annual Vodka at the Station features Vodka Tastings, dancing, DJ DC and a late night slider bar at Warren Station in River Run at Keystone on Saturday, January 19.  Visit Keystone Resort this MLK Weekend for skiing, wonderful restaurants, family fun and Vodka at the Station! What a fantastic excuse to dress up and enjoy a great evening at Keystone Resort. 8pm-10pm Vodka Tasting; 10pm-11:30pm Late Night Snack Bar; 10pm-12am DJ – Advanced tickets: $45 per person/ $80 for two; Day of tickets: $50 per person/$85 for two. Lodging Packages available through Keystone Resort call 888-222-9289.   http://www.keystonefestivals.com/index.php/warren-station/key-event/vodka_on_the_rockies
January 19 – 27, 2013      
NSAA Safety Week, Loveland Ski Area
National Safety Awareness Week is an annual event highlighting resort safety education efforts while increasing slope safety. The National Forest Service joins us to kick off Safety Week on Saturday, January 19th with the Junior Snow Ranger Program and Woodsy the Owl. Join us for some kid friendly snow safety education with some help from the Loveland Ski Patrol and earn your Junior Snow Ranger Badge. There is no cost to participate, just keep your eyes peeled for the Forest Service booth set up at the base of the Basin.  Ski Patrol demonstration times will be at 10am and 1pm.  Join us for Ski Patrol demos, sun safety tips, terrain park safety, and helmet information.  http://www.skiloveland.com/events/default.aspx
January 19 – 20, 2013
Gravity Goddess Ski Weekend, Winter Park Resort
SKI ONLY – This fun filled weekend offers a opportunity to meet women with similar abilities and improve your skills in a small group environment. Includes all day coaching and lunch. Skiers must be comfortable on blue trails. If you have questions about registration or specific program details, click here or call 303.316.1564. http://www.winterparkresort.com/events-and-activities/events-calendar/event-details/2013/01/0119-gravity-goddess-ski-weekend.aspx
January 20, 2013
Breckenridge Music Festival's Encore Winter Concert Series, Breckenridge
Gypsy Wanderings
Finkel Auditorium, Colorado Mountain College Summit Campus, 107 Denison Placer Rd., Breckenridge, 4:00 PM
We welcome back Summer Festival artists pianist Michael Linville and violinist Kathryn Hatmaker, joined by winter guest artist, cellist Alex Greenbaum for a program of piano trios. The evening's program will include Haydn's "Gypsy Rondo" Trio, "Three Nocturnes" by Ernst Bloch, Shostakovich's Piano Trio No. 1 and Brahms' Piano Trio No. 3 in C minor. Tickets $20 in advance, $25 at the door. 970-453-9142 or atwww.breckenridgemusicfestival.com
January 20, 2013
Edwards Winter Market, Edwards
Sundays from 10 a.m.-2 p.m. December 1 through March 31, 2013: INSIDE Colorado Mountain College in Edwards. EAT LOCAL IN WINTER …Fresh produce, storage fruit, eggs, honey, wild salmon, smoked salmon, goat cheese, grass-fed meats, jerky, bread and pastries, gifts, gluten-free items, pasta.  Come hungry and enjoy lunch: soups, salads, spinach pies, coffee, pastries and much, much more.
January 20, 2013
Diavolo, Telluride
Diavolo is an inventive company comprised of dancers, gymnast and actors who creatively interact with outrageous and surrealistic sets that from an intrinsic part of each movement piece. Working together, Diavolo dancers explore the challenges of relationships, the absurdities of life, and the struggles to maintain our humanity.
http://www.telluride.com/telluride/calendar-events/diavolo
January 21, 2013
39th Annual Bud Light Cowboy Downhill, Steamboat
It all began 39 years ago when Billy Kidd, Steamboat's Director of Skiing, and Larry Mahan, six-time All-Around World Champion cowboy, decided to invite a few of the ProRodeo stars to Steamboat for a day of skiing. The cowboys had such a great time that the Downhill has become the most popular event of the season with over 100 of the best professional rodeo cowboys competing in the most unique ski rodeo in the country. Sponsored by Bud Light, the Cowboy Downhill is always scheduled to coincide with the National Western Stock Show in Denver and the action busts out of the starting chutes at 1:30pm on Stampede on its new day, Monday, January 21st. For more information, visit http://my.steamboat.com/events/39th-annual-bud-light-cowboy-downhill
January 22, 2013
A-Basin Rise & Shine Rando Race (4 of 4)
Sponsored by Wilderness Sports. Get up early and earn your turns before work with this four-part randonee race series. This Grind-style race starts in the base area and ends at the Summit (course subject to change with conditions). Start: 7:00 a.m. http://www.arapahoebasin.com/ABasin/mountain/calendar.aspx?id=9a56f251-b670-43e9-828b-6ef744d0e2d1
January 22 – 24, 2013
Horticultural Convention and VinCO Conference – 70th Annual, Grand Junction
More conference information will be available soon on these websites: www.coloradofruit.org Western Colorado Horticultural Society www.rmavv.org or www.caveonline.org Colorado Association for Viticulture & Enology. Call 970-263-5700
January 22 – February 3, 2013
Budweiser International Snow Sculpture Championships, Breckenridge
This will be the 23nd year of the Budweiser International Snow Sculpture Championships. We hope you can join us as we welcome teams from around the country and world. We welcome visitors from beginning to the end of this free event (January 22 – February 3, 2013). Artists sculpt from Tuesday, January 22, 2013 at 11:00 a.m. until Saturday, January 26, 2013 at 10:00 a.m., judging is at 10:00 a.m. on Saturday, January 26, 2013, the awards ceremony is at 3:30 p.m. on Sunday, January 27, 2013 and sculptures will remain standing weather permitting until the night of Sunday, February 3, 2013. Please be aware that this is a snowy, high alpine environment. Dress warmly and appropriately with high traction shoes. For more information please visit http://www.townofbreckenridge.com/index.aspx?page=1196
January 22 – 26, 2013
National Firefighters Hose Race, Steamboat
Professional firefighters from across the United States respond to a four-alarm ski race in Steamboat Springs, Colorado, as the Annual National Firefighters Ski Race rushes into town January 22-26, 2013. The highlight of the week is the fast-paced and often chaotic hose race, where firefighters, each wearing full turnout protective gear, ski down a slalom course linked together carrying a 50-foot length of 2-½ inch hose through the racecourse. Other obstacles along the way challenge the firefighter teams before they cross the finish line. For more information, visit http://my.steamboat.com/events/national-firefighters-hose-race-1
~MTN Town Magazine
Photo Credits: AspenSnowmass
MtnTownViews.com is MTN Town Magazine's daily journal blogging about Colorado's mountain towns. Like them on Facebook and Follow on Twitter. Click the cover to read the Winter 2012-13 Issue.