Visit Mountain Grown Colorado Farms & Ranches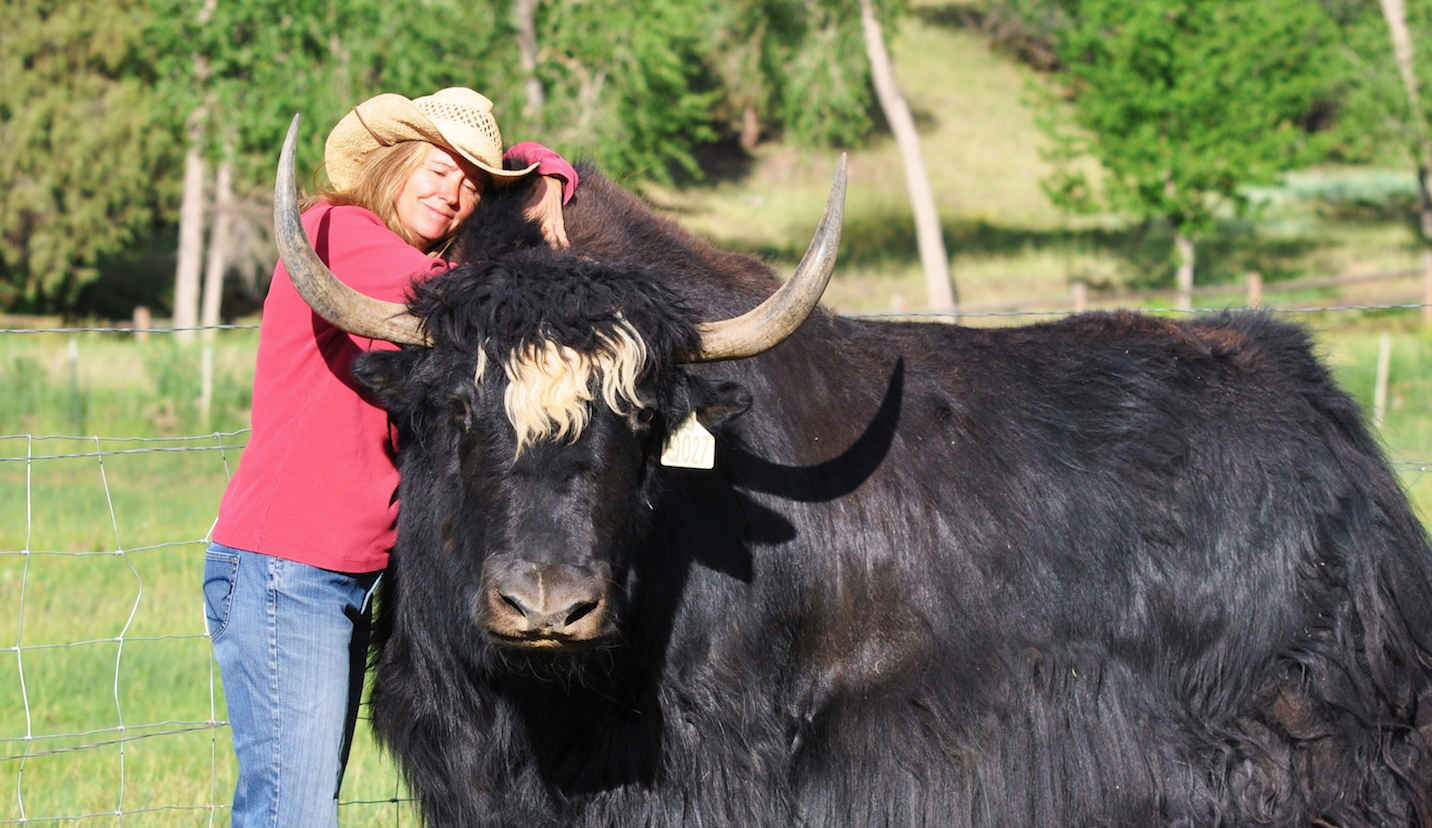 You can't always see cows or crop fields from the top of Colorado's tallest peaks, but you can bet they're out there. In fact, more than 2.6 million head of cattle graze in the fields and meadows and another 130,000 dairy cows produce more than 2.5 billion pounds of milk every year. Farms occupy about one-sixth of the state, or about 32 million acres.
The San Luis Valley, with a peak elevation of 8,000 feet, is the largest and highest alpine valley in the world capable of producing crops.
Meanwhile, the soils in the eastern plains and the basins of the western slope are said to be the most fertile in the nation. In all, there are about 36,500 farms, 350 of which are certified organic.
Each year, Colorado's farmers and ranchers export more than $1.8 billion in agricultural goods around the globe, and contribute more than $40 billion to the state's economy.
With numbers like that, one might be surprised to learn that farming in Colorado still largely remains a family affair. The average farm is 881 acres, and more than 90 percent are owned by individuals or partnerships, not corporations. More than 173,000 jobs are tied to agriculture.
Colorado's leading vegetable crops are potatoes, cabbage, and onions, while peaches, apples, and cantaloupe make up the largest fruit crops. Each year chickens here produce more than 1 billion eggs and the state's 36,000 bee colonies produce 2.7 million pounds of honey. There are now more than 40 fish farmers.
Colorado has become the top beer producing State in the nation, thanks to the 8 million bushels of barley produced annually. It's also home to 100 licensed wineries.
Franklin Roosevelt once said, "Prosperous farmers mean more employment, more prosperity for the workers and the business men of every industrial area in the whole country."
While no two ranch operations or farms are alike, one thing they share in common is a passion and unyielding dedication to providing healthy food for their local communities. Here's a closer look at a few Colorado ranches and farms: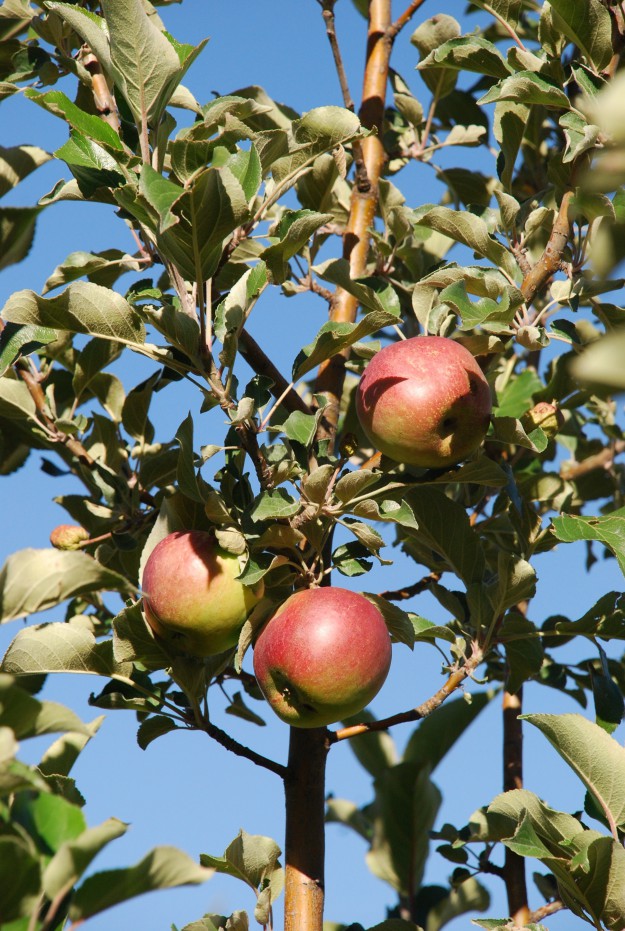 Ela Family Farms
Grand Junction
In 1906, Frank Burns made a trip from Winterset, Iowa, to the Western Slope to investigate the possibility of moving his family and farm. By 1907, they had
sold their Iowa land, loaded all their belongings and animals in a railroad car and made the move to Grand Junction.
Frank and family planted peaches on two pieces of land, and today Frank's great grandson Steve Ela runs the operation. Located outside of Hotchkiss, the Ela family's 99-acre organic fruit farm dedicates itself to growing the best tasting peaches, apples, pears and cherries drawing from four generations of farming wisdom, innovation, and experience.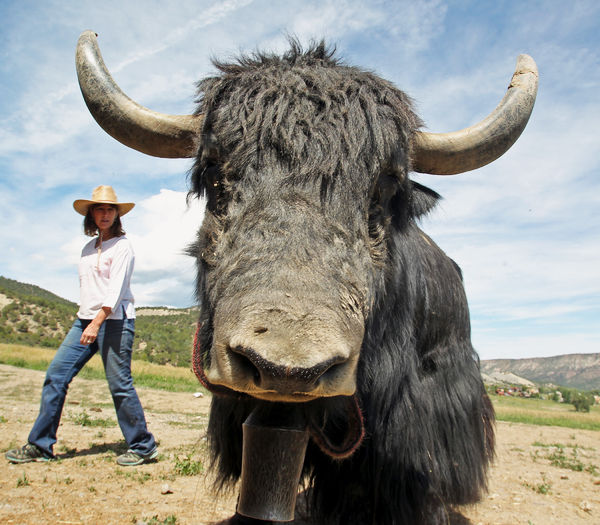 Patty Yaks
Ridgway
For the past 5 years Patty and Degrey Phillips have been raising Tibetan Yaks in Ridgway. Yaks sound a bit exotic but Patty decided to raise the animals because of the history and the advantages of the species: Affordability, Yaks are comparable to cattle in price; Yaks eat roughly 1⁄4 of what cows eat a day; Yaks serve multiple uses producing excellent fiber, comparable to cashmere when processed. The meat is low in cholesterol and high in the good Omegas. Dairy products are rich and flavorful, if not a little hard to collect and process. Additionally, Yaks can be used for packing and their manure makes great fertilizer. Yaks are very healthy and disease resistant; Yaks are easy keepers and don't require special fencing or shelter. They are the perfect small acreage animal. These magnificent animals have made themselves at home and were a passion for Patty. Today Degrey, the "Reluctant Rancher" is proud of his animals and ranch.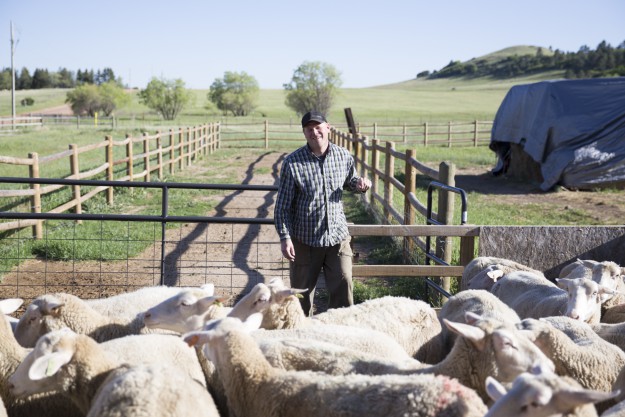 Fruition Farms
Larkspur
In 2009, chef Alex Seidel purchased a 10-acre farm in Larkspur with the vision of adding a learning experience to his operation. In partnership with Josh Halder, formerly of Verde Farms, and sous chef Jimmy Warren, formerly of Fruition Restaurant in Denver, the farm raises Wild Russian Bores and certified Berkshire hogs while also teaching the local community and restaurants the fundamentals of farming produce, animal husbandry, and the creation of artisanal products.
In 2010, Fruition became Colorado's first artisanal sheep dairy and creamery with the addition of 40 milking ewes and one ram (it's good to be the
ram). Sheep's milk is naturally homogenized and has a higher butterfat content than that of a cow or goat. The farm features three distinct cheese's, including
an award-winning Ricotta as well as a Cacio Pecora and Shephard's Halo. Meanwhile, the boars and hogs are fed a combination of whey from the dairy and vegetable/bread scraps from the restaurant.
Jumping Good Goat Dairy
Buena Vista
Dawn Jump has a pretty clear idea of what it was like to homestead and ranch in Colorado in the mid-1880s, just as her family once did. Before launching into the business of making hand-crafted small batch goat cheese, Dawn often recreated pioneer life as part of her work with a local historical museum.
She says the goat dairy is a culmination of her love of old world tradition, a kindling of her artistic passion, and the natural outcome of growing up in a family of chefs, bakers, and caterers. This August, Governor John Hickenlooper made a tour of the 4,200 square foot dairy that includes cheese aging caves.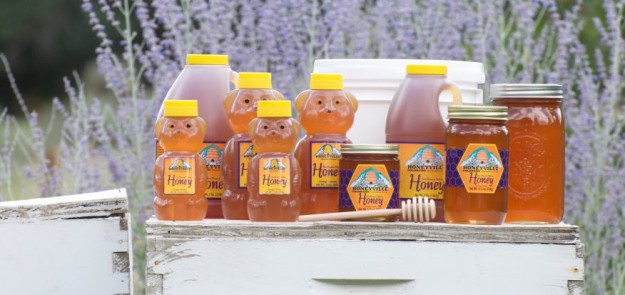 In the 1920's Vernon Culhane gathered up a few honey bees buzzing in a tree near his house and started his own hive. Soon, word got out that he was producing some of the best tasting honey around. Once a week Vernon would take his flatbed pickup to the Rio Grande train station in downtown Durango where locals would fill their containers straight from the truck.
Now in its third generation, Danny, Sheree, and Kevin Culhane carry on the families tradition of beekeeping and honey bottling from their land of meadows and mountain hillsides overlooking the La Plata Mountains. Honeyville's flagship product is Cinnamon Whipped Honey, and it also produces a full line-up of honey jams, jellies, and sauces. www.HoneyvilleColorado.com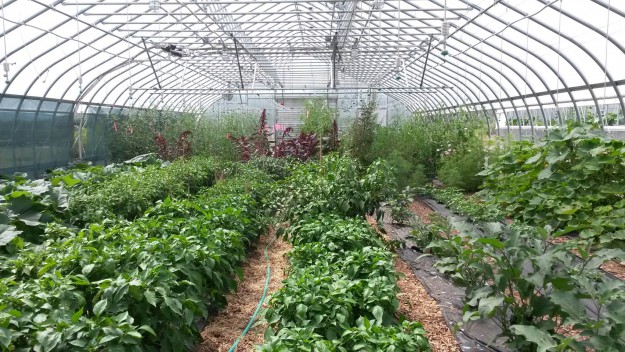 Elkstone Farms
Steamboat Springs
The early 1900s the strawberry business was booming near Steamboat Springs, thanks
to Lester Remington who pioneered the infamous Remington strawberry. Grown in the fertile soils of Strawberry Park, it was said that no other strawberry
could compare to the Remington in flavor, quality, and heartiness. Strawberry Park provided just the right amount of sunshine, altitude, and was irrigated with pristine mountain stream water.
Today Elkstone Farm is aiming to revitalize commercial farming
in Strawberry Park. Owner Terry Huffington says her original vision was to bring strawberries back to the property, but she and her husband Ralph Dittman where never able to locate traces of the Remington. Elkstone continues to grow varietal strawberries and has since incorporated permaculture design to its operation.
The farm employs permaculture and organic principles in growing salad greens, summer and winter vegetables, succulent fruits, and aromatic herbs and flowers. Using only
the plants and herbs currently in season, the farm also produces
a host of salsas, jams, pickles, mustard, teas herbed salts and rubs, and baked goods The products are sold at Elkhorn's summer farm stand and also via
a local online marketplace, and to local restaurants and specialty stores.
www.ElkstoneFarm.com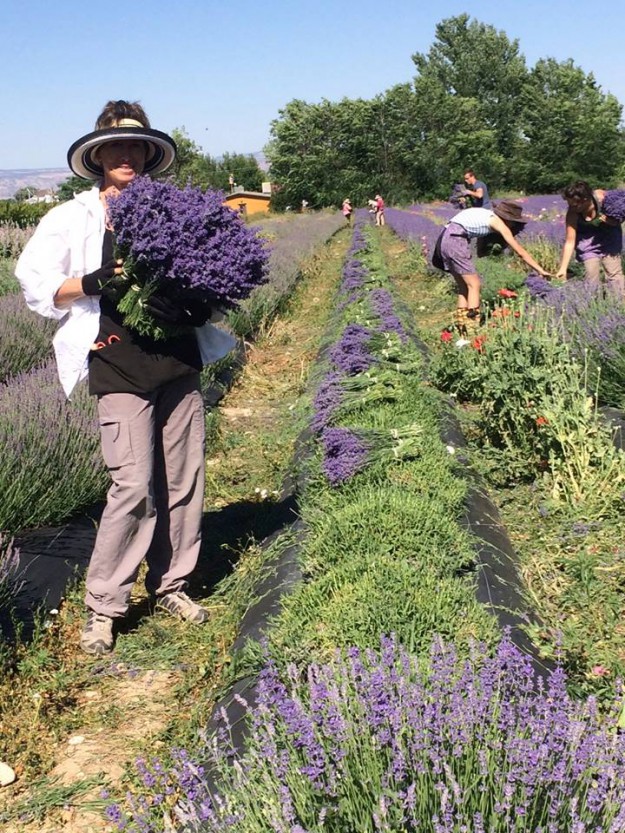 Sage Creations Organic Farm
Palisade
Paola Legarre and her family moved to Palisade in 2005, with their sights set on running an organic sage farm. Today she and her husband Bobby maintain lavender fields and a cherry orchard using only sustainable farming practices that include nourishing soil life and not using herbicides or synthetic fertilizers.
The attention to detail includes insects, so the farm also has a beekeeping operation and fosters other beneficial insect life by utilizing diversified plant hedge-rows, companion planting, and insect releases. Sage Creations' product line includes sweet cherries, heirloom tomatoes, potted culinary herbs, lavender plants (both fresh and dried cut bundles) and an array of lavender products ranging from lotions, essential oils, neck wraps, eye pillows, and wreaths at their modest farm stand. Growing classes, farm tours, and opportunities to pick your own lavender are also available.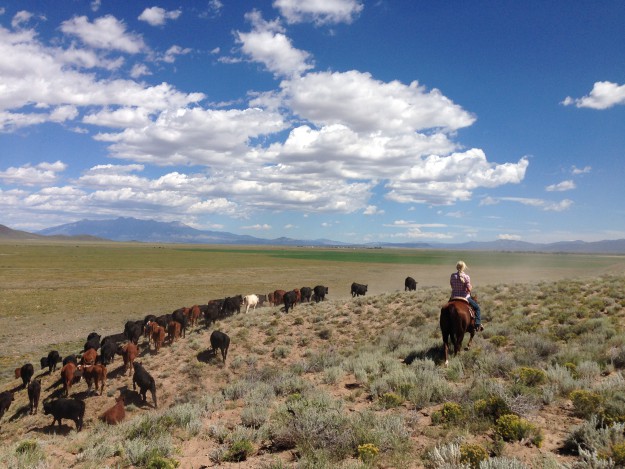 Crystal River Meats
Carbondale
Crystal River Meats has been family-owned and operated in Carbondale since 1999. The Jacober Family operates on a collection of ranch properties leased from local landowners.
Free of antibiotics or growth hormones, the Jacober's animals live on a 100% grass fed diet. The cattle are moved to permitted National Forest land in the summer where they graze on high-quality mountain grasses.
Absolutely no hormones or antibotics are used and everything they do is done within a 200 mile radius of Carbondale. The family and business have become a large part of the area's community.
The USDA Certified grass-fed and finished beef and lamb is dry- aged for 15 to 21 days, optimizing its full flavor and tenderness. Both Whole foods and Natural Food stores carry their products and we highly suggest you check their website for some of their incredible recipes.
www.CrystalRiverGrassFedMeats.com 
We encourage you to experience each one of these farms and ranches when visiting our Colorado mountain towns. Itis highly suggested to contact each one to confirm hours of operations, Click on the links above for further information and enjoy.
by Troy Hawks
~ MTN Town Magazine– We are Colorado's Mountain Town Magazine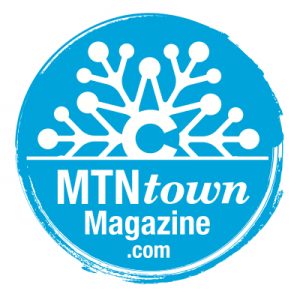 MTN Town Magazine Copyright © 2016 MTN Town Magazine all rights reserved.