Vail and Breckenridge Extend the Season! ENCORE!!!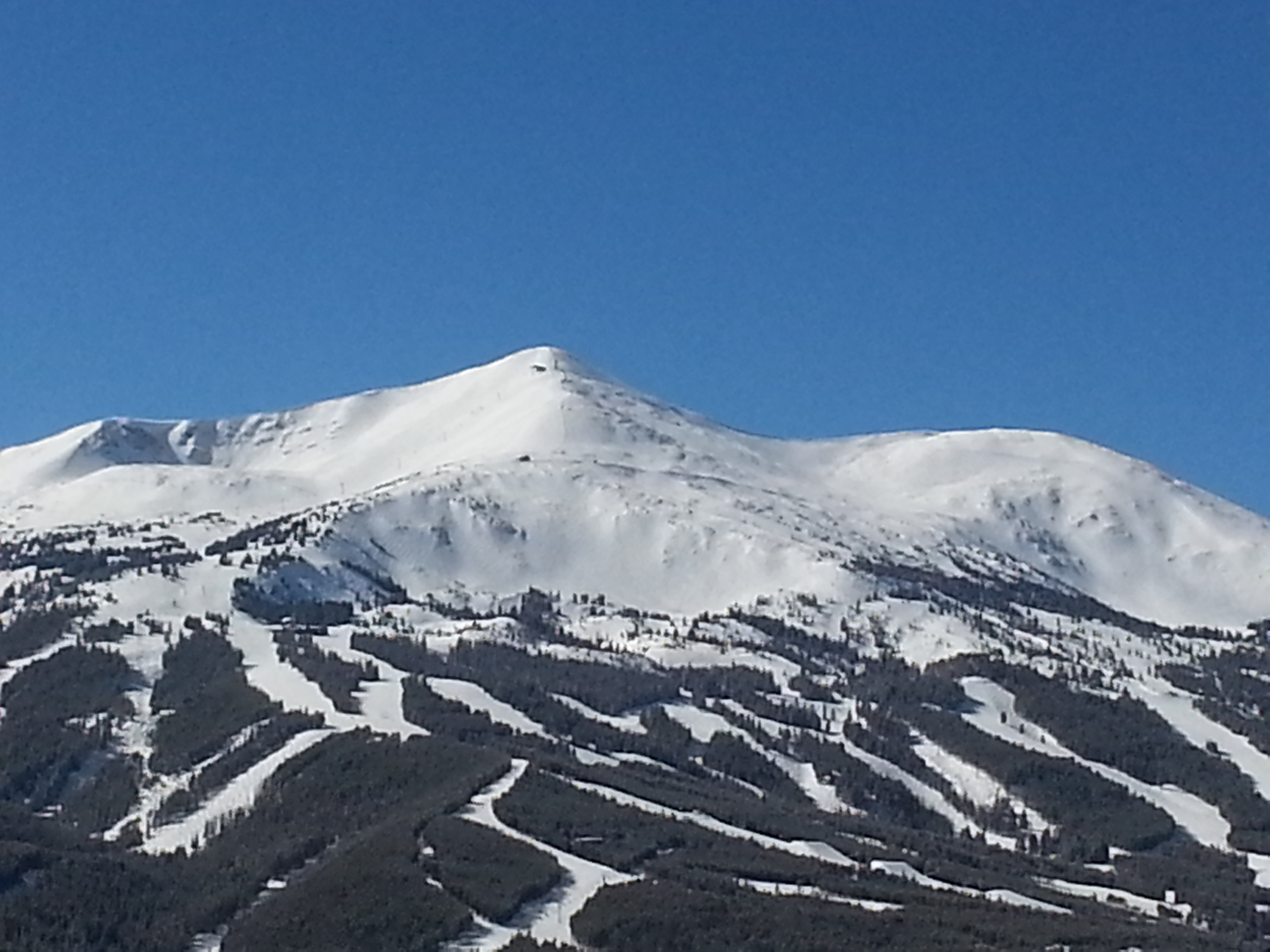 It is with GREAT excitement and enthusiasm that I post the press release that Kristen Petite Stewart just sent out! Yup you heard it right, Breckenridge and Vail are extending their season. The snow has been dumping up here and the conditions are going to be… EPIC! Read on:
Breckenridge Ski Resort and Vail officials announced today they will extend the two resorts' ski seasons one additional weekend, April 19-21, due to the large amounts of snow the resorts have received over the last part of the season. Breckenridge has received over five feet of snow so far in April, including another 16 inches since the official closing on Sunday.  At Vail 24 inches has fallen since closing day of the 50th anniversary season. Additional snow is in the forecast this week for both resorts.
Photo Courtesy of Vail Resorts
"After skiing some amazing powder turns on Closing Day and more heavy snow in the forecast this week, we just don't have the heart to shut down Breck's lifts just yet," said Pat Campbell, senior vice president and COO at Breckenridge Ski Resort. "We can't deny how great the conditions are, so this is a great opportunity for all of our guests to take advantage of a few extra days and enjoy more of the spring skiing and riding we all love here in Breck."
"This is a great way to end our 50th anniversary season," added Chris Jarnot, senior vice president and COO at Vail Mountain. "This is an opportunity for our season pass holders and skiers from around the region to take advantage of a few extra days, and enjoy more of the spring skiing we all love here in Colorado."
Skiing this weekend will be free for 2012-13 Vail Resorts season pass holders.  For more information on terrain, skier services, lessons and more for the extended weekend at each resort, look for updates on Facebook and Twitter: Breckenridge Ski Resort at www.facebook.com/Breckenridge or@breckenridgemtn; Vail Mountain at www.facebook.com/Vailmtn or @vailmtn.
2013-14 Season Passes now on Sale!!
Vail and Breck's extended season are just two reasons to have one of Vail Resorts' popular ski and snowboard season passes, including the Epic Pass at $689 for adults, now on sale for the 2013-2014 winter season. Ski or snowboard eight world-class resorts across three states and 24,980 acres, including Vail, Beaver Creek, Breckenridge, Keystone and Arapahoe Basin in Colorado, and Heavenly, Northstar and Kirkwood in Tahoe, more than five to six days in one season and all of the passes pay for themselves. Visit www.epicpass.com for more information.
WooHoo! Happy 50th Vail and Happy snow days everyone.
~MTN Town Magazine
MtnTownViews.com is MTN Town Magazine's daily journal blogging about Colorado's mountain towns and resorts. Like them on Facebook and Follow on Twitter. Click the cover to read the Winter 2012-13 Issue.
© 2013 MTN Town Magazine. All rights reserved. Republication, in part or entirety, requires permission.