United States Telemark Ski Team – A Powerful Force Internationally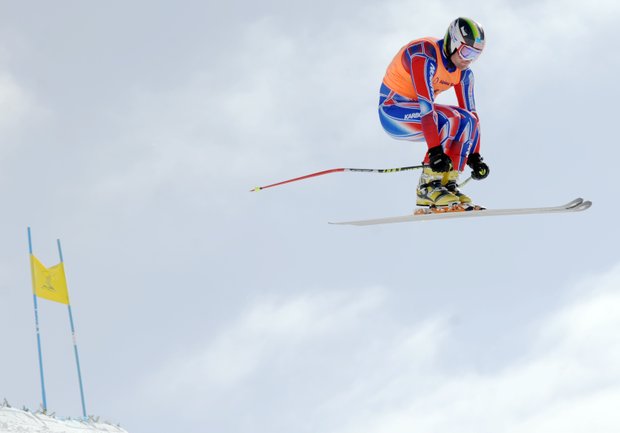 On Sunday, March 13, 2011 Madi McKinstry of Steamboat Springs, CO took 3rd place in the Telemark Junior World Championships held in Hajfell, Norway.  This title is based on total time for the last three days of racing with McKinstry finishing with the third fastest combined time over three days.  Today's finish for Madi McKinstry was a total of 17th in the women's category and 6th in the Juniors.  Zoe Taylor of Steamboat Springs/Atlanta Georgia was 21st in the women's category and 7th in the Juniors and Maggie Doherty finished 27th.
The United States Telemark Ski Mens Team finished as follows:  Shane Anderson 7th, Charlie Dresen 16th, Cory Snyder 20th (7th Junior), Jeffrey Gay 24th (10th Junior), Drew Hauser, 43, Tommy Gogolen 54th, Col Schneider 62nd and Garrett Long 65th (30th Junior). 
The Classic race marks the end of World Cup Finals and Junior World Championships at Hafjell, Norway.  The racers will be traveling to Rjukan for World Championships which begin on Wednesday, March 16th.  Overall winners for the season were Amelie Reymond (SUI) in 1st, Sandrine Mayer (SUI) 2nd and Katinka Knudson (NOR) in 3rd position.   Phillip Lau (FRA) was the 1st place man, Eirik Rykhus (NOR) was 2nd and Mattias Wagenius (SWE) was 3rd. Complete race results can be found at the Hafjell website at http://www.wchafjell.com/.  Look for the "Resulter" item in the upper left of the page. The US Telemark Ski Team page can be accessed at http://www.ustsa.org/
*Home Page Photo by Joel Reichenberger –  United States Telemark skier Eric Lamb flies over a jump at Steamboat Ski Area during a telemark giant slalom World Cup event in Steamboat.