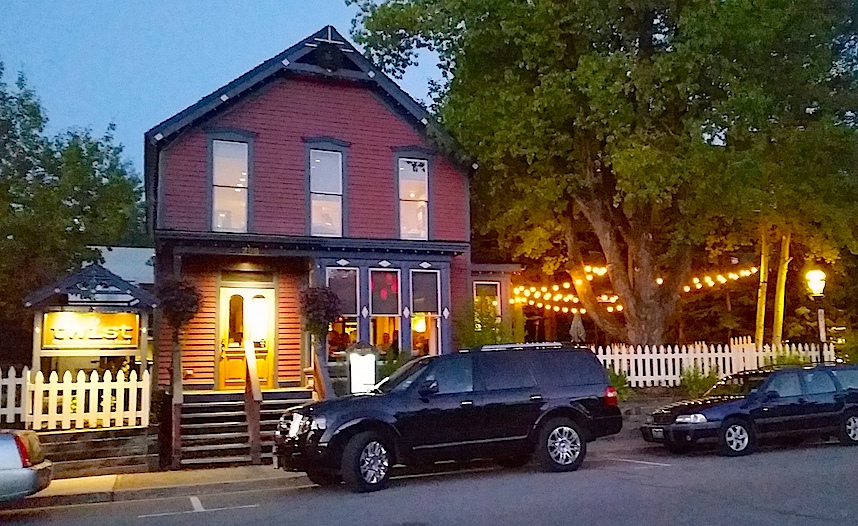 When a good team of people come together and work hard the result is usually notable. In this case, the story of Twist​ in Breckenridge is quite exceptional. Take one accomplished chef, Matt Fackler, with an already notable restaurant, Relish operating on Breckenridge Main Street; add a partner in crime, Thomas (T.J.) Messerschmitt, who shares the same vision but is passionate about wine and food & beverage operations; and you have a great partnership. Opps, we forgot one other ingredient, probably the most important, Lisa Fackler, wife of Chef Fackler, a veteran Breckenridge restaurateur who brings the whole group together, and you have a restaurant capable of bringing their engaged clientele back in over and over again.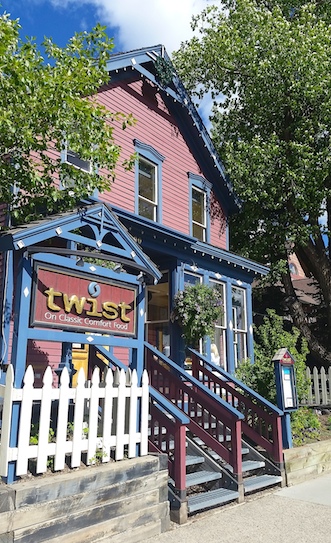 The beautiful building the restaurant occupies was built in 1881 and was massively upgraded in the late 2000's. The result is a historically correct house with a traditional yet contemporary feel.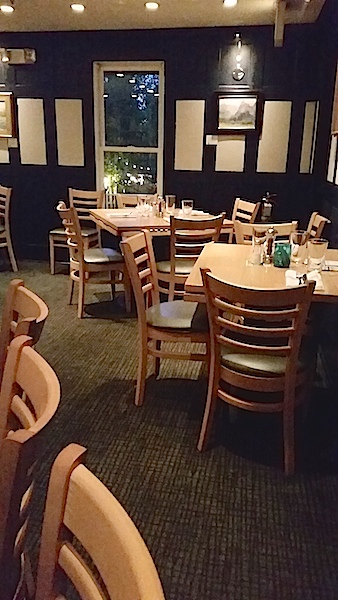 Wood floors, light wood tables, dark blue walls with crisp white accents and a terrific staff make your evening feel like a high end, fine dining establishment without the price tag. And that is what the trio was aiming for.  Their motto is "Twist on Classic Comfort Food", and their seasonal menu's reflects that.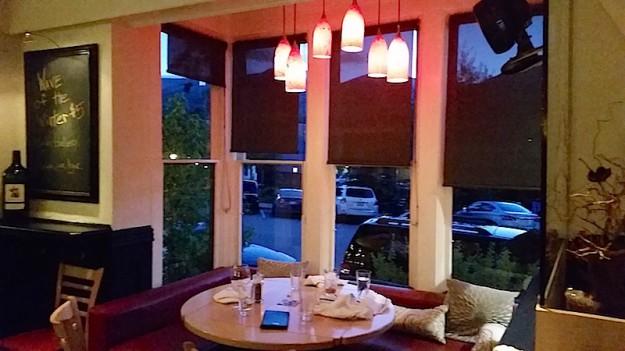 While I was interviewing Chef Fackler his staff brought some amazing sausage and Chorizo produced by a Front Range purveyor. The meats were delicious and Matt commented on how the Chorizo was perfect for his dish, the Buffalo and Chorizo Meatloaf. Nothing mass produced is utilized in their food and they strive to utilize locally sourced products and produce with an emphasis on organic. On Facebook they have been running a Menu Enlightenment Series campaign, allowing their clients to learn more about their new summer menu items. I just learned about the summer trout dish which includes a 1-hour egg which I have never heard of. It turn out that a 1-hour egg is an egg you cook "slow and low". The result is an egg yolk with a creamy consistency with a soft set egg white. The yolk apparently grows in size and has an incomparable creaminess. They let everyone know that this is a sous vide technique, and a great alternative to a poached egg. The egg is used in their summer menu item: almond encrusted trout with 1-hour egg, rosti potato and smoked heirloom tomato aioli.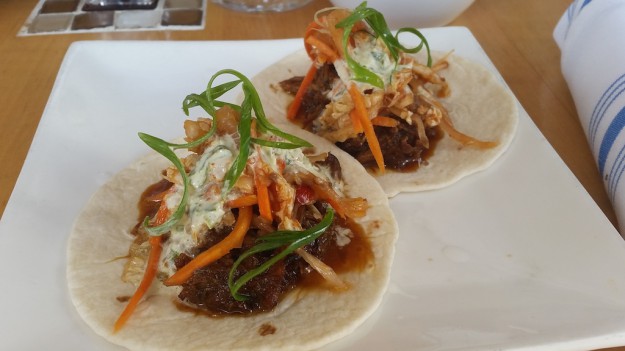 All of their menus items are familiar, consistently prepared, high quality products with a twist on traditional comfort food recipes. I sincerely love their Carolina Pulled Pork Tacos, with tide water coleslaw and house pickles as an après work treat. The Salmon PBLT is insanely good with grilled salmon, herb grilled pork belly, arugula aioli, lettuce, tomato, pickle, Brioche Bun with a choice of sweet potato tater tots, chips, or veggie chips.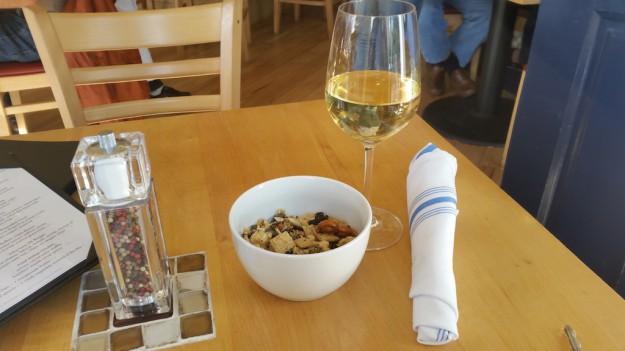 Just coming to Twist for a glass of wine allows you to enjoy their signature savory chex mix, a big hit to many who cross their threshold. All of their items are set at affordable prices. Affordable prices with excellent service and a friendly atmosphere make Twist a must while in Breckenridge, a must that will keep you coming back for more. Come in and find your favorite menu item.
~MTN Town Magazine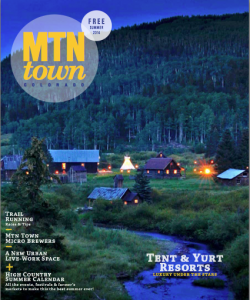 Mtn Town Views is 
MTN Town Magazine
's  journal blogging about Colorado's mountain towns and resorts. Like us on 
Facebook
 and Follow on
Twitter
. Click the cover to read the Spring 2014 issue.© 2014 MTN Town Magazine. All rights reserved. Republication, in part or entirety, requires permission.