The Salida Palace Hotel – A Beautiful Basecamp for Adventure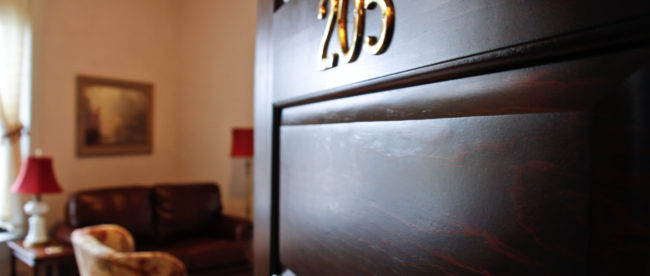 The best thing about Salida is the river running through it. The second best thing: The Palace Hotel. This guest house just steps from the Arkansas River is one of Salida's historic gems and the only hotel in the downtown area. Built in 1909, it opened to glowing reports in the local newspaper and today ranks number one on Trip Advisor. 
"It was a building that desperately needed to be restored"

~ Vicki Klein
When current owners Fred and Vicki Klein bought it in 2006, they pared it down to the studs and converted 40 rooms into 15 large suites, each with a fully stocked kitchenette and private bathroom. Their intention was to sell them as condos. When the economy turned in 2008, they decided to keep it as a hotel. They recycled many originals—like the bank teller's cage that serves as the front desk—initiated renewable energy and sustainable practices, and furnished it with Old West antiques found in Colorado and New Mexico. "It was a building that desperately needed to be restored," said Vicki.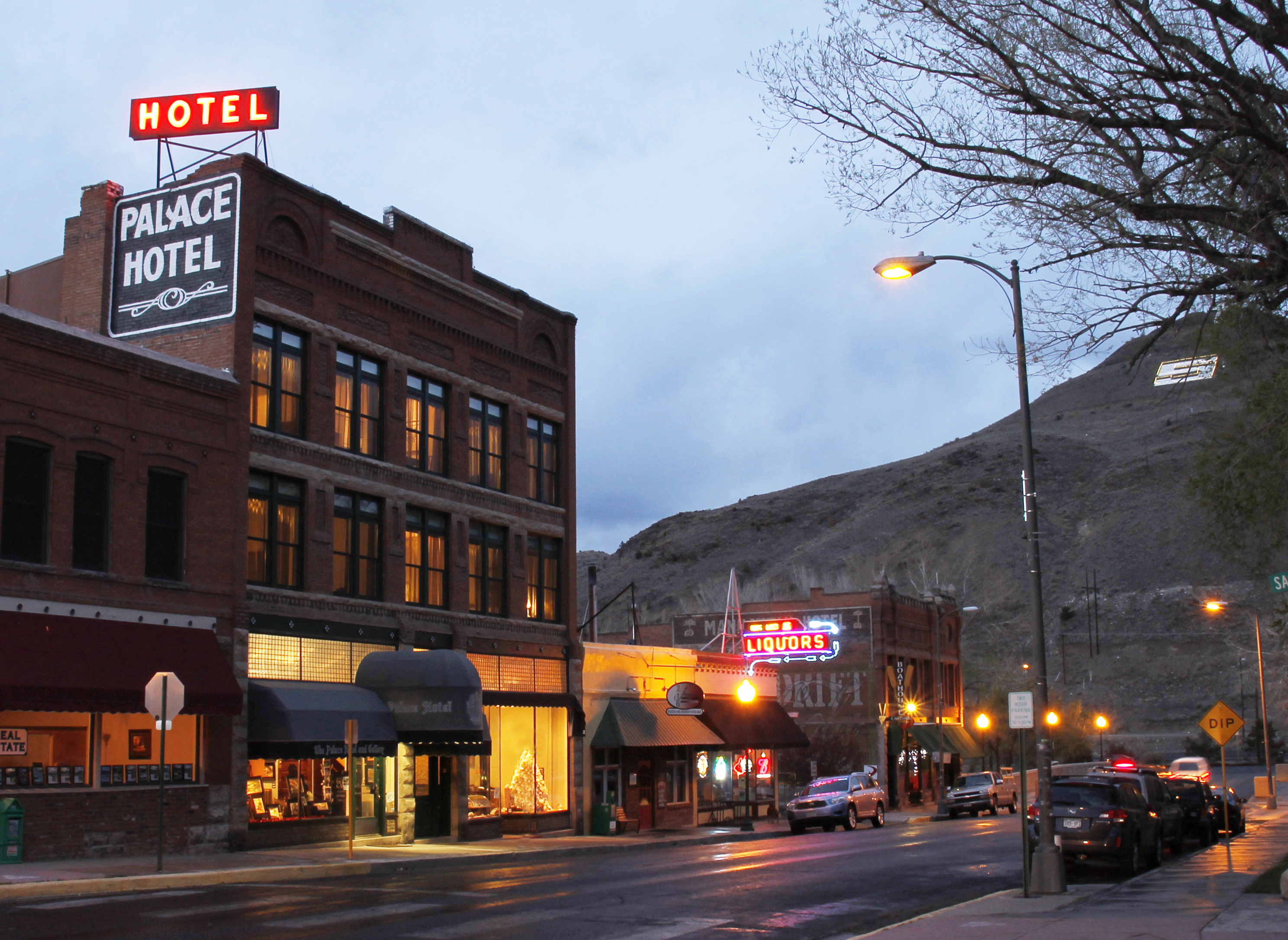 Each suite is uniquely decorated in tasteful Victorian style with its own name. Hand-crafted soap, luxurious linens, AC and blackout shades keep guests comfortable while TV, free WiFi and clock radio with iPod port keep them connected. The best part is the lovely breakfast that appears outside the door at whatever time you choose—fresh muffins, yogurt fruit parfaits, orange juice, and organic coffee or tea served in vintage china—all on the house.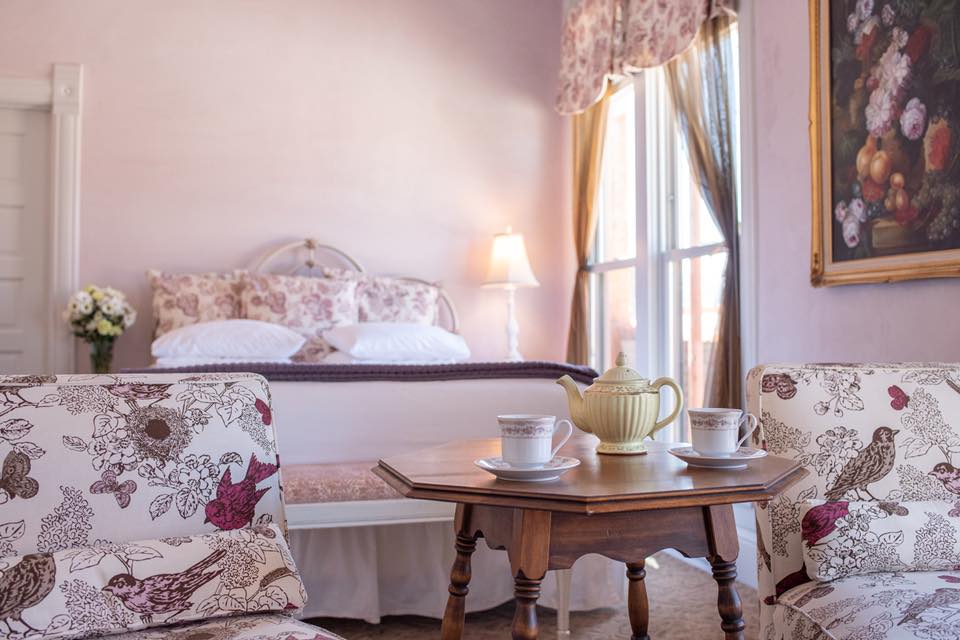 The building has no elevator but staff is available to help carry luggage up the staircase to the second and third floors (the one first-floor room is reserved for handicapped guests, families with children 12 years and younger or pets). The large lobby serves as an art gallery.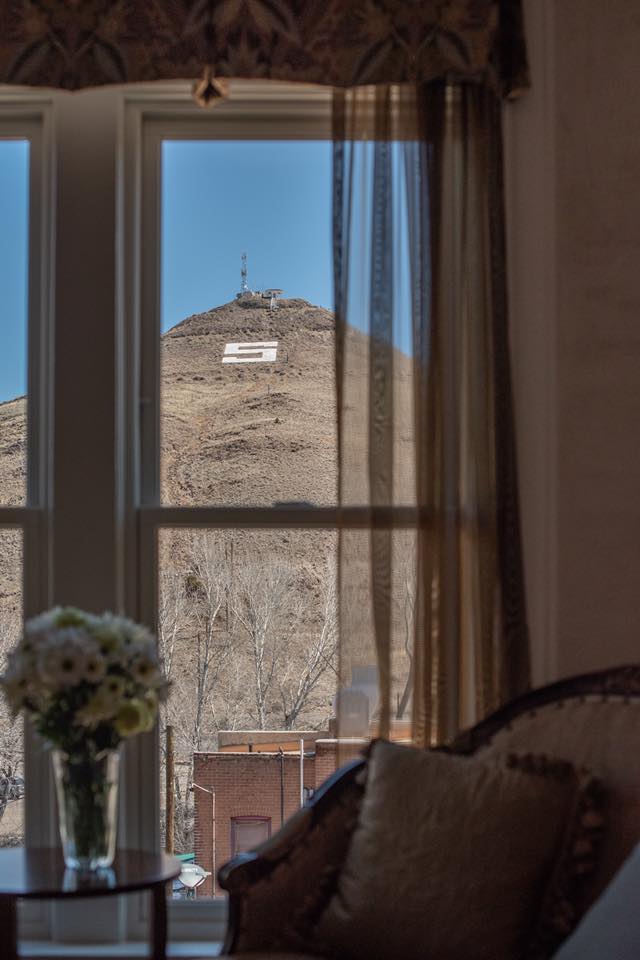 Across the street from Riverside Park where so many events take place (FIBark, the oldest whitewater festival in the nation, for one) and down the road from Monarch Ski Area, The Palace Hotel is the best location in Salida.
The Hotel has some great packages that coincide with each season and local events happening in the area. Be sure to inquire.
If You Go:
The Palace Hotel
204 North F Street
Salida, Colorado 81201
719-207-4175
Reserved on-street parking from 3 p.m.-11 a.m. and a lot a block away.
by Colorado native Claudia Carbone, an award-winning travel writer based in Denver. Follow her on her blog Sleepin' Around on GoWorldTravel.com.
MTN Town Magazine | We are Colorado's Mountain Town Magazine
Copyright © 2018 MTN Town Magazine all rights reserved.