Thanksgiving Recipes: Mixed Berry Pie, Chef Pepper Hamilton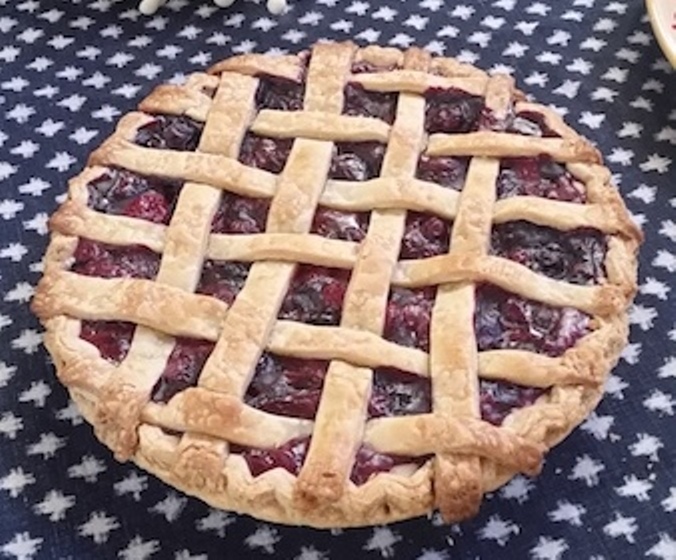 Mixed Berry Pie, this is one of the easiest and tastiest pie recipes that we have created and has won, hands down, amongst our friends and family during the holidays. Our in-House Culinarian, Pepper Hamilton, shares her favorite recipe:
For all those folks making multiple dishes before the holiday I suggest utilizing a frozen pie shell from the store.
Pie Crust:
Two Frozen Pie Crusts, found in the frozen aisle of most supermarkets. Turn one pie shell out onto a cutting board and allow to thaw while making filing.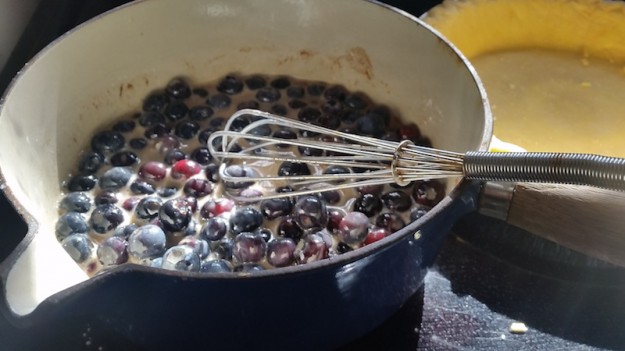 Filling:
3/4 Cup Sugar
1/4 Cup Cornstarch
1/3 Cup of Water
1/2 teaspoon of Lemon Juice
1 teaspoon Orange Zest
A Few shakes of salt
3/4 teaspoon Cinnamon
2 6oz packages Blueberries
1 6oz package of Blackberries
1 6oz package of Raspberries
Preheat oven to 400 degrees F.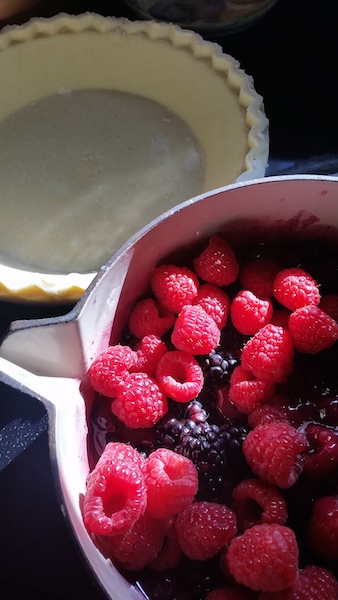 Combine sugar, cornstarch, salt, water and cinnamon in a large sauce pan and whisk until smooth while heating to a boil. Add blueberries and continue cooking until the mixture thickens. Remove from heat and allow to cool for 5 minutes. Fold in Blackberries and Raspberries, Bring to a boil; cook and stir 2 minutes or until thickened. Cool slightly.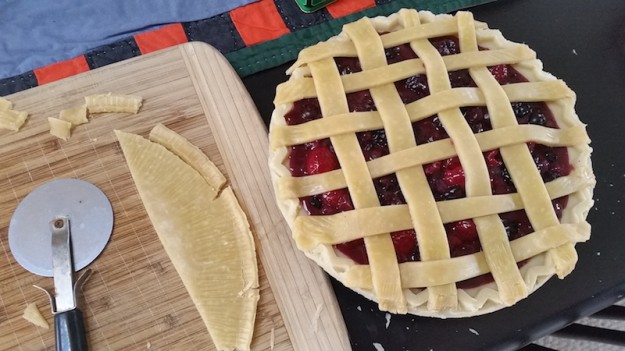 Pour mixture into pie crust. Slice second pie crust into strips. Place overtop the pie and weave to make basket weave styled top.
Bake for 50 minutes or until the crust is golden brown.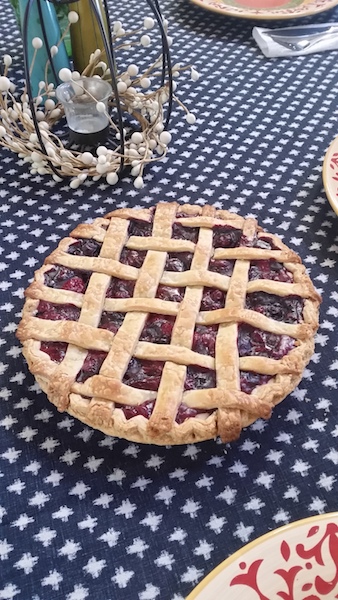 Let sit for at least 30 minutes before serving or eat it hot! Yum.
~MTN Town Magazine