Thanksgiving Recipes: Chocolate Chunk Pecan Pie from Bun in the Oven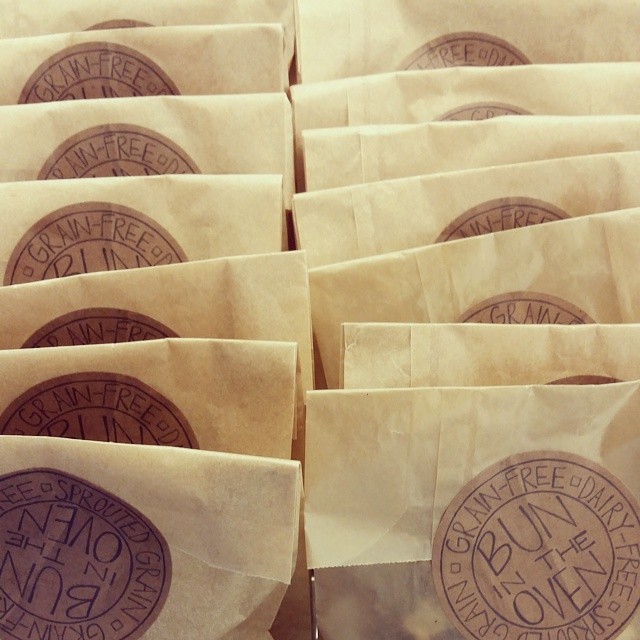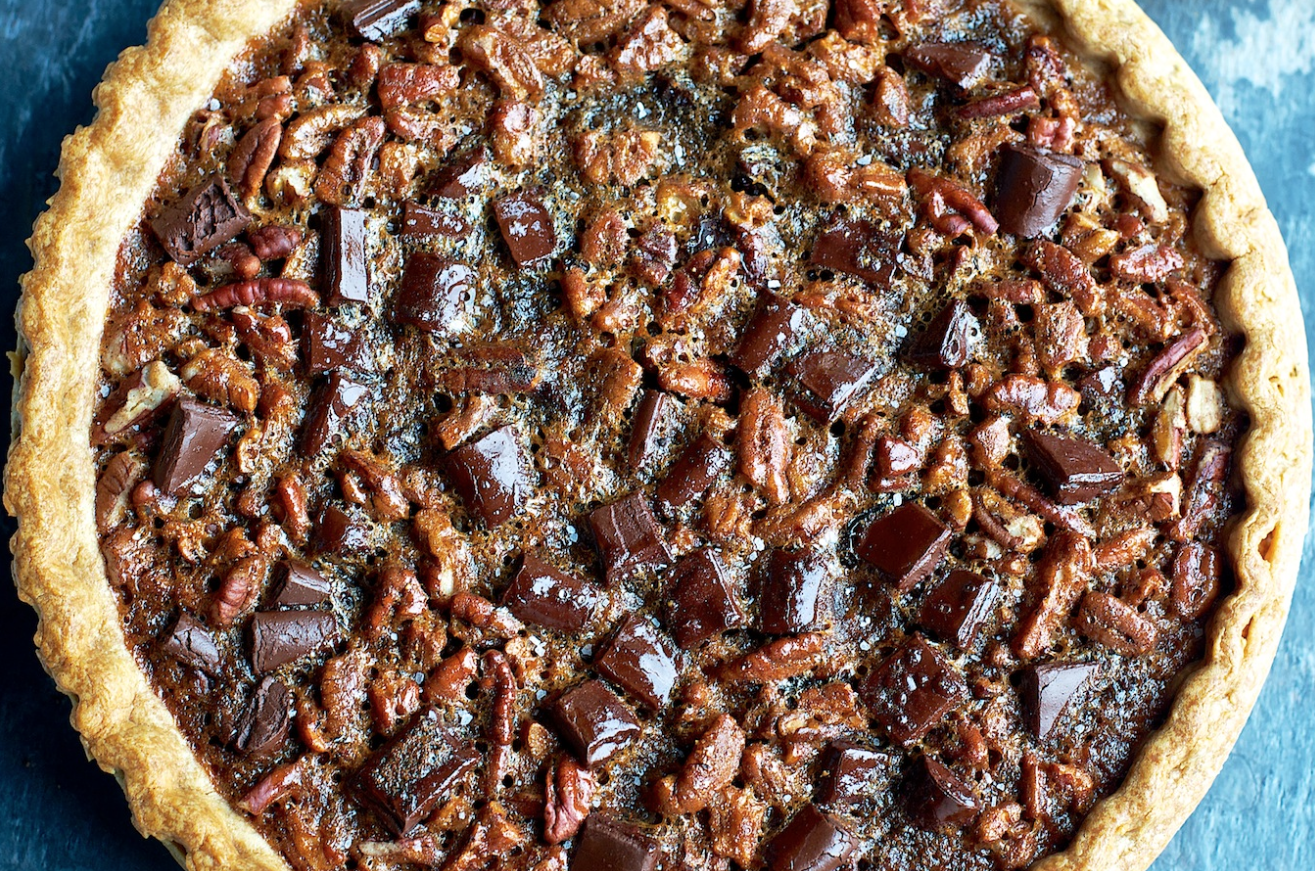 Thanksgiving doesn't have to be a sugar-fest. Try this amazing grain-free dairy-free pie made exclusively with nutrient rich sweeteners. White sugar doesn't stand a chance compared to these flavorful, nutritious alternatives.
Crust:
1 1/2 cups pecans ground into "butter" in a food processor
1 pastured egg
1 T. coconut oil
1 T. coconut flour
2 T. raw local honey
1/8 tsp. sea salt
1/2 tsp cinnamon
Press into a 9" pie pan
Filling:
1/4 cup molasses
1 cup maple syrup
3 eggs
¼ cup coconut oil
2 teaspoons vanilla extract
¼ teaspoon sea salt
***
1 cup pecans
8-12 oz of your favorite chocolate chopped into chunks
Preheat oven to 425. Evenly distribute the pecans and chocolate chunks in the crust. Then pour in the filling. Bake for 10 minutes. Then turn the temperature down to 350 without opening the oven door. Bake for another 25-35 minutes or until the filling is set….and if you don't feel like cooking order a Pie directly from Pie from Bun in the Oven High Nutrient Bakery!
~Chef Julia Landon, Bun in the Oven High Nutrient Bakery
Julia Landon studied at Ballymaloe Cookery School in Shangarry, Co Cork, Ireland. From there she continued her culinary education at fine restaurants in Atlanta, San Francisco & Philadelphia. In July 2012, she and her husband moved to Summit County, Colorado. A few weeks later they found out they had twins on the way! Today, Julia has two daughters, two dogs and two Frisco based businesses, Bun in the Oven High Nutrient Bakery & ELEVATE coSPACE.