Taco Del Gnar – Gnar'licious!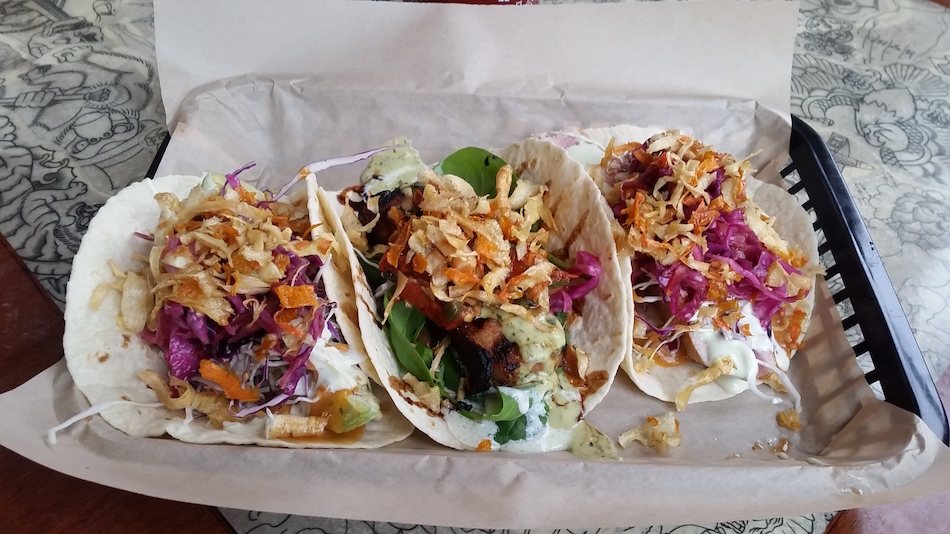 Please be warned, the taco you are about to experience is addicting, and you will want more, and you will plan your trip around the ability to get in on time to have one, two or five of these gnar'licious menu selections at Taco Del Gnar.
I was on my way with a friend to The Ride Festival this past summer when, on our final ascent to Telluride, my friend Ali announced in Ridgway that we MUST stop for a Taco. I had grabbed a quick bite in Gunnison and was still a bit full but she said that I had to have at least one taco, I would not regret it. She's a vegetarian and I was a little perplexed about the "Taco" she was most interested in, but as we pushed through the front door she announced,"The Avo, you must have the Avo." What?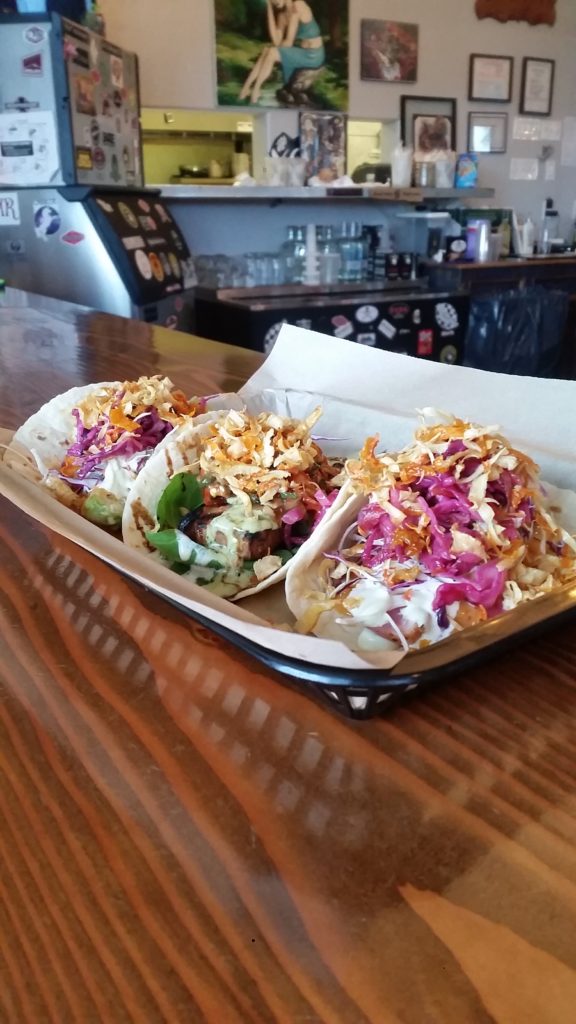 As we burst through the front door I noticed this was not your average taco shop. This was a cool flavor infused mecca of street food in a sweet victorian styled building. Ok, the Avo. I looked up to the Menu, the Avo taco is filled with tempura fried avocado slices served on a flour tortilla and topped with ginger soy, shredded cabbage, kimchi, and wasabi aioli. Now that sounded interesting. Then I noticed all of the other tempting selections and I knew I needed to sample them too, but I was still kind of full.
Inviting menu descriptions for Tempura Fish, Pork Belly Tacos, The Drippy Mitch, Tuna Carpaccio, Korean Shortrib and more all teased me. I went for the Drippy Mitch filled with house made chorizo & potatoes topped with queso blanco, served on a flour tortilla, garnished with shredded cabbage, roasted corn salsa, chimichurri sauce and queso fresco. Then I heard it again from Ali, "I'm telling you, you have to get the Avo! So I added that to my order, grabbed our tacos and headed out to get to the festival.
As we zipped up Highway 62, I laid into the Drippy Mitch, it was delicious. I then unwrapped the Avo… heaven. My advice? You gotta' get the Avo and at least two other selections too!
In Ridgway:
630 Sherman Street
and now Telluride too:
125 S Oak Street
www.gnarlytacos.com
~Pepper Hamilton, MTN Town Magazine
MTN Town Magazine | We are Colorado's Mountain Town Magazine
Copyright © 2017 MTN Town Magazine all rights reserved.