Sunlight Mountain Resort – Take a Spectacular Trip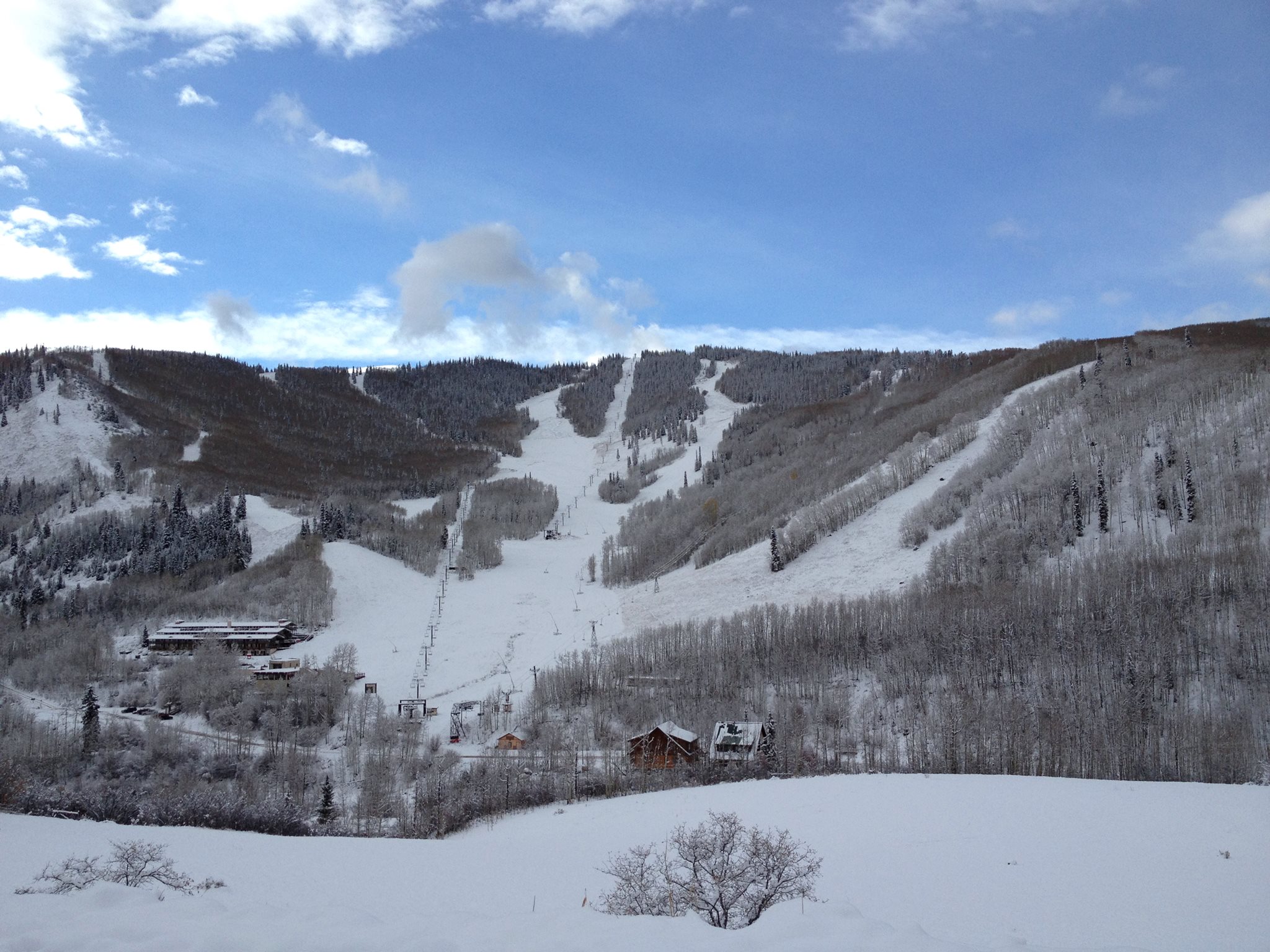 Take a trip and get away to a spectacular little ski resort, Sunlight Mountain Resort, with a big experience set back in the Roaring Fork Valley and enjoy a relaxing getaway with friends and family.
Sunlight's intimate, unpretentious atmosphere can be attributed to its small-town roots – named after a once-thriving coal mining town in the area that disappeared in the early 1900s. With its summit situated on Compass Mountain, Sunlight offers skiers beautiful vistas of majestic Mount Sopris and the surrounding Elk Mountain Range. Hundreds of acres of mild greens, intermediate slopes and black diamond extremes will satisfy all levels of skiing and riding abilities.
The Sunlight Ranch Company opened for business on December 16, 1966, on 420 acres of private land and 2081 acres of U.S. Forest Service (U.S.F.S.) land, under a 30-year U.S.F.S. special use permit. In 1966, with a handful of trails and one chairlift, Sunlight opened with 15,000 skier days. During the first years of operation, Sunlight operated on a shoestring budget. Part-timers and volunteers managed the lift; all other services were operated by local contractors, including ski rental equipment, restaurant facilities and the ski school.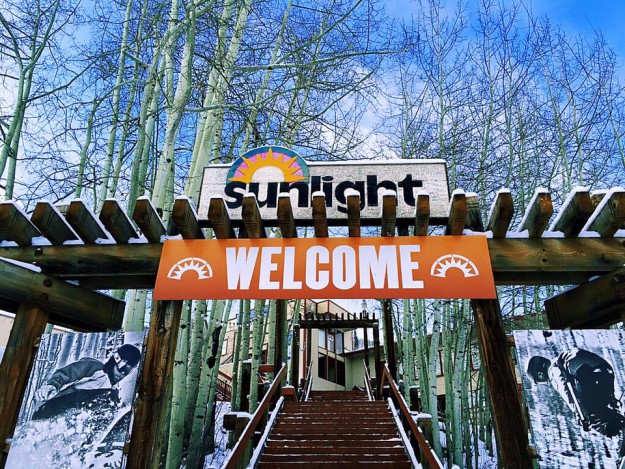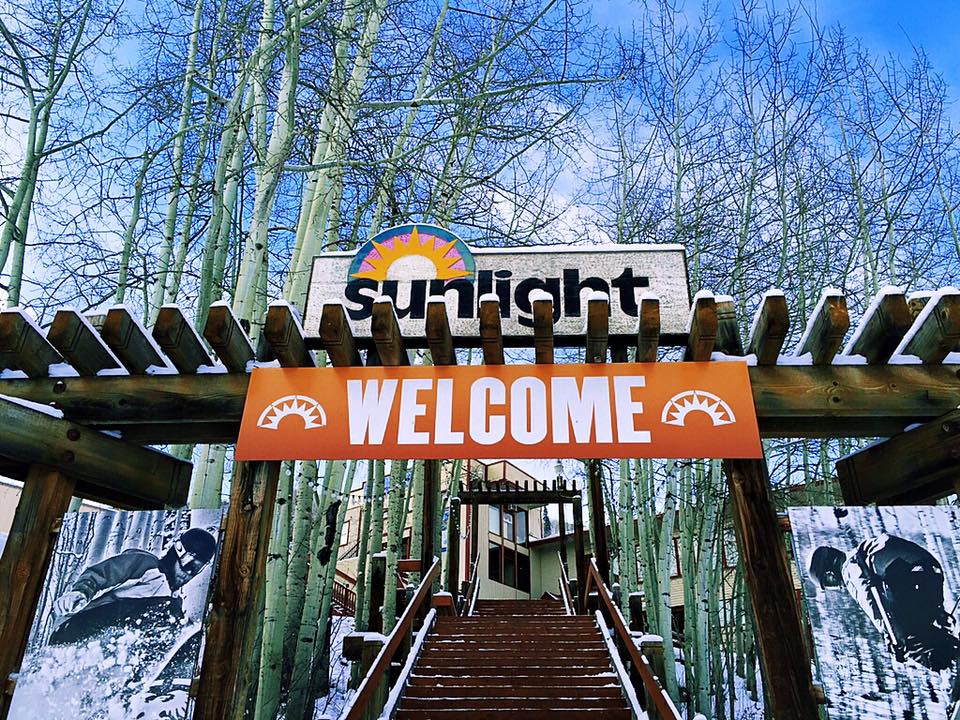 This year brings another round of improvements to the ski area including expanded food and beverage concessions, major renovations to the Sunlight Lodge Bed & Breakfast, several on-mountain maintenance projects, and a new, recently-launched website. The Out of Bounds Grill in the Sunlight base lodge has transformed it into an open-flow cafeteria featuring a full line-up of made-to-order menu items including Sunlight's Signature Burger, the infamous house-made mesquite-smoked pork green chili, as well as chicken sandwiches, brats, and homemade soups.
A renovated outdoor service station located on the west end of Sunlight's deck is allowing skiers and riders to enjoy the convenience of slope-side food and beverage service on the weekends. An added fireplace and overhead canopy make this the perfect après ski spot for basking in the sun while enjoying local musicians.  
The 19-room Sunlight Lodge underwent a major renovation recentlyi including the addition of more than 2,000 square feet of new wood grain tile flooring and more than 6,000 sq. ft. of new carpet. Greeting guests this year will be a new reception area and stone work incorporated in the lounge bar and restaurant. The lounge boasts a new menu of delectable après ski entrees including Shepherd's Pie, chili Macaroni and cheese, and gourmet flame-grilled hamburgers – all prepared by local chef Tim Gomez.
Sunlight's on-mountain improvements include a renovated retail outlet in the base lodge, as well as strategic regrading of some its beginner terrain making it easier for those new to the sport to develop their skills. Other maintenance projects include the replacement of the main power feed to the top of the mountain and the Tercero lift received a new paint job.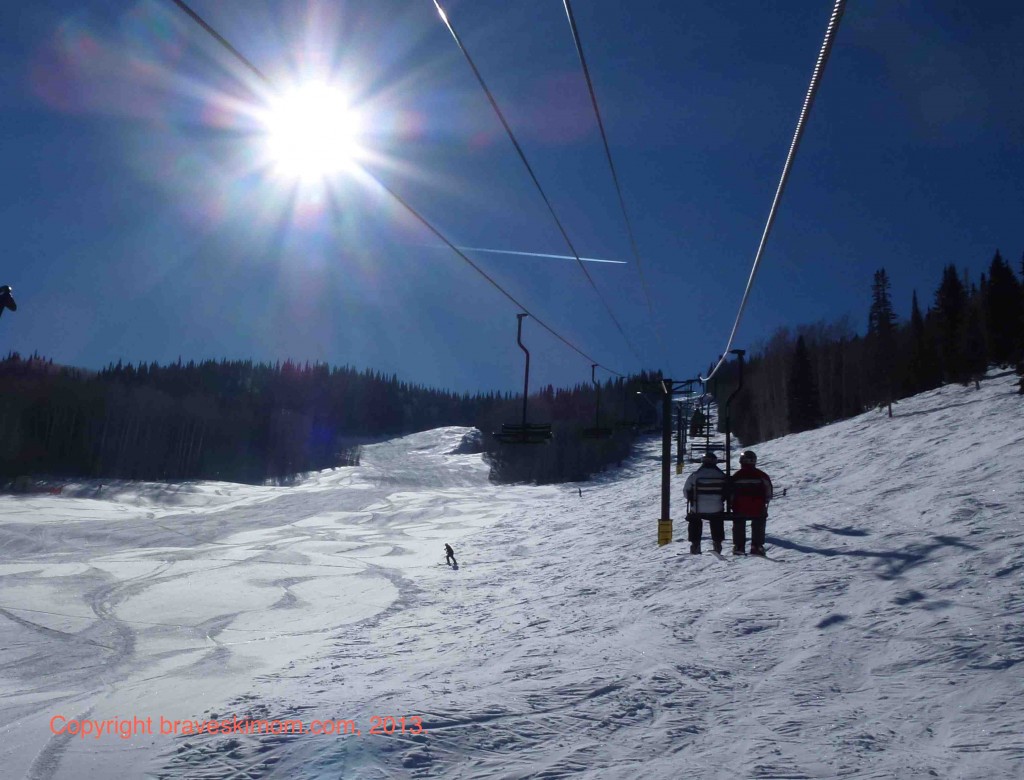 What I love most about the ski area is the ambiance. The area is laid back and so relaxing; it is rarely crowded and the beautiful scenery really adds to that vibe. I can come with friends and family and enjoy both easy flowing terrain as well as some fun steeps and gladed powder stashes. Views at the top are gorgeous and Après is plain old fun!
Here are a few fun facts about Sunlight Mountain that you might not have known about either:
Sunlight Mountain is home to one of the steepest lift-served runs in Colorado…the Heathen drops away from your boot heels at a breathtaking 52 degrees.
Sunlight is also home to one of the longest runs in the state, Ute. Ute is our most popular runs because it borders our scenic backcountry Nordic terrain and offers a long 2.5 mile ride along rolling terrain in lush Aspen groves.
The resort's snowmobile tour is one of the most popular in the state. Folks love the full-throttle adventure of free-riding in Baylor Park, a powder-filled oasis deep in the White River National Forest.
Parents and groups love Sunlight because all trails lead right back to the base area.
The most frequently heard comment about Sunlight is: "My kids learned to ski there."
Sunlight was the first ski area in the nation to offer a special pass program for grade school students. It has been offering a free season pass to all fourth graders for about three decades, and thousands of kids have taken advantage of the program since that time. Today similar programs can be found around the country including Colorado Ski Country's 5th and 6th Grade Passport Program.
For those looking to do more than a day trip some really cool lodging opportunities await you right there at the base of Sunlight Mountain as well as Glenwood Springs and Carbondale. The Sunlight Lodge is tucked in at the base of Sunlight Mountain offering newly renovated rooms and the convenience of being right by the mountain as well as an easy 10 mile drive to Glenwood Springs' many attractions.
The Brettelberg Condominiums are located on the slopes of Sunlight to allow you a full ski-in ski-out experience with the convenience of fully equipped kitchens, access to hot tubs, and cable and wifi in each unit. Looking for something closer to the Hot Springs and attractions of Glenwood Springs? Try the Glenwood Hot Springs Lodge or Hotel Denver. The historic Hotel Colorado is also an amazing lodging location. Carbondale too has lodging opportunities less than 15 miles from Sunlight Mountain. Try  the Marble Distillery Luxury Inn & Lounge, a new inn located in the heart of Carbondale within walking distance of great shopping and outstanding restaurants.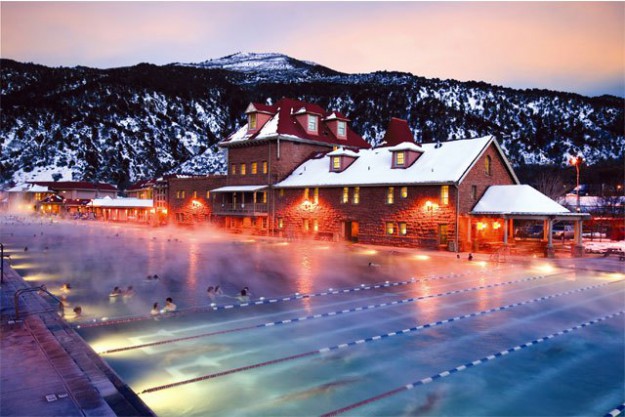 Besides skiing, there are a ton of adventures to be found surrounding Sunlight Mountain Resort. Snowmobiling, Cross Country Skiing, the Glenwood Caverns Adventure Park, Iron Mountain Hot Springs, Glenwood Hot Springs Pool, incredible shopping and worldclass dining are all close by. We love Smoke Modern Barbeque and the Pullman restaurants in Glenwood Springs. Phat Thai and Allegria in Carbondale are also wonderful dining options in Carbondale. Don't forget to grab a beer at Glenwood Springs Brewing Company or a tour and tastings at Carbondale's Marble Distilling Company and Woody Creek Distillers in Basalt.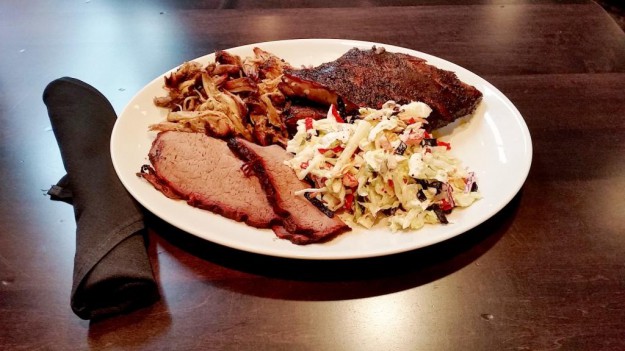 Do you have a soon-to-be high school graduate? Use this trip to take a tour of the Colorado Mountain College, Glenwood Springs campus. This might be the place for your graduate to land for their undergraduate degree. Think about all of the fun visits you could have.
Sunlight Mountain Resort gives you a full day of skiing for about half the cost of the mega resorts. You'll park for free, walk to the lifts, and never stand in line. Without the big crowds, their powder lasts for days. All 67 trails lead right back to the lodge where you can stow your gear, meet your family and friends, and get something hot and delicious at the grill. No hassles. No hype. It's exactly why you go skiing or riding. Give the area a try.
~Holly GoSpritely
Stay in Touch with everything Happening in Colorado's mountain towns: www.mtntownmagazine.com/events-calendar
MTN Town Media Productions | Celebrating the Colorado mountain lifestyle
Copyright 2022 MTN Town Magazine all rights reserved.
Post Sponsored by