State Bridge Keeps Flowing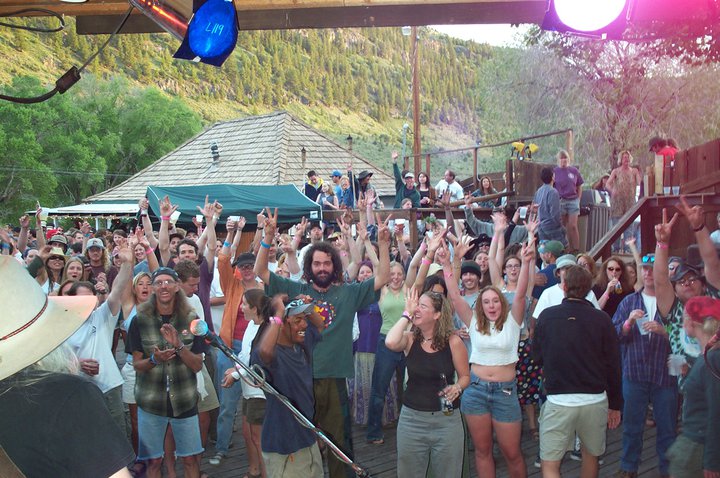 State Bridge has been rocking all summer long. If you haven't gotten their yet then I suggest you break out the date book and make a plan to attend. A lengthy schedule of events flows all the way into September so there will be no excuses! State Bridge is part of what makes our Colorado Mountain Towns unique. It is icon on an iconic river. Come for the night, spend a day, make it a weekend, have some fun and just come! Check out all of the bands below.
Thursday, 18th & Friday, 19th – August
Donna the Buffalo's feel-good, groove-oriented, danceable and often socially conscious music all began over twenty years ago with roots in old time fiddle music that evolved into a soulful electric Americana mix infused with elements of cajun/ zydeco, rock, folk, reggae, and country.  
Saturday, 20th & Sunday, 21st – August
Find Your Way Festival is now a 2DAY event including performances from Grouch & Eligh (Living Legends Crew), MTHDS, Kinetix, Air Dubai, Frogs Gone Fishin', and LOTS MORE.
Saturday, 27th – August
EOTO, Papadosio & Octopus Nebula
The crew from the amazing CERVANTES Ballroom in denver is throwing a party….come beat the city heat up here on the river.  BOOM FEST.
Saturday, 10th – September
A breath of fresh air takes over State Bridge as the fall moves in and the air gets crisp and clear. The fishing is amazing this time of year as are the lazy floats down the Colorado River. DeVotchKa makes their debut and Elephant Revival makes a return.
Sunday, 18th – September
7 Walkers featuring Billy Kreutzman
Bill Kreutzmann can barely contain his enthusiasm for 7 Walkers, the former Grateful Dead drummer's new band with guitarist / vocalist Papa Mali, legendary New Orleans bassist George Porter Jr., and multi-instrumentalist Matt Hubbard. 
More Upcoming Events
Burger Night & Games Every Thurs. – Aug. 18, 25 – Sep. 1,8,15
August 21st – The Kiah Gongaware Leukemia Recovery Benefit
August 26th – Mystic Roots – a benefit for Scotty Reiter
August 30th & 31st – Motherhood Transitions Riverside Yoga Retreat
September 2nd – 5th – What's SUP? Stand Up Paddle Gathering
September 16th – Yamn
September 17th – Shakedown Street
~Summit Sojourner
© 2011, Summit Sojourner. All rights reserved. Republication, in part or entirety, requires a link back to this original post.