Snowmass – Lots of Ski and Free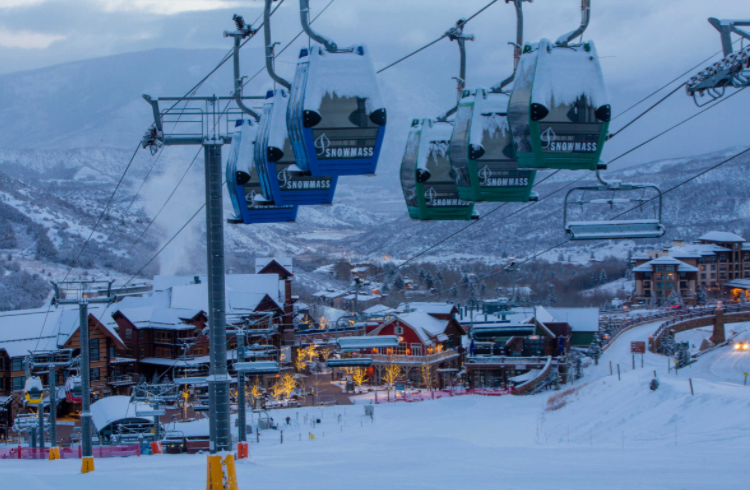 Snowmass is well known as a world-class ski resort, with high-end hotels, restaurants, shops, and other unique winter experiences. This renowned winter playground and vibrant mountain community is just 9 miles from downtown Aspen but can feel miles away. The ski resort consistently ranks as one of the best ski areas in the world and was listed as the #4 resort in the west by SKI Magazine in 2018. This season they are celebrating 50 years of operations. In complement to these accolades, Snowmass offers a wide variety of free activities and experiences for guests visiting this winter. We have compiled a list of great offerings for you, your family and friends.
Snowmass' V.I.K. program is specifically designed to provide kids' après activities for families once the lifts close. With different daily programming including crafts, storytelling, cookie decorating, an inside look at life in a mountain town, s'mores, and more, Snowmass offers activities all season long for children of all ages. Visit VIKSnowmass.com for schedule and program descriptions.
Free Coffee, Cider and Hot Chocolate
Snowmass offers free coffee in the morning, apple cider in the afternoons, and hot chocolate at the end of the ski day on-mountain, and around the Village. A hot beverage is served up by a friendly guest services team who can also give advice on where to go for après, what runs to ski first in the morning, and how to check a pair of skis with the ski valet.
Take a Free Historical Mountain Tour
Meet a knowledgeable local ambassador for a free, educational tour around Snowmass on skis. Mountain tours meet every day at 10:30am at the top of Sam's Knob or 1:30pm at Elk Camp Restaurant. In celebration of Snowmass' 50th Anniversary season, additional historical mountain tours on Tuesdays feature an expert historian providing an in-depth look at Snowmass' rich history. History tours meet on Tuesdays at 11:00am and 1:00pm at the top of Sam's Knob Chair.
Over 60 miles of Nordic trails makes Snowmass one of the largest free groomed cross-country ski systems in North America. Classic or Skate Skiing for all levels may be accessed from the Snowmass Cross Country Center on the Snowmass Golf course. Cross country, snowshoe, or walk by the light of the moon or stars with the Moonlit and Starlit Treks series on select dates throughout the winter season. Moonlit Treks occur on or near the full moon each month, while Starlit Treks occur on or near each new moon (the darkest night of each month). The treks are free, while dinner can be added at an additional cost. Moonlit and Starlit Treks are the only nights where guests are permitted to walk on the golf course.
Starlit Trek Dates – Saturdays, March 17 & April 14
Moonlit Trek Dates – Saturdays, March 3 & 31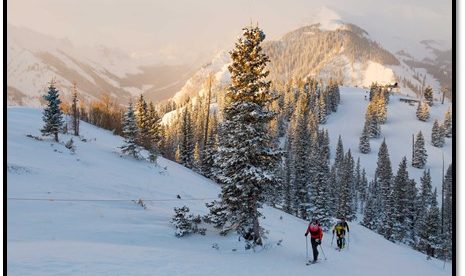 A local's favorite way to earn ski turns: Uphilling. Uphilling is the sport that is sweeping the ski nation – hiking up the mountain on skis or on a split board with skins (a special covering on the bottom of the ski that allows it to glide uphill and prevent slipping backwards) and specialized bindings. Guests can uphill all day at Snowmass Ski Area, although the best time is early in the morning before the lifts open to catch the fresh snow before everyone else. Uphilling is free for all guests, while rentals are available for a fee. Visit www.gosnowmass.com for more information.
Visit the Snowmass Ice Age Discovery Center
In 2010, a construction crew unearthed a single tusk of a young female mammoth while digging at Ziegler Reservoir. The Denver Museum of Nature and Science took over the site and went on to find 5,000 bones of 10 mammals and over 26,000 small bones from small vertebrate animals– 40 species in all. Mammoths, mastodons, camels, horses, sloths, and other species, as well as insects, plant life and more were found. The Snowmass paleontological site is the richest Ice Age ecosystem found at high altitude. The Snowmass Ice Age Discovery Center, located on the Snowmass Mall, provides guests with photos from the find, to-scale cast replicas of bones found at the dig site, and an on-site paleontologist. Learn more at the Ice Age Discovery Center, located on the Snowmass Mall, is open every day from 10am to 5pm.
Visit Anderson Ranch Arts Center
Founded in 1966, Anderson Ranch Arts Center is a premier destination for art making and critical dialogue in the contemporary art world, bringing together aspiring and internationally renowned artists to discuss and further their work in a stimulating environment. Set amidst an inspiring natural backdrop, Anderson Ranch is a hub of creative energy and activity for adults and children alike, offering a host of interactive art workshops, art après series on Tuesdays, lectures by today's most influential artists and curators, weekend classes, children's art workshops, and more.
There is no need for a car, or even an Uber, while staying in Snowmass. The Snowmass Village Shuttle provides free service to almost any location in the Village, including the Snowmass Center (grocery store), Snowmass Recreation Center, Base Village and the Snowmass Mall. Want to pop into Aspen or ski another Aspen Snowmass mountain? Free RFTA buses to Aspen depart every 30 minutes between 6:45am and 1:45am.
For more information and additional free things to do, please visit www.gosnowmass.com.
~HR
MTN Town Magazine | We are Colorado's Mountain Town Magazine
Copyright © 2018 MTN Town Magazine all rights reserved.