SIA Snow Fashion Show Rocked Denver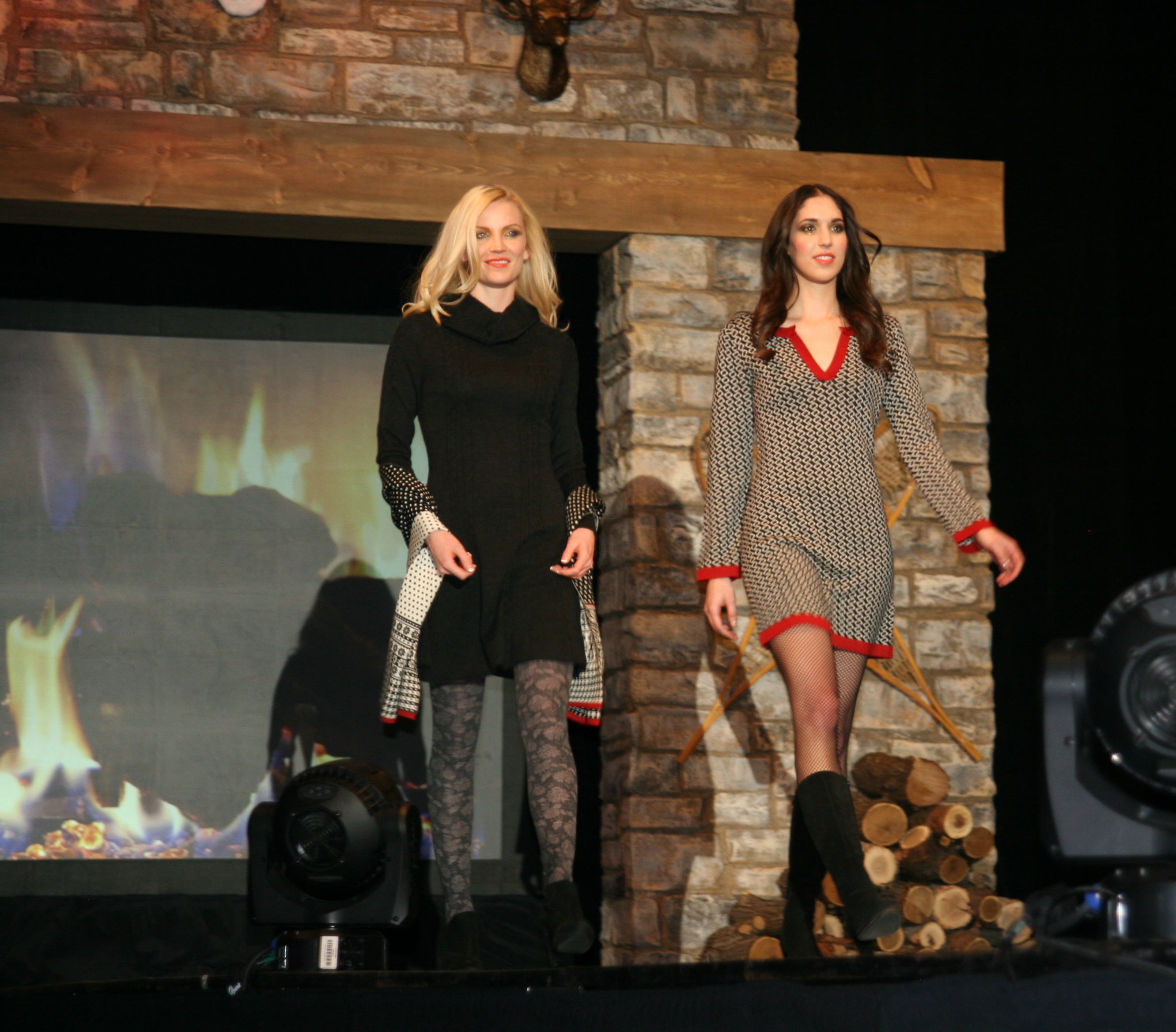 The fire was lit and the lights were turned low. The music was pumping and SIA released beautiful hot new styles on the cat walk. Talk about exciting, it even snowed! This vibrant, high energy, fun fashion show brought out 2013-14 Winter styles for a very enthusiastic audience to preview.
The stage featured Snowboarding, Skiing, Apres Wear and Street Style fashions for young and old. Krimson Klover's beautiful knits for women (feature image at top) were admired by all. Obermeyer, Dakine, Nils, Mountain Hardwear, Descente, Nobis, Icelandic, Polar Max, Trespass and more were there showing there best garments.
Colors for next season are bright and bold. Lots of patterns can be found in the mix with trim details ranging from leather to bold contrasting zipper trim. I saw quite a few neutral tones being diplayed too for those who are not so into color (you incognitos).
We will be wrapping up a big summary of what to expect on the shelves this coming Fall in our Fall issue of MTN Town Magazine-Colorado so stay tuned! In the meantime a few more photos:
.
.
.
~MTN Town Magazine
Photo Credits: MTN Town Magazine
MtnTownViews.com is MTN Town Magazine's daily journal blogging about Colorado's mountain towns and resorts. Like them on Facebook and Follow on Twitter. Click the cover to read the Winter 2012-13 Issue.
© 2013, MTN Town Magazine. All rights reserved. Republication, in part or entirety, requires permission.