Sauce on the Blue, Silverthorne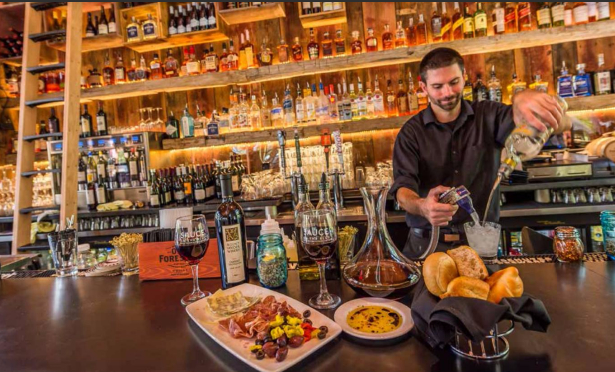 There is a fresh new addition to the growing chapter in Silverthorne's town center development and it tastes really good, Sauce on the Blue. This new restaurant is the brainchild of Shevy Rashidi and his restaurant partners. They are not new to the food scene and have brought a beautifully laid out restaurant with an excellent menu for the local community and our area's visitors to enjoy, Sauce on the Blue.
Sauce on the Blue brings Italian Dining and Pizza with old world influenced recipes and preparations in a beautiful new location. The well thought out decor is inviting with a contemporary industrial feel with rustic finishes. The atmosphere is relaxing with views of towering Cottonwood trees and the Blue River flowing by its large back windows.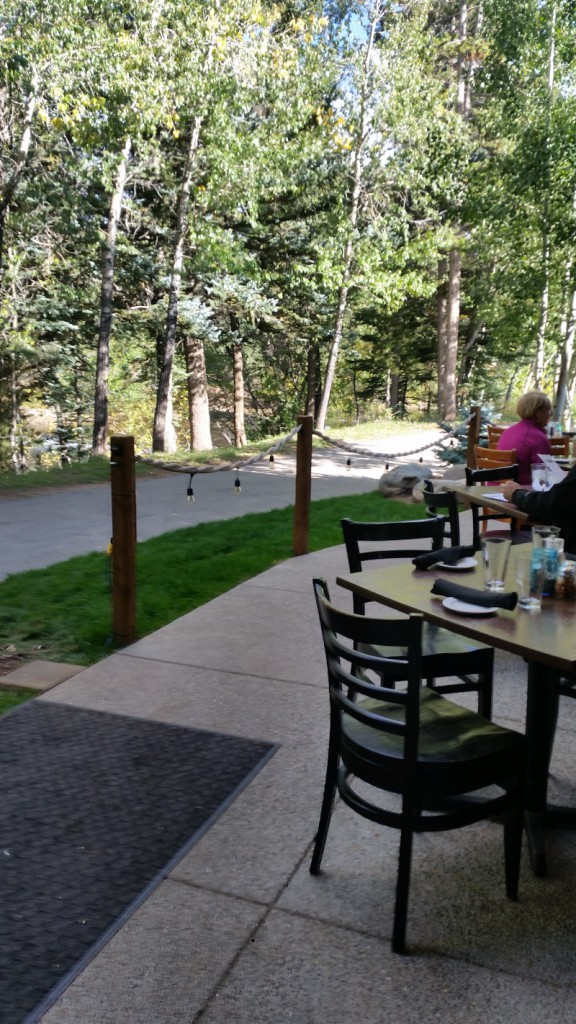 Their back patio seating allows for the sounds of the scene to seep in while enjoying a glass of wine and the delicious Italian menu. The towering bar area is stunning and impressive as it rises a story and half ad filled with sparkling bottles of wine, liqueurs, and liquors for you to savor. An extensive wine list also includes an eight bottle wine cuvée system, so you can enjoy a fresh perfect pour, every time.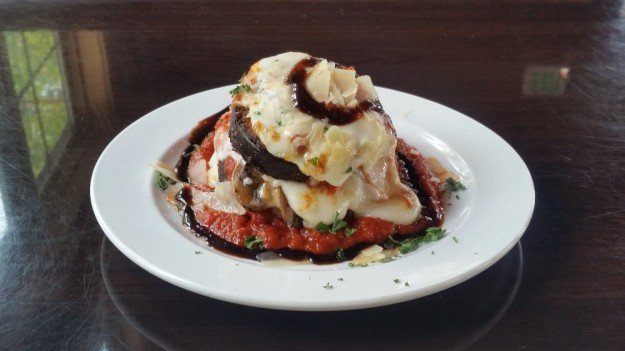 The menu is pure Italian with Fresh Pasta's, Eggplant and Chicken Parmesan, Bolognese and Meatballs, Chicken Marsala, Fresh Seafoods and daily specials all included on their Entree menu. Try the Arancini appetizer, it's crispy and golden on the outside and gloriously cheesy on the inside. Their tangy marinara compliments it perfectly. The assorted cured meats, cheeses, and marinated vegetables are the perfect compliment to their wine selections. We love the eggplant tower, the eggplant is prepared perfectly for those who love this dish. Freshly made ravioli are on their daily specials list and include some unusually tasty combinations for you to try. Entrees are available as full portions and family portions so everyone can try a little of each.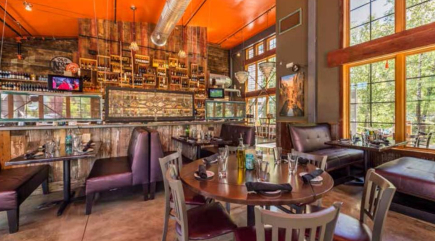 Delicious thin crust pizzas are available to eat in or take out. They have gluten free crusts if you are sensitive to wheat. On Sunday's try Sauce on the Blue's brunch. They off Tenderbelly Bacon Bloody Mary's and bottomless Mimosa's from 10am to 3pm along with egg and lunch dishes. Look for their Winemaker Dinners in the near future and Lake Dillon opening night dinners.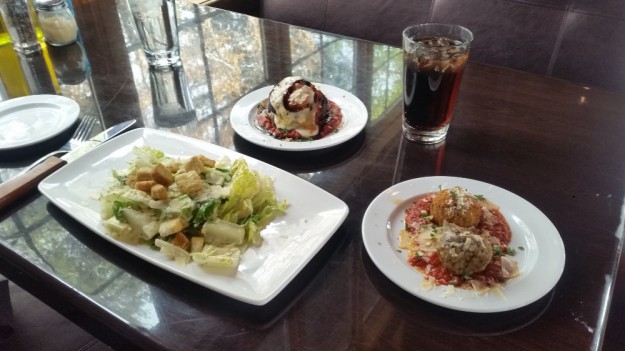 Lunch and Dinner are served seven days a week from 11am to 9pm on weekdays and 11am to 10pm on weekends. The staff and management are all excited to be a part of Silverthorne's community ad your dining pleasure. Be sure to make a reservation.
358 Blue River Parkway #H
Silverthorne
970-468-7488
~Pepper Hamilton, MTN Town Magazine
MTN Town Magazine | We are Colorado's Mountain Town Magazine
MTN Town Magazine Copyright © 2017 MTN Town Magazine all rights reserved.