Music Performances are Heating Up: RiverWonderGrass & WinterWonderGrass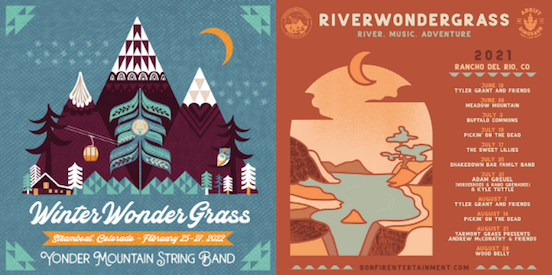 Music Performances are Heating Up! Can you hear it? It is music to our ears. Bands and Musicians are warming up their fingers and preparing to step back on stage.
Today, WinterWonderGrass, known for its mix of eclectic bluegrass and Americana artists, local and regional craft brews and world-class skiing and riding, announced today that jamgrass pioneers, Yonder Mountain String Band will be returning to the Colorado festival, marking their first appearance with their new lineup configuration.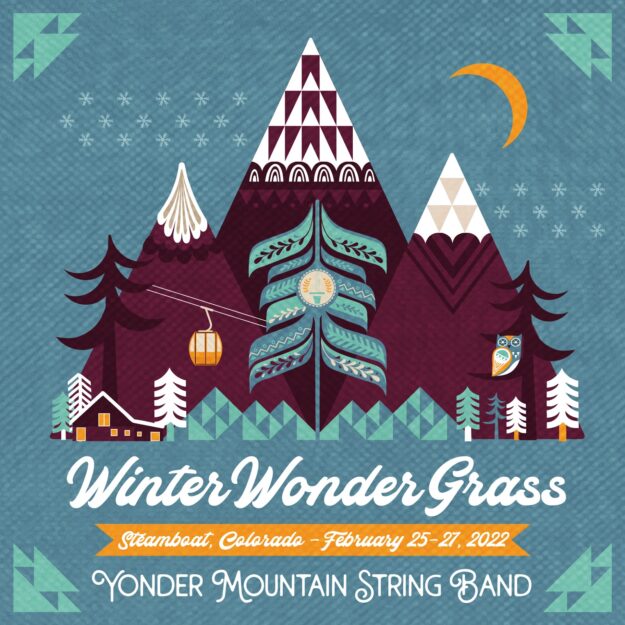 WinterWonderGrass is traditionally held at Steamboat Resort in Steamboat Springs, Colorado. The event, as previously announced, will take place on the weekend of February 25-27, 2022 and will feature headliner Trampled by Turtles as well as Sierra Hull. Once again, along with this announcement of Sierra Hull, WinterWonderGrass is pleased to offer a very limited allotment of GA tickets (VIPs are sold out and available exclusively via the exchange powered by Lyte); on sale now at www.winterwondergrass.com/steamboat. The Festival will be announcing one act per month as we ramp up to the return in February of 2022.
"Bringing Yonder back to Colorado is a testament to the belief in nurturing and honoring the roots of our scene," shared Ariel Rosemberg, Director of Marketing & Ticketing. "We're so excited to see and experience their evolution, and believe that our festival attendees share the same sentiment. It'll absolutely be a treat to kick off our 2022 season with Yonder in our corner."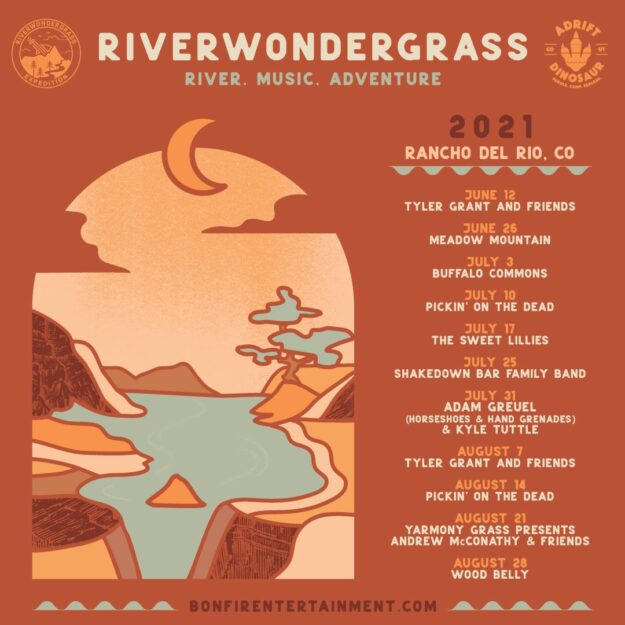 Additionally, and as previously reported, the folks at Bonfire Entertainment have launched a single-day RiverWonderGrass concept that will run on Saturdays at Rancho del Rio, from June 19 through August 28. Many of these floats, with a capacity of 30 per, have sold out and a very limited allotment remains available for those later in summer.
More information on WinterWonderGrass will be released in the coming months. Head to www.winterwondergrass.com/steamboat. For further information on RiverWonderGrass head to their website at www.riverwondergrass.com.
Cheers to a little bit of normalcy.
~Holly GoSpritely
Stay in touch with Colorado's Mountain Town Events: https://mtntownmagazine.com/events-calendar/
MTN Town Media Productions | Celebrating the Colorado mountain lifestyle
Copyright ©2021 MTN Town Magazine all rights reserved.
Post Sponsored by