The Pullman, Glenwood Springs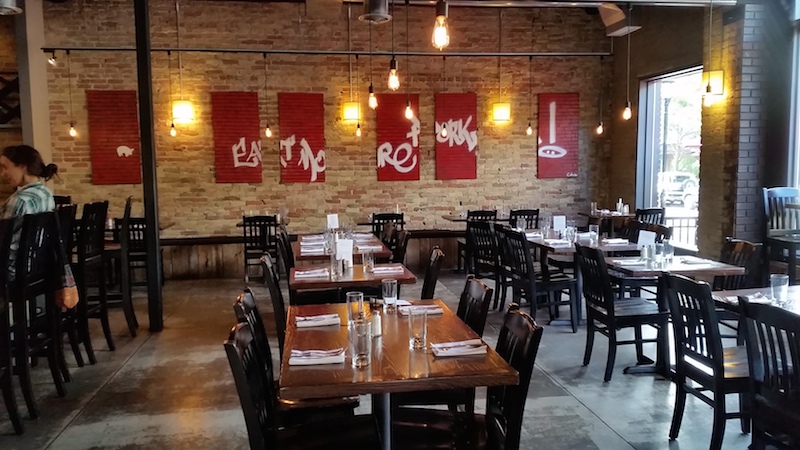 I had the most amazing meal at the The Pullman while visiting Glenwood Springs last week. I had the perfect morning with a swim at the Glenwood Hot Springs Pool and a relaxing pedicure at the Spa of the Rockies. I was mellowed out and ready to find a bite to eat.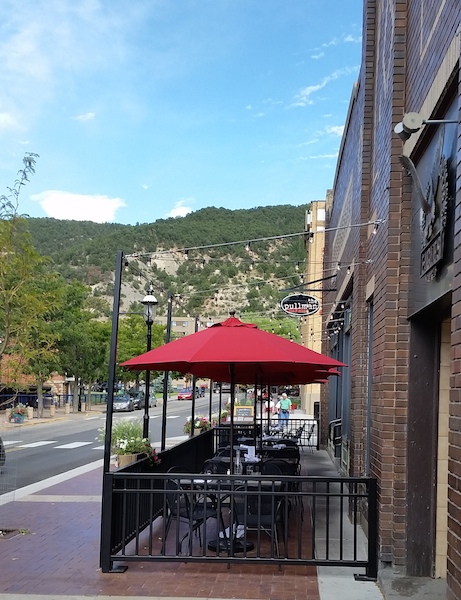 I have been coming to Glenwood Springs with the kids for a long time and have noticed a brilliant uptick in the amount of amazing restaurants popping up in the railroad district of downtown Glenwood. I had heard some great things about The Pullman but was not entirely sure where it was so when I stumbled upon it I made a beeline for the front door.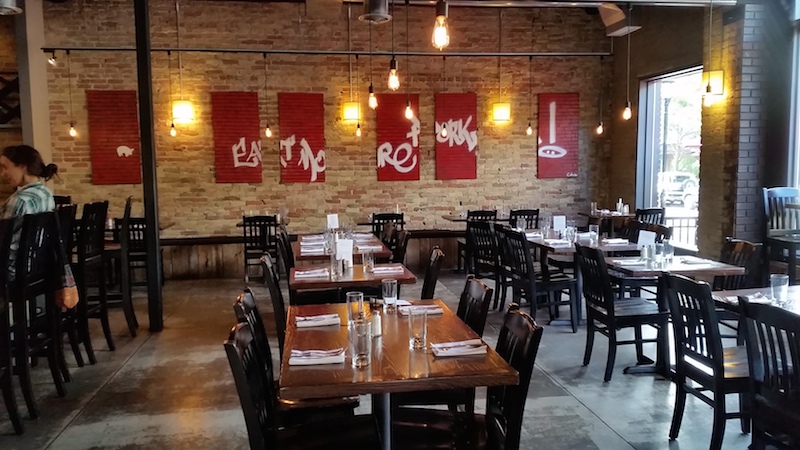 I loved the vibe from the moment I walked in. The staff was prompt to greet me and had me seated immediately. The atmosphere is eclectic and entertaining with each section of the dining decorated in a slightly different manner. I loved being able to see into the kitchen.
The combination of old brick walls, heavy wood tables and chairs, steel beams and stainless venting along with their bare bulbed styled lighting gave off a industrial yet sophisticated, contemporary feel. I loved the fun artwork, some with subliminal messaging, "Eat more Pork". Sounds good to me. The lunch menu was unique with dynamic pairings of fresh, locally sourced products paired with crafty recipes. There were some great pork menu items along with duck, shrimp, steaks and ham selections too. Small plates, large plates, pasta dishes, snacks, sandwiches and sides all graced the eclectic menu.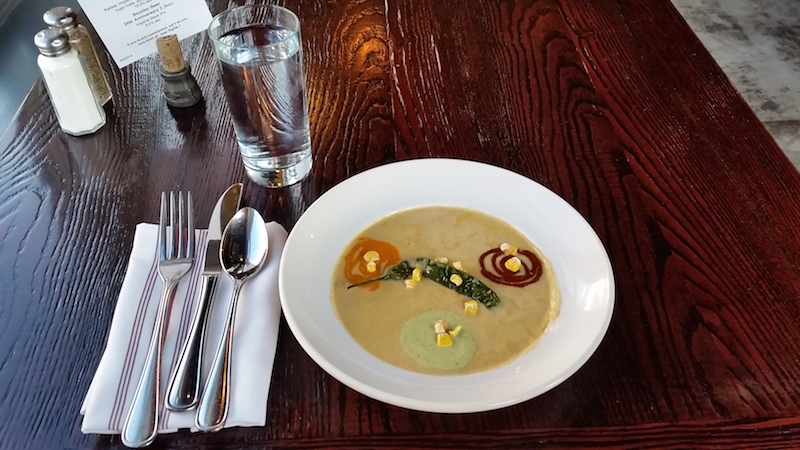 I was thinking meaty, yet I went in an entirely different direction when David, my waiter, divulged their specials. A roasted Olathe Corn Chowder was fresh and ready, I couldn't resist. I was beyond surprised when he presented my bowl of… art! Delicious art. Smooth and creamy with unique flavors of seasonal, fresh, vegetables in each corner along with a hint of spice. Perfect.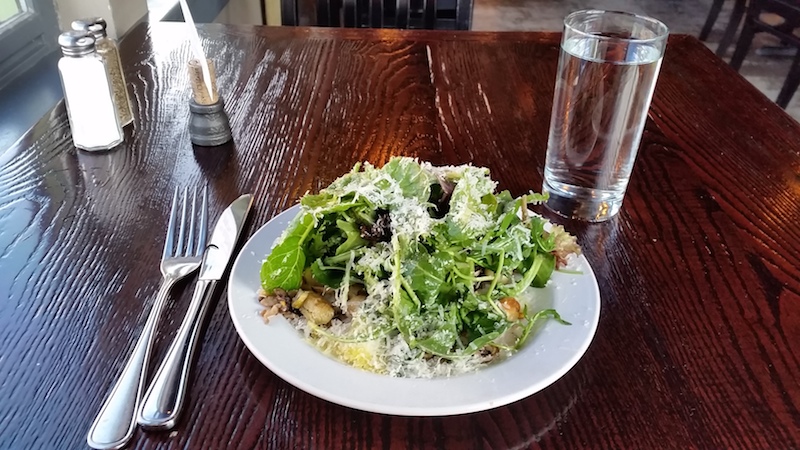 My next course was a salad selection from the menu. The Handmade Gnocchi Salad with roasted corn, shrooms, greens, truffle vin and parmesan was presented and once again looked amazing.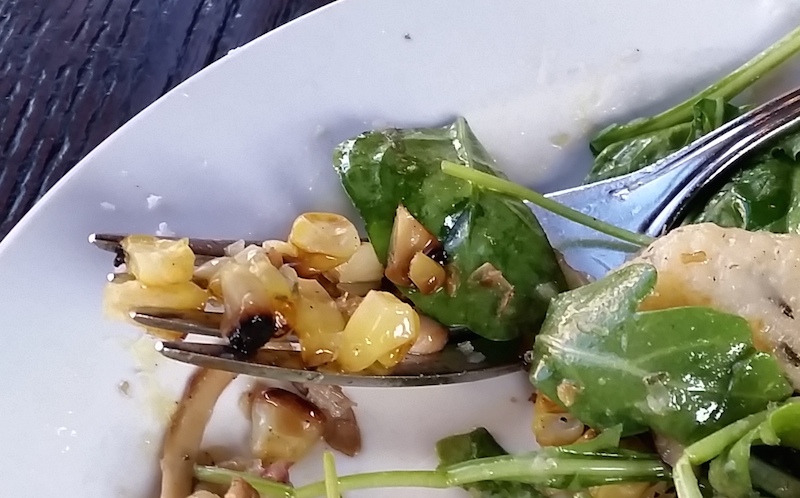 Arugula galore along with a mixture of petite greens were covered in freshly grated parmesan. The surprise was underneath; slightly caramelized pan fried gnocchi tossed with oyster mushrooms and sautéed roasted corn in a truffle vinaigrette. The vinaigrette gave this salad a delightful kick and brought together the flavor of the vegetables and gnocchi. This meal was the King of soup and salad combinations. I can now say I am truly spoiled and will never look at a soup and salad combination in the same way again. Dry croutons, goodbye.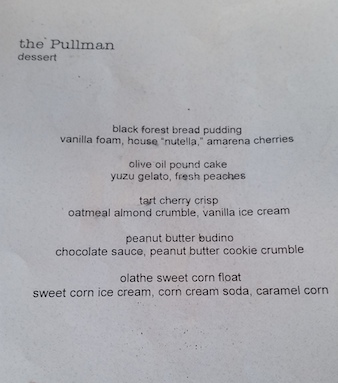 David tried to entice me with dessert and with the assorted combination of sweet flavors and ingredients it was heard to resist. David was a fabulous waiter, professional without any pretense along with a great sense of humor. I love this place and cannot wait to come back for another amazing meal at The Pullman. We here at MTN Town Magazine highly recommend it. Quadruple YUM!
The Pullman
970.230.9234
330 7th Street
Glenwood Springs, CO 81601
~MtnTownViews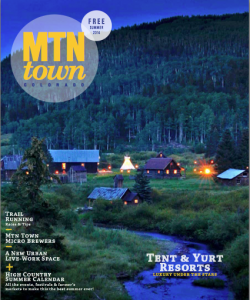 Mtn Town Views is 
MTN Town Magazine
's  journal blogging about Colorado's mountain towns and resorts. Like us on 
Facebook
 and Follow on
Twitter
. Click the cover to read the Spring 2014 issue.© 2014 MTN Town Magazine. All rights reserved. Republication, in part or entirety, requires permission.