Polar Explorer Eric Larsen and Ryan Waters Reach North Pole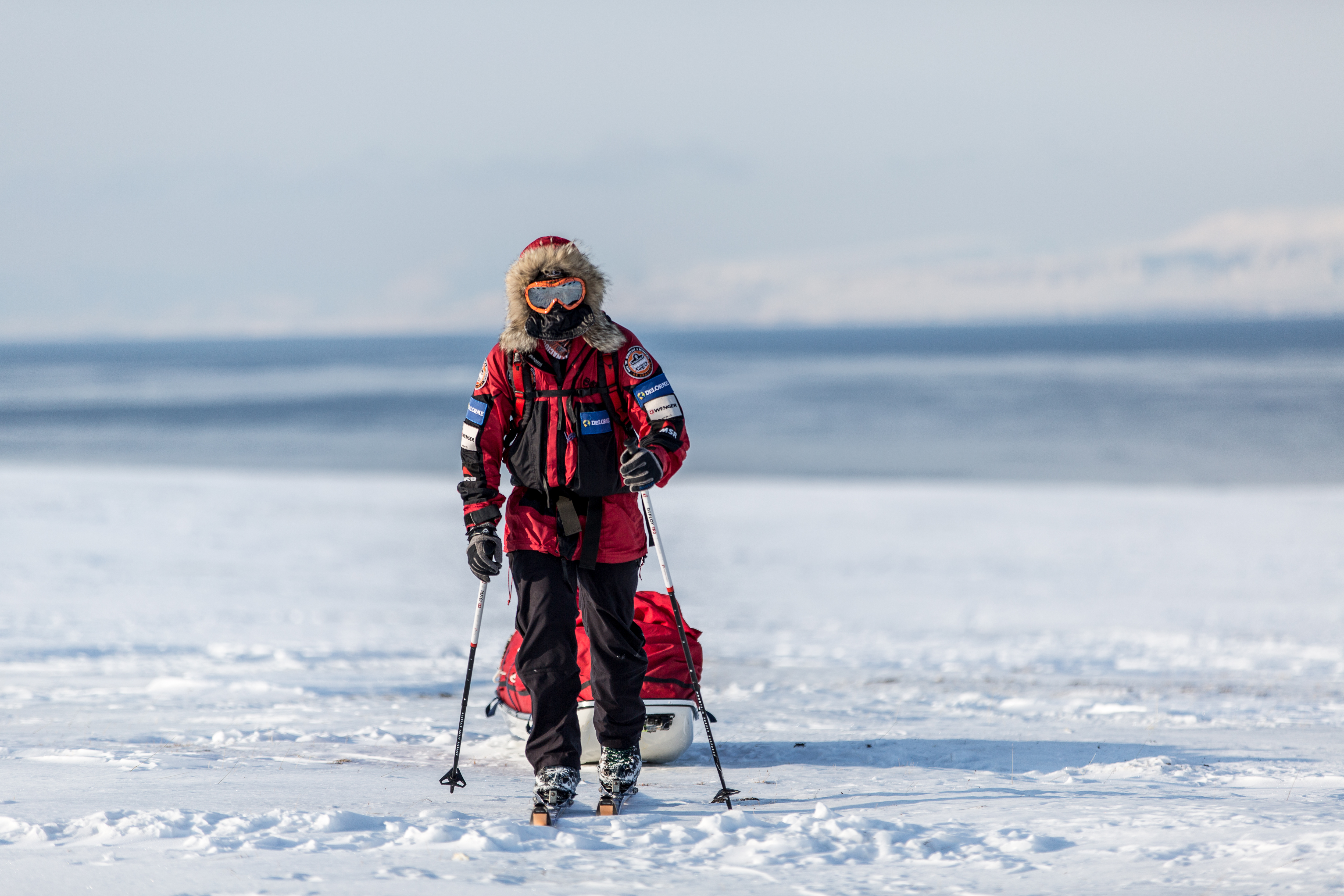 We are a little behind on reporting Polar Explorer Eric Larsen and Ryan Water's successful expedition to the North Pole. Maybe it was because we felt we were trekking through the North Pole on a daily basis as the snow fell in layers last week. At least we were supported with heated homes and studded snow tire'd automobiles. As we pat ourselves on the back for withstanding 7+ months of winter these two Colorado explorers were wrapping up a successful end to the challenges of an unsupported and unaided expedition to the North Pole, something that may never happen again due to the effects of climate change.
On Tuesday May 6th, 2014 at approximately 9pm MDT, Eric Larsen and Ryan Waters reached the geographic North Pole, completing their unsupported and unaided Last North expedition in just 53 days. In doing so, they were the only team attempting a "land to Pole" crossing to reach the North Pole this season, and the only team since 2010 to accomplish this feat. They are only the second American team in history to complete the crossing, following John Huston and Tyler Fish's 55-day journey in 2009.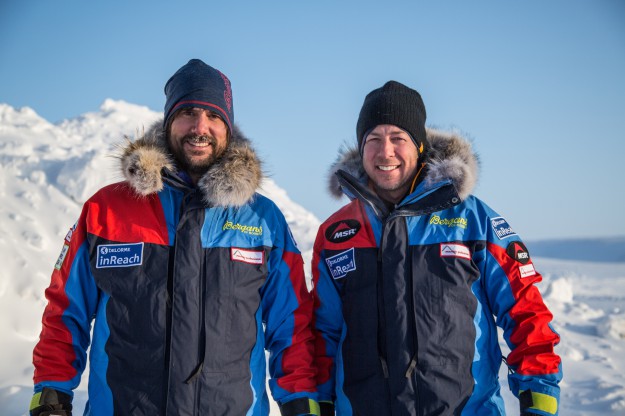 Ryan Waters and Eric Larsen. Photo Courtesy of Eric Larsen Explorer
Larsen, an accomplished polar adventurer who in 2010 was the first person in history to successfully complete expeditions to the South Pole, North Pole and the summit of Mount Everest in a continuous 365-day period, described it as "one of the most difficult expeditions" he has undertaken. Larsen and Waters travelled across the 480-mile stretch of shifting sea ice using skis, snowshoes, and at times, swimming through open water sections.
"You know an expedition is tough when getting stalked by polar bears – who are known to actively seek humans and attack them when hungry – is the least of your worries," Larsen said by way of an Iridium satellite phone, just minutes after reaching the Pole. The duo did not receive any outside assistance or supplies during their 53-day journey, hauling all of their food and equipment in lightweight Kevlar sleds – which weighed 325 pounds at the start – that were 'rafted' together for larger open water crossings. On one occasion, Larsen and Waters were followed by two polar bears that came within 15 feet of their sleds.  The team also dealt with unusually thin ice, soft slush-like snow, severe windstorms, pressure ridges, and moving ice that pushed them backwards.
"While we were excited to reach the pole, it is disheartening to think that this may be the last time that this style of expedition is possible, due to changing ice conditions and a shrinking logistics window," said Larsen.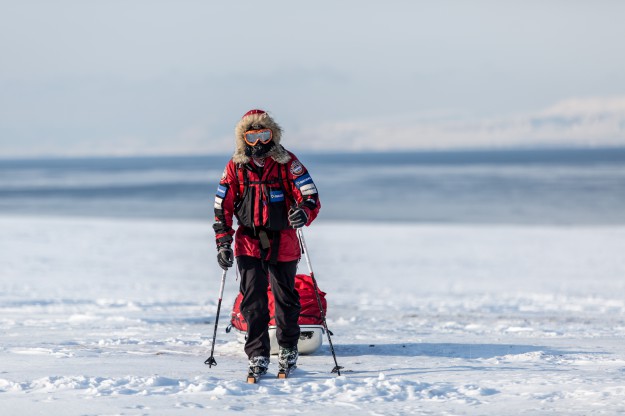 With six major polar expeditions under his belt, Larsen's overall mission is to connect people to the planet's last great frozen places and to raise awareness around the environmental issues that are impacting them. Expedition followers around the world were able to follow the team's progress on Larsen's website (www.ericlarsenexplore.com), as Larsen and Waters used real-time GPS tracking and two-way messaging via DeLorme's inReach SE satellite communicator. Daily audio podcasts, blog posts, social media content, and photos were transmitted using the Iridium satellite network. Additionally, Animal Planet will be producing and airing a special program on Last North, integrating Larsen's footage from the ice and documenting the team's arduous journey. The special is slated to air in 2015.
Larsen is partnered with Protect our Winters, whose mission is to unite and actively engage the global snow sports community to lead the fight against climate change and  Climate Reality Project, an organization founded and chaired by former Vice President and Nobel Laureate Al Gore, which is dedicated to unleashing a global cultural movement demanding action on the climate crisis.
"I have seen firsthand the effects of global warming on the Arctic pack ice," Larsen said. "The statistics are undeniable: over the past seven years, the Arctic Ocean has seen a steady and significant reduction of sea ice and is becoming significantly less stable with each passing year." Larsen continued, "Right now, a major initiative for the Climate Reality Project is to rally citizens to support the EPA's proposed rule to limit carbon pollution from new power plants. My goal is to rally everyone I can reach to get behind this movement and support legislation that helps ensure a cleaner, safer, and healthier future."
Although it feels like winter will never end up here in Colorado's MTN Town's Climate change is real and will effect us. In the words of Eric Larsen – "get involved, take action like by joining Protect Our Winters and help them support the EPA standards on power plants, the source of 40% of US carbon emissions."
~Mtn Town Views
Photo Credits: Eric Larsen Polar Explorer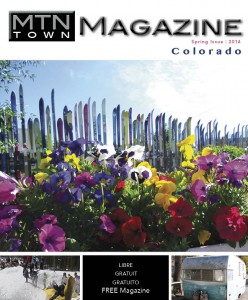 Mtn Town Views is MTN Town Magazine's daily journal blogging about Colorado's mountain towns and resorts. Like us on Facebook and Follow on Twitter. Click the cover to read the Spring 2014 Issue.© 2014 MTN Town Magazine. All rights reserved. Republication, in part or entirety, requires permission.