Pali Chair: A Story of Life and Passion in Unexpected Places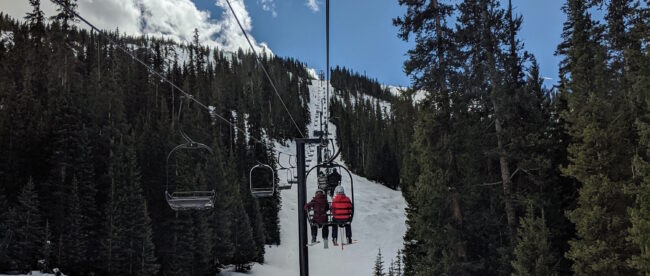 Palivinchini is an old two-seater chairlift at Arapahoe Basin Ski Area outside of Dillion, CO. Despite being an old, janky lift that looks unassuming and underwhelming, Pali carries the spirit of Summit County on its small, uncushioned seats. With 132 Chairs, each one has carried moments that people lucky enough to ride on it hold onto throughout their lives. Along with these memories, Pali facilitates the thing that we're all here for: Skiing. Within 10 minutes, Pali grants access to some of the best alpine slopes and runs anybody can ask for. You could lap Pali all day every day for seasons on end and never get bored. These aspects make Pali more than just a way to get up the mountain.
When I was six years old, I sat at the base of A-Basin on the legendary "beach" with my family and fellow groms. At that age, I typically spent the day taking a couple of laps on Black Mountain Express Chair and stealing lunch trays from the cafeteria to sled down the bunny hill when the lifts closed. This allowed me to look up and see the famous Pali face, the run my mom dubbed to be "the steepest run in North America". Eventually, my mom decided I was ready to stop sledding down Molly Hogan and put me on Pali chair with her poles over my lap so I wouldn't fall off. This transition opened up a whole new world for this tiny six year old who could barely put her skis on by herself but could somehow get down a run that most full-grown adults wouldn't even attempt. My world quickly expanded and became centralized around the mountains, all because of that ride up Pali full of butterflies and wonder.
Over the next ten years of my life, skiing became everything. I spent more time in a speed suit with freshly tuned skis on my feet than I did in school. Every fall and spring, my ski team would spend our time training at A-basin due to their long seasons and abundance of north-facing terrain that kept the snow from October to late June. Our days were filled with pivot slips and hop turns on freshly groomed corduroy, but wherever we were I could see Pali chair poking off the ridgeline and snow blowing off the spine, lighting a fire in my soul that left me wanting more from skiing than bashing gates could offer.
When I was 16, this small 2 seater that carried me up the mountain became an even bigger part of my life. I changed out my race skis for a pair of Faction 10's and started skiing on Team Summits Big Mountain team. Instead of spending my days daydreaming about pali laps, I was spending first chair to last chair taking them. Each chair ride was accompanied by the start of new friendships with people who saw pali chair the same way I did; more than just a way to get up the mountain. I spent that season laughing hard up Pali and skiing harder down. I went from being a ski racer driven by awards and placements to a skier who was driven by a passion for the outdoors and the feeling of sliding down snow that can only be described as feeling alive. Pali chair allowed me to see the world in a way that I had never seen it before and created a platform for building some of the most profound friendships of my life, friendships that are still with me today.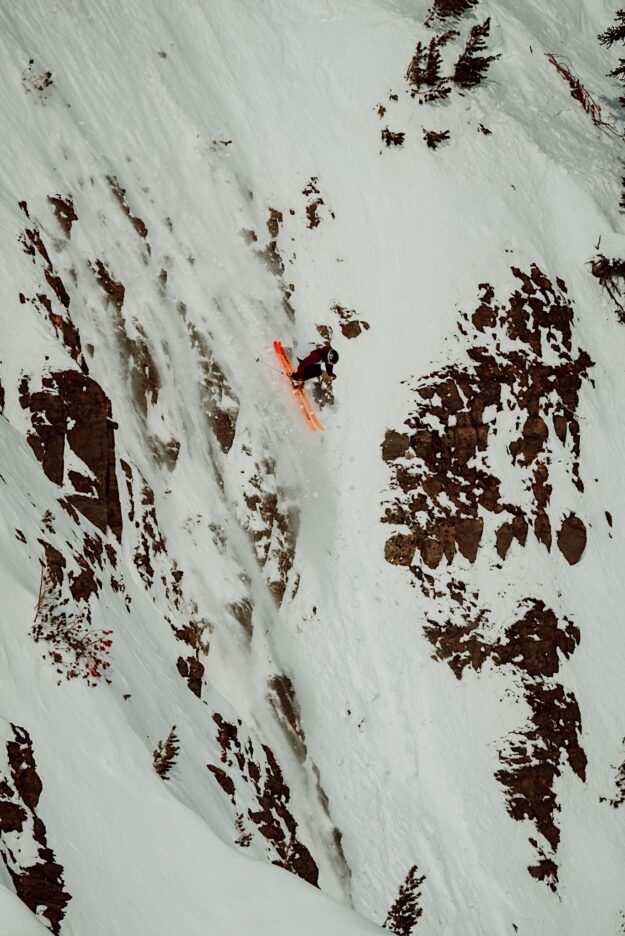 By the time I was 18, I had developed a deep relationship with this old piece of machinery, a relationship that would become stronger in the season to come. One unassuming four-inch powder day made for parking lots that were full by 8:00 am and the pali maze was full by 8:30, yet pali showcased her magic once again. Amongst all the chaos, a man with the same passion and his eyes and excitement in his voice taps me on the shoulder and says, "are you a single?". That 10-minute chairlift ride changed my life forever, as I met the person that I would spend nearly every day that season taking Pali laps with. Day in and day out that season I spent chasing around a man that taught me more about life and love for skiing than any ski coach I'd ever had. I developed a passion for skiing that went far beyond what competitive skiing allowed me to see. I learned how to love skiing for all of its happiness all by taking pali laps with my best friend.
With each passing year, Pali has more and more problems and is nearing the end of her incredible life. For most people, Pali is just a way to get up the mountain (and for most people much slower than they would like), but for me, Pali is so much more than words can describe. I learned how to ski on Pali, which propelled my life onto the path it is on today; full of happiness and adventure. I learned about passion, hard work, and fear on Pali. I've laughed harder on Pali than anywhere else. I've cried on Pali but was soon healed by its magic. I met some of the most pivotal people of my life on Pali. I fell in love on Pali. I've been to countless ski areas in my life, and I have yet to find another chairlift with the same spark. Pali is the reason I am the person I am today, and I am so thankful that I have spent so many amazing days on her uncushioned seats, freezing my ass off.
By McKenzie Hart
McKenzie Hart is a 20-year-old skier from Breckenridge, CO who is currently pursuing an undergraduate degree from the University of Colorado Boulder in environmental studies while simultaneously pursuing a professional ski career on the Freeride World Qualifier 4* tour.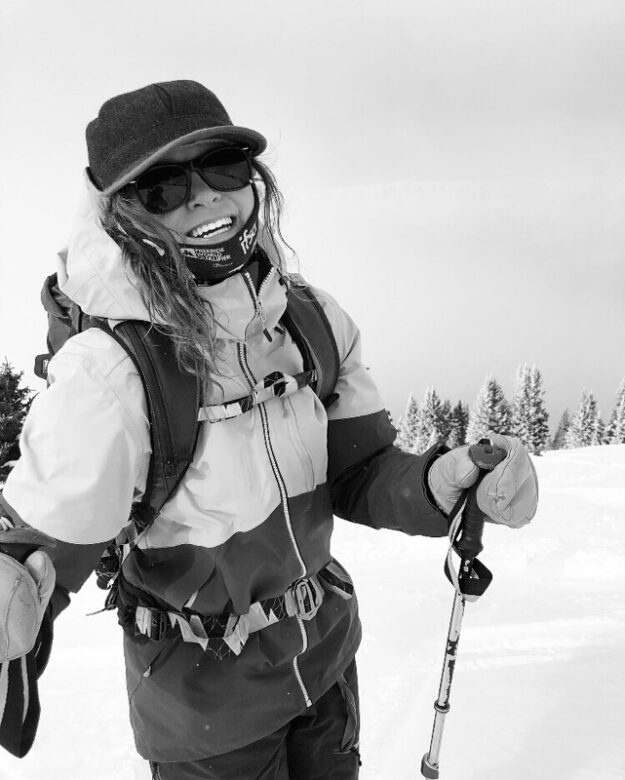 Stay in touch with Colorado's mountain town communities: https://mtntownmagazine.com/
Mountain Town Magazine | We are Colorado's Mountain Town Magazine
Copyright © 2020 MTN Town Magazine all rights reserved.