Ouray Colorado – Escape into Beauty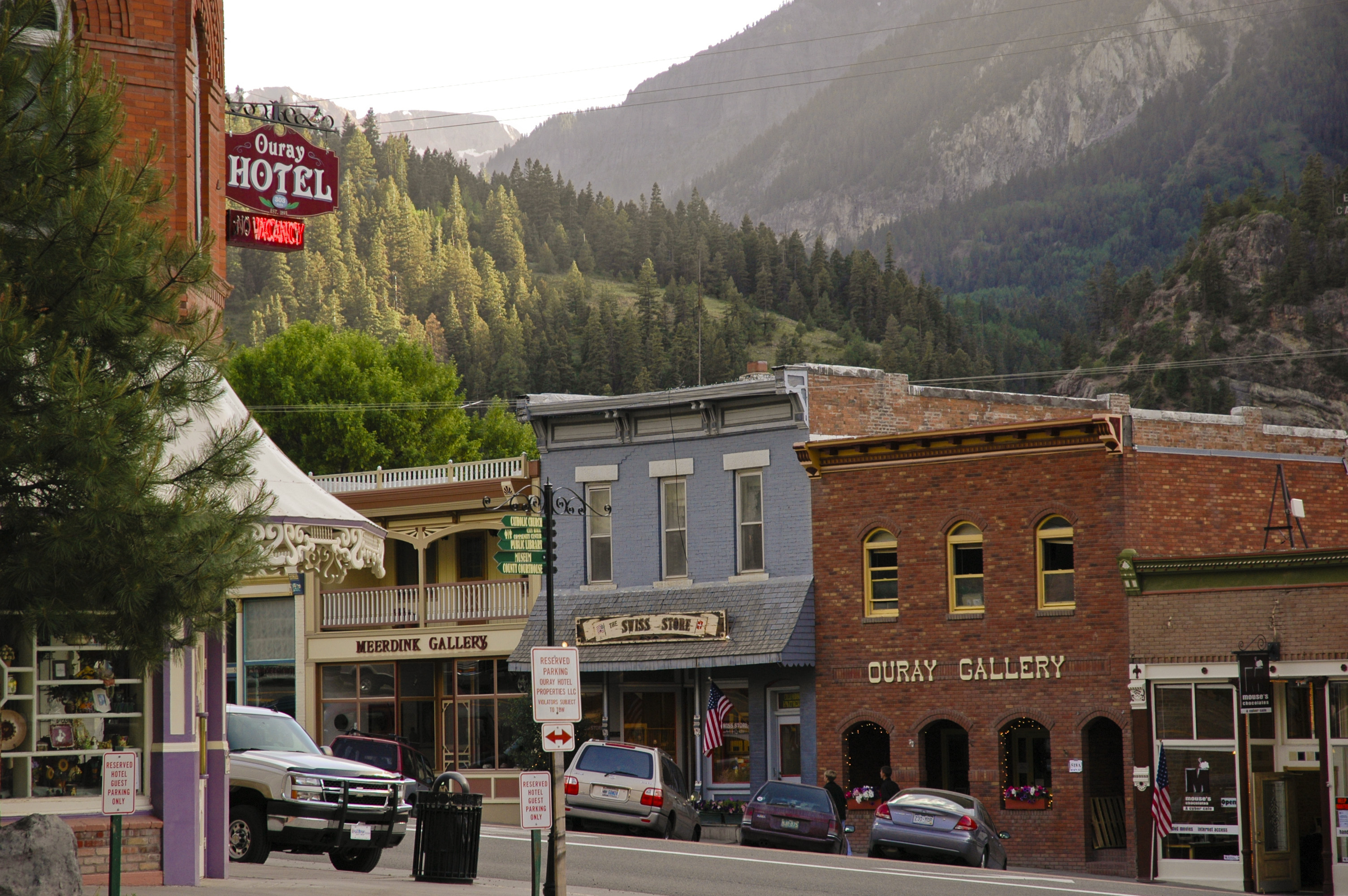 Fulfill your Colorado mountain town dreams in Ouray, Colorado. Tucked into the San Juan Mountains, Ouray, Colorado really is a hidden jewel. Those who know its secrets, ice climbers, avid hot springs soakers and peace seekers, keep tight lipped and quietly enjoy their insider knowledge of one of the Rocky Mountains' most unique and charming places.
The history of Ouray is less glamorous than its modern day narrative as a place where active people come to play. Today's visitor loves to sweat, but they do it on ice climbing routes or in a hot springs pool, not in the bowels of a silver mine. You don't have to have much of an imagination to see Ouray the way it was in the very beginning. Along Main Street, the town still has the look of a 1800's mining community, although today there are sidewalk and paved streets.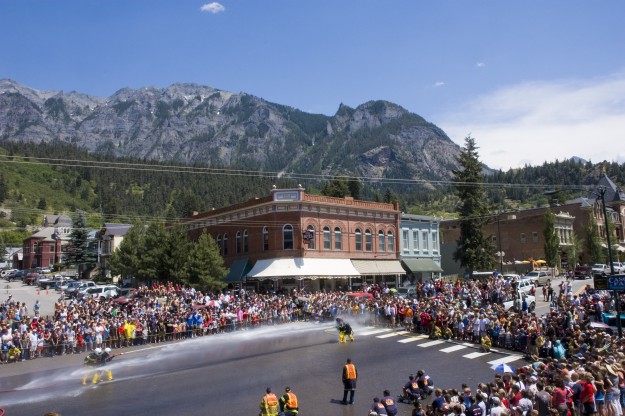 Incorporated in 1886, a year later a Telluride newspaper reported that Ouray had 4 churches and 14 saloons. By 1890, the town was booming and had a population of more than 2500; today's population hovers around 1000. If you want to learn more about the lively history of Ouray and the surrounding area, be sure to visit the Ouray County Museum at 420 5th Avenue. Called "the best little museum in the west" by the Smithsonian, history lovers should budget a couple hours to browse this place. In addition to the Ouray County Museum, the Ouray Alchemist, on Main Street, has an astonishing pharmaceutical collection and a memorable guided tour.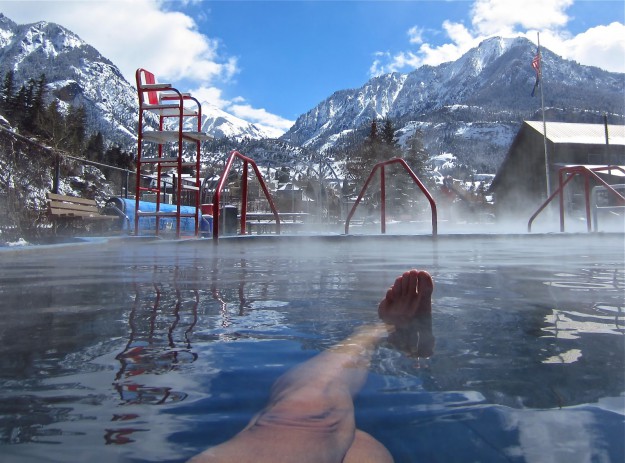 Native Americans had been coming to this region to soak in the natural hot springs for several hundred years before white settlers discovered the area. Today, Ouray's natural, sulfur-free pools are a main draw to the town. Built in the 1920s, the family-friendly Ouray Hot Springs Pool will soon undergo a major renovation. Planning is in the beginning phase and the soonest the renovation will get underway is fall of 2015. During the construction, visitors will still have hot springs access as the plan is to keep at least one section of the pool open during the entire project.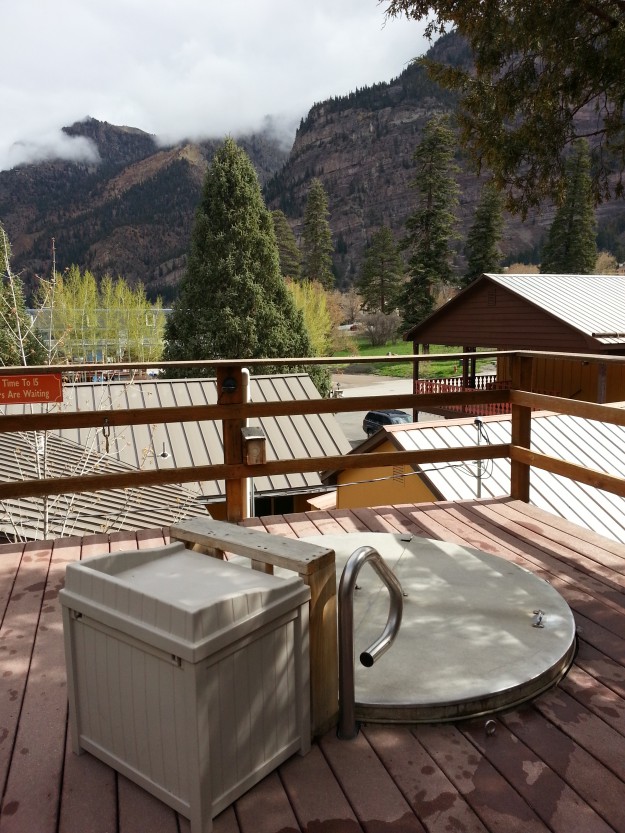 If you prefer private hot springs, several hotels around Ouray have their own pools including the historic Wiesbaden Hot Springs Spa & Lodgings. The Wiesbaden is even more unique because they have their own vapor caves beneath their building. For ultimate privacy, you can book the Lorelei, the Weisbaden's private hot springs pool. Other hotels have hot springs too including Twin Peaks Lodge & Hot Springs and Box Canyon Lodge & Hot Springs.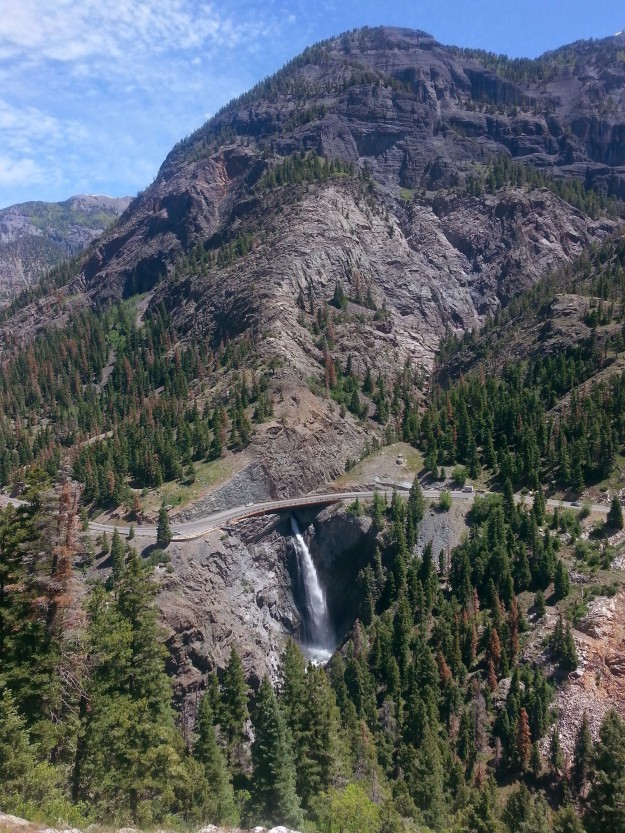 In order to earn that good long soak, visitors to Ouray participate in a variety of outdoor activities, but perhaps none as popular as rock and ice climbing. During the winter, climbers from around the world converge on the Ouray Ice Park. The ice at this park is farmed, meaning it is manmade using water pipes that create nearly 200 ice and mixed climbs ranging from beginning to expert along a mile of canyon.
San Juan Mountain Guides provides guides for any level of climber, whether you want to try out ice during the winter or rock during the summer. Ouray has become a destination for canyoning during the summer, which combines different elements of technical descents and white water challenges. It's highly likely that you'll get wet while canyoning in Ouray because many routes include descending into and around waterfalls.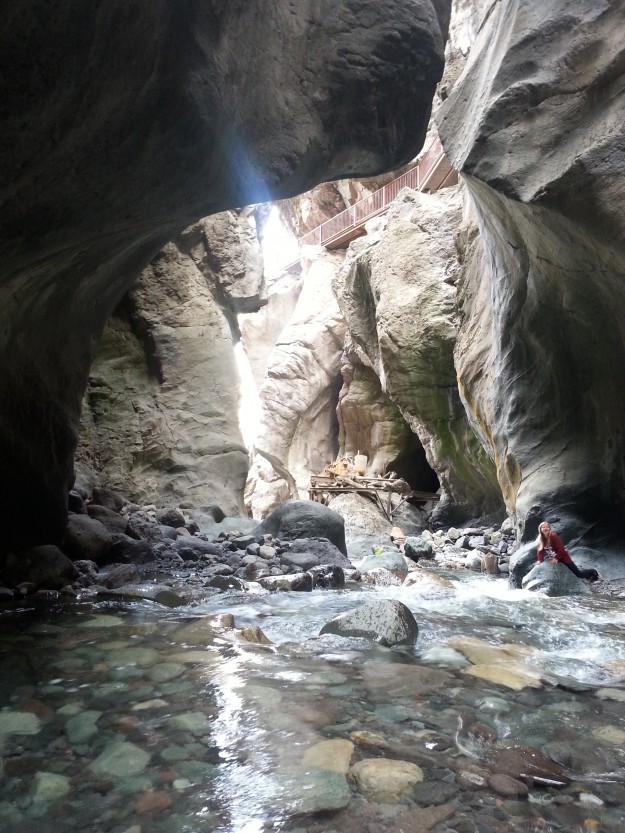 If this all seems a little too adventurous for you, perhaps an outing with Alpine Scenic Tours is more your speed. Michael Lane, owner of Alpine Scenic Tours takes his clients to the top of the world, literally. From the highest point on Imogene Pass you can see Utah, and look down on Telluride. Lane's modified Dodge Ram, equipped with eight open air suspension seats with warmers, makes for a comfy ride despite the rocky, high mountain roads around Ouray. This spring Lane added a second tricked out truck to his Alpine Scenic Tours fleet.
Still too scary? Jump in your own car and take a drive up the Million Dollar Highway. If you are prone to car sickness, be the driver. This ribbon of highway cuts through breathtaking scenery as it winds its way up into the San Juan Mountains towards Silverton. Only 25 miles separate Ouray and Silverton, but the twisty drive takes around 45 minutes in good weather.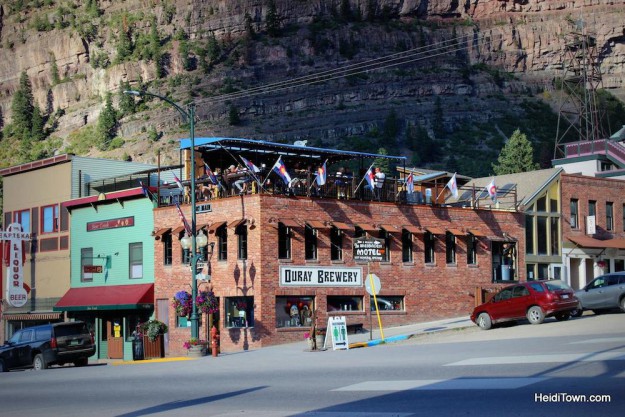 Whether you climb, drive or just soak in Ouray, you won't have to go far to find a drink in the evening. There are two breweries in town; Ouray Brewing with its delightful rooftop bar and delicious hamburgers and Ourayle House Brewery where you'll find a lot of locals. This summer, visitors can also indulge in spirits at KJ Wood Distillers, a distillery that recently relocated from the Front Range to Ouray.
The summer season kicks off in Ouray with the first annual HeidiTown Fest over Memorial Day weekend, a celebration of Colorado brought to you by HeidiTown.com. The event features affordable two-night packages for two that include hotel stay, rafting or 4-wheel drive tour, hot springs pool passes and tickets to the HeidiTown Fest VIP party. Packages starting at just $280 for two. Gals named Heidi will be VVIPs (very, very important people) at this event. For more information visit HeidiTown.com/HeidiTown-Fest.
In June, Ouray is alive with the sound of music during the Mountain Air Music Series every Thursday night in Fellin Park. Ouray wraps up the summer season on August 15 with the Grillin' & Chillin' Brew & Music Festival featuring craft beer and spirits and live bands. Fall is especially beautiful. Be sure to watch the video above. Whether you are looking to scale a mountain or just sit and relax, Ouray is the place to fulfill your Colorado mountain town dreams.
Heidi Kerr-Schlaefer is a freelance writer from Loveland, Colorado. She is also the founder of HeidiTown.com, the place for entertaining Colorado festival and travel stories.
~MTN Town Magazine
Photo Credits: Eric Funk, Heidi Kerr-Schaefer, Holly Resignolo, Ouray Chamber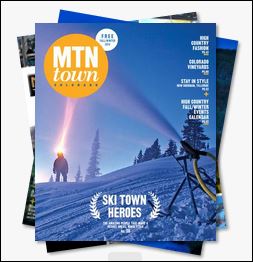 MTN Town Magazine Copyright © 2015 | MTN Town Magazine all rights reserved. All editorial and images are property of MTN Town Magazine and require permission for use and re-publication.