Osprey Packs Help Carry the Load in More Ways than One.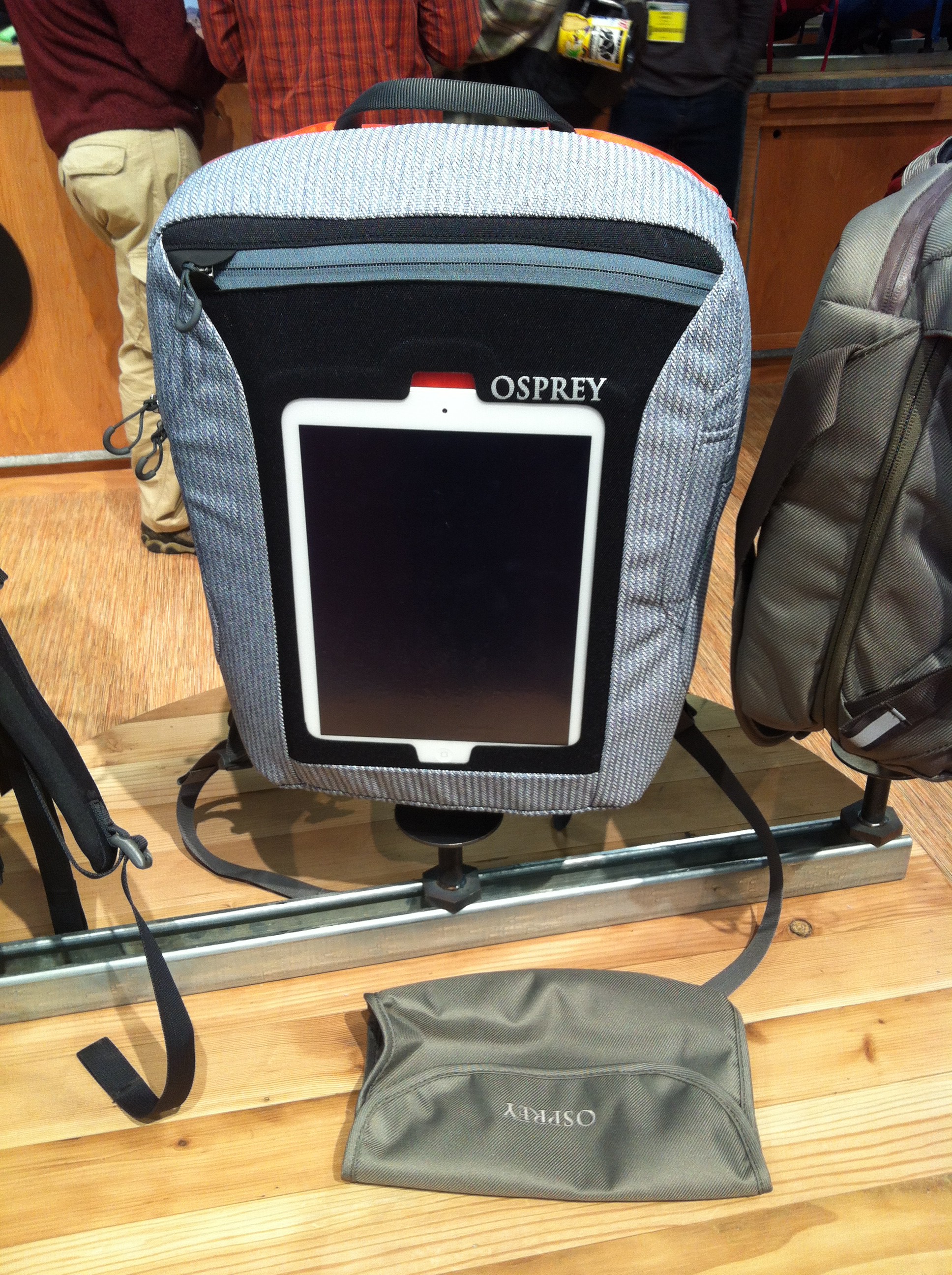 Today we are at Breck Bike Week. Osprey Packs is a large sponsor of the event and they have a great lineup of gear to demo through the weekend. They also have the very pack we talked about in the Spring Issue of MTN Town Magazine. I had a chance to catch up with Osprey and learned that they will be celebrating 40 years of producing packs and gear for your travels. Not only are they super high quality products their integrity is admirable. Here is the article:
This established business based out of Cortez, Colorado builds functional, well thought out products for treks in Colorado's back country, urban lairs and around the world travels. Their products assist with every outdoor endeavor, Hiking, Biking, Climbing, Hydration, Back Packing, Kids Products, Luggage and more. This Colorado Company's products are incredibly functional and now include a line of products that integrate technology into the fold. The awards they have received over the years speak for themselves.
The Osprey brand has a long history and lifetimes of experience incorporated into their pack designs. Established in 1974 Mike Pfotenhauer and his wife Diane Wren have built their company around their beliefs in Sustainability, Environmental and Social Ethics creating legacies in more ways than one. Recent donations to area non-profits: SOS Outreach, M2M and CAIC have not gone un-noticed and is the reason why we are here telling you about this incredible company in our magazine.
Ethan Green, Director of the Colorado Avalanche Information Center, remarked on their long standing relationship with Osprey Packs. Donations of Osprey Packs products for fundraising have assisted the CAIC with their operating costs. SOS Outreach, a youth development non-profit dedicated to getting youth outdoors and involved in their communities through adventure sports, adult mentoring and the SOS Core Values—Courage, Discipline, Integrity, Wisdom, Compassion have received support from Osprey in the form of Wilderness Pack donations and proceeds from Pro form sales. Shannon Galpin, Founder of Mountain2Mountain has been astounded by the support she has received for her missions assisting women in Afghanistan and products donations for her new domestic program Strength In Numbers.
Osprey products that caught our eye recently are the new Portal series packs. These packs and carriers include a compartment with touch screen pockets for your tablet allowing instant access while keeping your technology safe and dry throughout your travels. The series includes two messenger style bags and a day-pack style for your exploits in all of Colorado mountain town terrain. Technology has become a mainstay in our lives and now comes with us during huts trips, and in town strolls. Osprey Packs will last you a lifetime and are worth every penny.
~MTN Town Magazine
Photos Courtesy of: Osprey Gear and The Gear Caster