MTN Town Weekender Colorado – Fall Festivals, Events and More!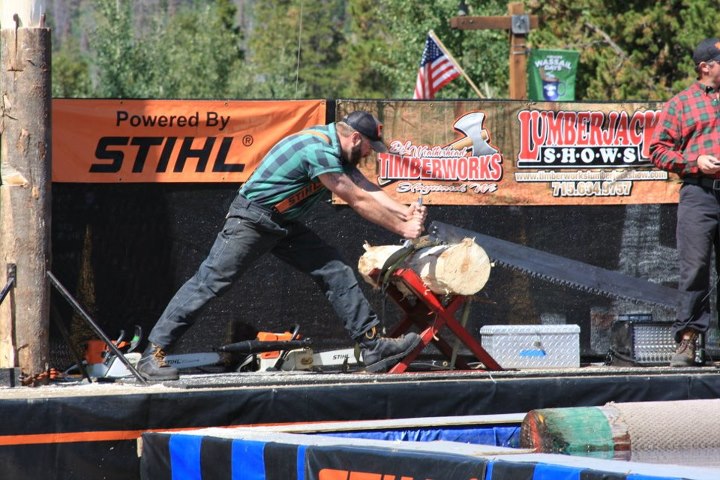 It just keeps going, great events in all of Colorado's Mountain Towns. With the leaves changing we suggest that you break away from your routine and get to an exciting new destination, get moving and head to a great event! Pictured above is from one of the very cool Lumberjack Competitions at Frisco, Colorado's Fall Fest.
Check them all out:
PREMIER COLORADO MOUNTAIN TOWN EVENTS:
September 07 – 09, 2012
Vail Oktoberfest, Vail
Munich comes to the streets of Vail in September for the world's greatest celebration of beer, music and autumn: Oktoberfest! Dust off the lederhosen, throw on the dirndls and toast your steins to the world's most popular party. Oktoberfest returns to Vail for two full weekends of Bavarian fun Sept. 7-9 in Lionshead and Sept. 14-16 in Vail Village. For more information: http://vailvalleypartnership.com/events.asp?id=52&pid=2902&task=display&pcatid=&seldate=9/1/2012&eventimgid=0
September 07 – 09, 2012
Golf Trout Tournament, Steamboat Springs
The members of the Yampa Valley Stream Improvement Charitable Trust (YVSICT) in cooperation with the Yampa Valley Fly Fishers chapter of Trout Unlimited (TU), invite you to beautiful Steamboat Springs and the Yampa Valley to join in a fun, two-day Golf and Trout Fishing fund raising tournament . YVSICT and TU are not-for-profit organizations which donate the proceeds of this and other worthy fund raising projects to the preservation and improvement of coldwater fisheries in the Yampa Valley and Northwest Colorado. https://www.facebook.com/events/425574094127144/
September 07 – September 08, 2012
Fall for the Arts, throughout Dillon and Summit County
Fall for the Arts, the first annual, county-wide arts celebration! Join us for a weekend of music, fine art, theatre, dance, children's activities, and of course, Summit County's legendary fall colors. Check back often for updates to the arts calendar, as well as dining, shopping and lodging deals throughout Summit County. Visitwww.fallforthearts.org for updated information.
September 07 – 08, 2012
Colorado Pork 'n Hops BBQ Challenge, Grand Junction 
 Buy barbeque from award-winning cooking teams! Enjoy your favorite mircro brews from aroung the region and listen to: Gin Blossoms perform…..
TO CONTINUE READING CLICK HERE
.
~MTN Town Magazine
PHOTO CREDITS: Town Of Frisco
MtnTownViews.com is MTN Town Magazine's daily journal blogging about Colorado's mountain towns. Like them on Facebook and Follow on Twitter.
© 2012, MTN Town Magazine. All rights reserved. Republication, in part or entirety, requires permission.