Montrose Recreation and Agritourism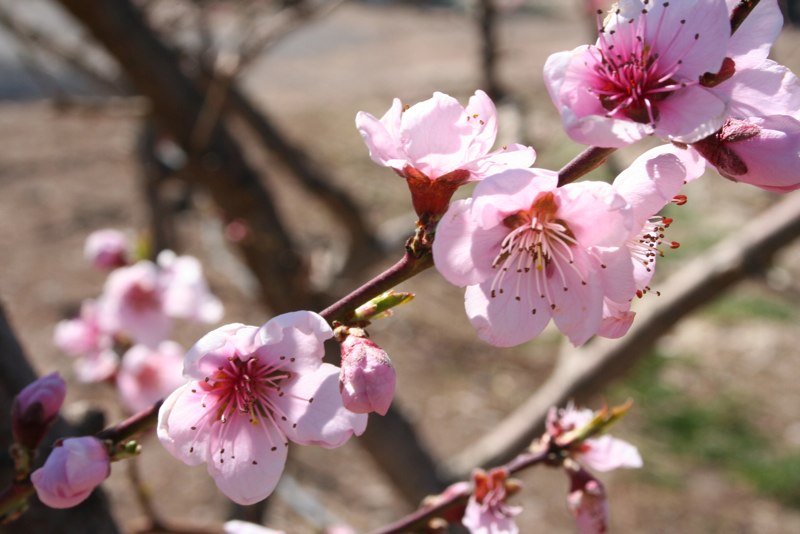 The Western Slope of Colorado has so much to offer and now is the time to make plans to visit. The town of Montrose and it's surrounding area have a plethora of Agri-Tourism, Scenic Drives, Winery Tours and great Recreation opportunities for you. Here are a few suggestions as you pack up your vehicle and get ready to go:
Wineries & Agritourism Treks: Agriculture is an important industry in Montrose, as indicated by the many farms and orchards dotting the area.
Cottonwood Cellars & The Olathe Winery is a traditional European-style winery located on a 52-acre farm on the California Mesa. Using equipment from Italy, this family-owned label produces a variety of wines.
Storm King Distilling Co is located in the heart of Montrose on Main Street. They are Montrose's first craft distillery creating a selection of whiskeys, gins, rums, and agave spirits. Stop in to their tasting room where their spirits compliment an ever-changing menu of craft cocktails.
Mountain View Winery is a fourth-generation orchard and vineyard that has been producing wine and fresh fruits for more than 45 years. Besides the traditional varieties of wines, guests may also sample specialty wines made from the orchard's fruits.
For a truly local flavor, stop by Mattics Orchards Produce Stand run by the Mattics family, which has been farming in the region since 1961. Visit the farm, located just southwest of nearby Olathe, or pick up farm-fresh fare at their produce stand at the corner of Main St. and San Juan Ave. in Montrose, open June through mid-October from 10 a.m. – 5 p.m. Another option – stop by the Montrose Farmers Market, which offers local produce and goods late spring through early fall on Wednesdays and Saturdays in historic downtown Montrose.
Located 10 miles north of Montrose, Rocking W Cheese and Webb Dairy creates all-natural artisan cheeses (meaning the milk is turned into cheese within a day of coming from the cow). Baby Swiss, brick, Colby, mild cheddar, gouda, and Havarti are just some of the cheeses to pick from at the dairy's on-site store.
Do you know Montrose?
Montrose, the gateway to the Black Canyon, is a uniquely-authentic town that has carved out a place for itself in the landscape and culture of Colorado. Montrose was recently named to Outdoor Life magazine's annual list of the 200 best towns in America for outdoorsmen. Seventy-three percent of the land surrounding the city is public land, making Montrose a Mecca for all kinds of outdoor activities, including hunting, fishing, camping, hiking, road biking, mountain biking, snowshoeing, cross-country skiing, and snowmobiling. A multi-faceted community, Montrose serves up layer upon layer of discoveries, each more unique than the last. Whether visitors are looking for adventure, agritourism, history, culture, shopping, fine dining, or anything in between, Montrose has a little something for everyone. Put this on the list of summer adventures. You won't be disappointed!
Black Canyon of the Gunnison National Park: At 2,700 feet deep and 53 miles long, the Black Canyon is one of the most spectacular natural wonders in the country. During the summer, visitors may drive the South Rim for beautiful views of the canyon. Fishing, hiking, rock climbing (for experts only), nature walks, and horseback riding are also popular (and inexpensive!) pastimes.
Curecanti National Recreation Area: Located an hour outside of Montrose, Curecanti is home to three reservoirs named for the corresponding dams on the Gunnison River. Blue Mesa Reservoir, Colorado's largest body of water and the largest Kokanee salmon fishery in the U.S., is a great place to fish, boat, water ski, wakeboard or swim. Morrow Point Reservoir marks the beginning of the Black Canyon. Between Memorial Day and Labor Day visitors may book a seat on the Morrow Point Boat Tour, which takes tourists by pontoon on a one and a half hour scenic guided ride. The East Portal is the site of the Gunnison Diversion Tunnel, a National Historic Civil Engineering Landmark.
Gunnison Gorge National Conservation Area: Located just northeast of Montrose, the Gunnison Gorge encompasses 62,844 acres of BLM-managed lands. Check out the new Sidewinder Trail that snakes in and out of canyons and is appropriate for hikers, equestrians, motorcyclists and mountain bikers. The gorge boasts Gold Medal trout fishing and is also a great place for technical and remote whitewater rafting and kayaking.
Scenic Drives:
Montrose is strategically located at the center of some of the country's most scenic and historic drives, making it a happening home base for all kinds of short, yet beautiful, road trips. (Visitors should plan at least a half-day for each of these scenic drives.)
Alpine Loop stretches 65 miles and provides access to mountain passes and ghost towns, as well as exceptional high-country hiking, fishing, mountain biking, and camping. Parts of the route are accessible only by off-road vehicles.
Grand Mesa Scenic and Historic Byway climbs 63 miles from the canyon floor and peaks atop the world's largest flat-topped mountain, the Grand Mesa. Along the way enjoy alpine forests, crystal-clear mountain lakes, and (if the timing is right) fields of colorful wildflowers.
San Juan Skyway, nicknamed the "road to the sky," is a long route (233 miles) that may be shortened. Travel the section between Ouray and Silverton, located less than an hour south of Montrose, to see the stretch that has been dubbed the "Million Dollar Highway."
West Elk Loop extends 208 miles and accesses Black Canyon of the Gunnison National Park, Curecanti National Recreation Area, and Crawford and Paonia State Parks. White River and Gunnison National Forests are also included in this loop.
So pack your stuff! Gunnison County is a great place to soak it all in.
~Holly Go Spritely
PHOTO CREDITS: Mountain Town Magazine, Visit Montrose, Rockin' W Cheeses, Cottonwood Cellars
To learn more about Colorado's Mountain Towns head to our Towns Guide: https://mtntownmagazine.com/colorado-mountain-towns-guide/
© 2020, Mountain Town Magazine. All rights reserved. Republication, in part or entirety, requires permission.
Post Sponsored by Rhino Rack